---
By Ahmad Ghaddar, Vladimir Soldatkin and Ernest Scheyder
---
VIENNA, June 21 (Reuters) – OPEC's leader Saudi Arabia and Russia were trying on Thursday to convince fellow oil producers to raise output from July to meet rising global demand, with Iran still signalling it would support only a modest increase in supply.
The Organization of the Petroleum Exporting Countries meets on Friday to decide output policy amid calls from top consumers such as the United States, China and India to cool down oil prices and support the world economy by producing more crude.
Russia, which is not in OPEC, has proposed producers raise output by 1.5 million barrels per day (bpd).
OPEC and its allies have since last year been participating in a deal to cut output by 1.8 million bpd. The measure has helped rebalance the market in the past 18 months and lifted oil to around $75 per barrel from as low as $27 in 2016.
But unexpected production outages in Venezuela, Libya and Angola have effectively brought supply cuts to around 2.8 million bpd in recent months. Iran's output is also likely to fall in the second half of 2018 due to new U.S. sanctions.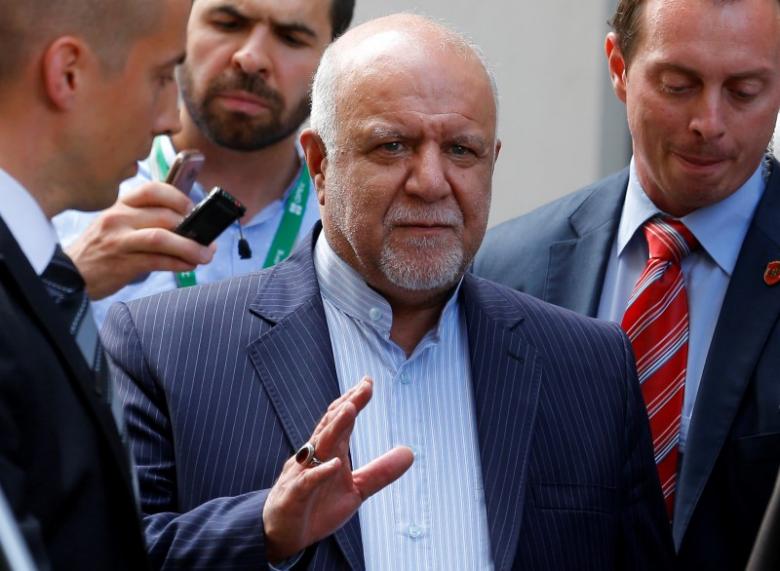 Iran, OPEC's third-largest producer, has so far been the main barrier to a new deal as it said on Tuesday OPEC was unlikely to reach an agreement and should reject pressure from U.S. President Donald Trump to pump more oil.
But on Wednesday, Iranian Oil Minister Bijan Zanganeh said OPEC members that had overdelivered on cuts in recent months should comply with agreed quotas.
That would effectively mean a modest boost from producers such as Saudi Arabia that have been voluntarily cutting more deeply than planned.
"An increase is acceptable if justified from the demand side and if it is agreed by all OPEC members. An increase because of external pressure on OPEC is not acceptable," said a source familiar with Iranian thinking.
Ecuador said OPEC and its allies could agree to a compromise increase in output of around 0.5-0.6 million bpd.
Saudi Energy Minister Khalid al-Falih said on Thursday that consumers would demand more oil in the second half of this year and that OPEC would discuss how to raise output by around 1 million bpd to bring compliance back to normal levels.
Iraq and Venezuela have also opposed a relaxation of production cuts, fearing a slump in prices.
On Thursday, however, Iraqi Oil Minister Jabar al-Luaibi said: "We are in comprehensive talks with all ministers, especially Saudi Arabia and Iran, and we are trying to narrow that gap between the two and we hope that this afternoon we will reach some sort of good compromise".
Zanganeh was due to attend a ministerial committee on Thursday. Iran is usually not part of the committee, which includes Russia, Saudi Arabia, the United Arab Emirates, Oman, Kuwait, Algeria and Venezuela.
Before the committee meeting, Zanganeh was also scheduled to meet Russian Energy Minister Alexander Novak for separate talks.
---
(Additional reporting by Alex Lawler, Rania El Gamal and Shadia Nasralla; Writing and editing by Dale Hudson and Dmitry Zhdannikov; Graphics by Amanda Cooper)
---