---
DUBAI, Nov 5 (Reuters) – Sanctions have already cost Iran billions of dollars in oil revenue since May when U.S. President Donald Trump pulled out of the nuclear deal, U.S. Special Representative for Iran Brian Hook told reporters on a call on Monday.
"Our oil sanctions have taken off 1 million barrels of Iranian oil off the market, and that alone has reduced the regime's revenues by more than $2 billion," he said.
He did not explain the figures further. At present prices, a reduction of 1 million barrels per day in Iranian exports would reduce its revenue by around $2 billion per month.
The United States imposed strict sanctions on Iran's vital energy sector on Monday, which were lifted under Iran's 2015 nuclear deal with major powers. Washington granted waivers to 8 countries.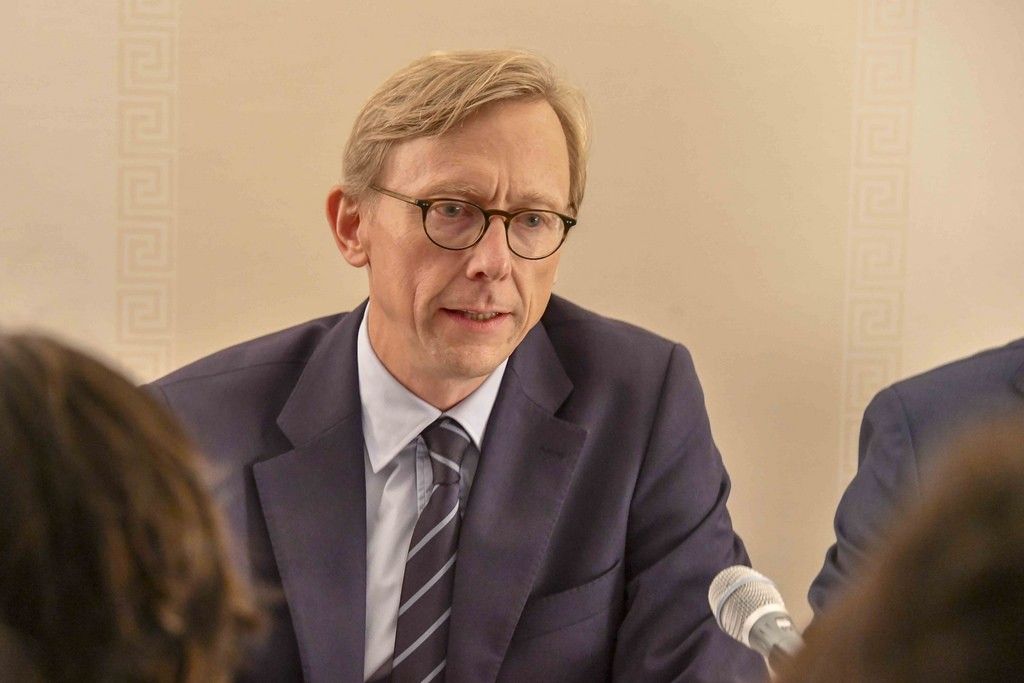 The measures are part of a wider effort by U.S. President Donald Trump to curb Tehran's missile and nuclear programs and diminish the Islamic Republic's influence in the Middle East. U.S. allies in Europe, which backed the 2015 agreement under which Iran agreed to curb its nuclear program in return for the lifting of sanctions, oppose Trump's move.
Hook said Washington did not expect restored oil sanctions against Tehran to have a negative impact on a market that is well-supplied and balanced.
"Some 20 countries that imported Iranian oil prior to May have zeroed their input because of our sanctions. More than 100 major companies have withdrawn their business from Iran or canceled their planned investment, leading to tens of billions of dollars in lost investment," Hook said.
Other signatories of the nuclear deal have been trying to save the accord since Trump exited the pact. Washington reimposed first round of sanctions on Tehran In August.
Hook said Washington believed that the Iranian nation had lost their confidence in their clerical rulers.
"The Iranian people have had 39 years of economic mismanagement … They know very well that their economic problems are caused by the Iranian regime and not the United States," he said.
---
(Reporting by Parisa Hafezi and Tuqa Khalid; writing by Maher Chmaytelli; Editing by Alison Williams and Peter Graff)
---