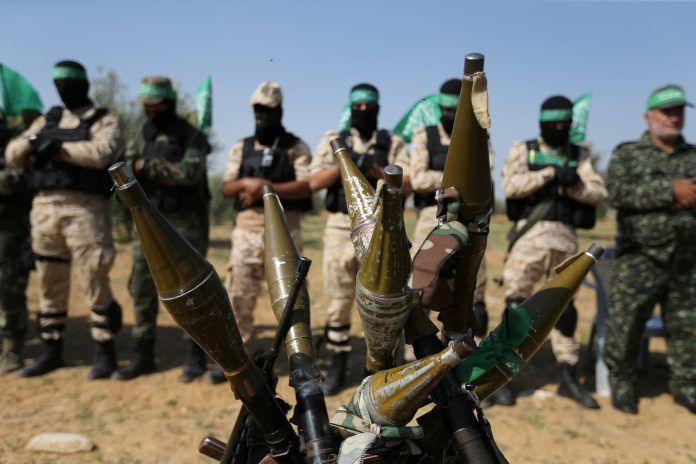 ---
Oct 9 (Reuters) – The Israeli military on Monday said it struck hundreds of Hamas and Islamic Jihad targets in the Gaza Strip overnight and had sent four combat divisions south where it continued to battle the Islamist militants. The death toll from the fighting stands at 1,100.
ISRAEL TARGETS GAZA
* Fighting between Israeli forces and Islamist group Hamas was ongoing at seven or eight locations near Gaza two days after Hamas gunmen killed 700 Israelis and abducted dozens more in the deadliest raid into Israeli territory since Egypt and Syria's attacks in the Yom Kippur war 50 years ago. Hamas fighters also continued to cross into Israel from Gaza, said Israeli military.
* Israeli fighter jets, helicopters and artillery struck over 500 Hamas and Islamic Jihad targets in Gaza overnight. The Palestinian health ministry said more than 400 people including scores of children had been killed in the attacks since Saturday, which it said also hit housing blocks and a mosque.
* Israel has called in around 100,000 soldiers, said military spokesperson Lieutenant Colonel Jonathan Conricus.
* Several Americans were killed by Hamas attackers, a White House National Security Council spokesperson confirmed. Thailand said 12 of its nationals had been killed and 11 kidnapped. Hungary evacuated 215 people from Israel by air overnight
GLOBAL MARKETS ROILED
* Oil prices were up more than $3 a barrel in Asian trade on Monday as the violence deepened political uncertainty across the Middle East and raised concerns about supplies from Iran.
* Several international air carriers have suspended flight services with Tel Aviv in light of the Hamas attack, saying they are waiting for conditions to improve before resuming.
HAMAS PLANNING
*Hamas carried out a careful campaign of deception to pull of its stunning attack, accounts from Hamas and Israeli sources show.
UNITED STATES AID
* U.S. President Joe Biden spoke to Israeli Prime Minister Benjamin Netanyahu for the second straight day on Sunday, offering "my full support for the people of Israel in the face of an unprecedented and appalling assault by Hamas terrorists."
*U.S. Secretary of Defense Lloyd Austin said that the U.S. will send multiple military ships and aircraft closer to Israel.
(Compiled by Brad Brooks and Michael Perry; Editing by Stephen Coates)
Similar Articles to This Post