---
VIENNA, Sept 17 (Reuters) – The U.S. withdrawal from the nuclear deal struck between Iran and major powers is "doomed" to seriously affect peace and security in the Middle East, Iran's atomic chief said on Monday.
President Donald Trump announced in May that Washington was pulling out of the deal, which lifted international sanctions against Tehran in exchange for restrictions on Iran's nuclear activities. Many fear the U.S. withdrawal will lead to the deal's collapse.
"As discerned almost unanimously by the international community, this ominous move is doomed to have serious repercussions for the international and regional peace and security," the head of the Atomic Energy Organization of Iran, Ali Akbar Salehi, told an annual U.N. nuclear watchdog meeting.
---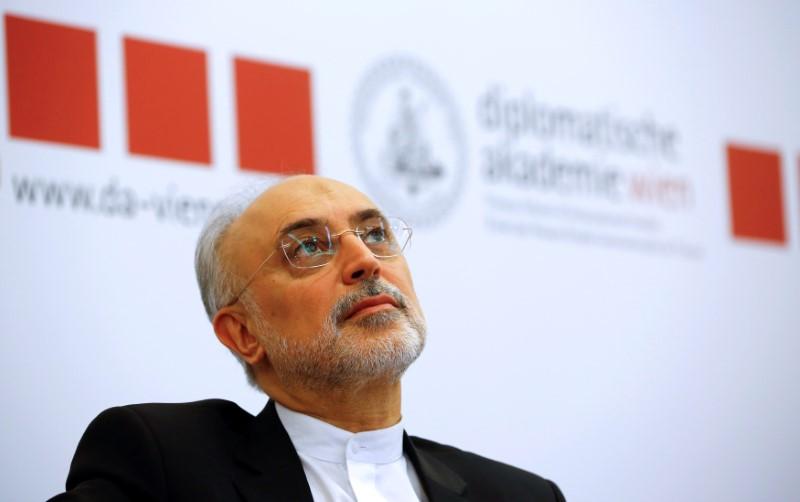 ---
Salehi, a veteran negotiator with the West, did not elaborate on what those repercussions might be.
Iranian forces are fighting in support of President Bashar al-Assad's government in Syria, where fighters from Iranian-backed Hezbollah are also deployed. The war in Yemen is also largely seen as a proxy war between Iran and U.S. ally Saudi Arabia.
Some U.S. sanctions lifted under the deal have already been put back in place while others are due to resume in November. European powers have scrambled to protect Iranian oil revenues and shield companies from the U.S. measures to keep them operating in Iran, but many firms have pulled out regardless.
The sanctions have contributed to a slide in Iran's currency, the rial, which has lost about two-thirds of its value this year, hitting a record low against the U.S. dollar this month.
"The international community's opposition to the U.S. withdrawal … does not nearly reflect the deep anger at the American unilateralism but also the concerns about the extremely difficult situation in our immediate region with all its pervasive chaos and the existing menace of terrorism," Salehi said in his speech to the IAEA General Conference.
---
(Reporting by Francois Murphy, Editing by William Maclean)
---