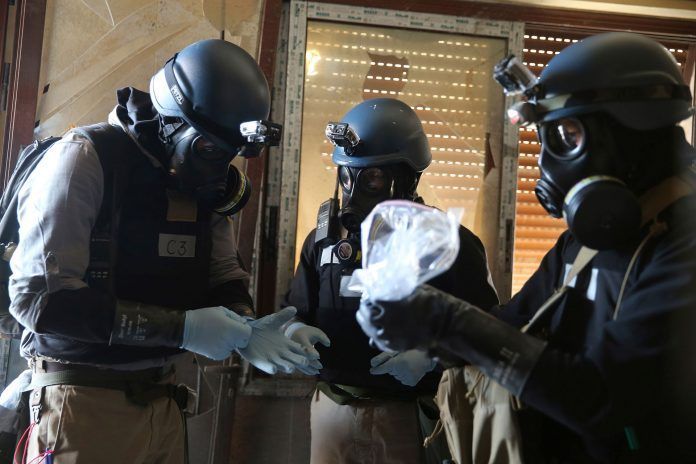 DUBAI, April 8 (Reuters) – Iran's Foreign Ministry said on Sunday reports of a gas attack in Syria were not based on facts and were an "an excuse" by the United States and Western countries to take military action against Damascus, the official Iranian news agency IRNA reported.
"Such claims and allegations by the Americans and some Western countries point to a new plot against the Syrian government and people, and are an excuse to take military action against them," IRNA reported foreign ministry spokesman Bahram Qasemi as saying.
The news agency also quoted Qasemi as saying that the reports of the gas attack "do not match facts."
Iran has been Syrian President Bashar al-Assad's most supportive ally against insurgents throughout the conflict. Iran-backed militias first helped his army stem rebel advances and, following Russia's entry into the war in 2015, turn the tide decisively in Assad's favour.
In a meeting with military commanders on Sunday, Iranian Supreme Leader Ayatollah Ali Khamenei expressed confidence that enemies would fail in any confrontation with Iran.
"Despite all the conspiracies … of the enemies, the power of the Islamic system will increase day by day," IRNA quoted Khamenei as saying.
(Reporting by Dubai newsroom. Editing by Jane Merriman)