---
By Alissa de Carbonnel
---
BRUSSELS, Nov 26 (Reuters) – Iran's nuclear chief warned the European Union on Monday of "ominous" consequences if it did not follow through with action to keep the economic benefits of the 2015 nuclear agreement alive.
Ali Akbar Salehi said the European Union was "doing its best" after the United States pulled out of the deal and re-imposed sanctions on Iranian oil exports this month, even as the bloc's efforts to salvage trade ties have floundered.
But Salehi, the head of Iran's Atomic Energy Organization, told reporters in Brussels: "If words are not turned into deeds, then … it is very ominous, the situation would be unpredictable."
The EU and other remaining parties to the accord – China and Russia – hope to convince Tehran to respect the curbs that the deal placed on its nuclear programme, despite Washington's pull-out and the its sanctions that aim to force the rest of the world to stop buying Iranian oil.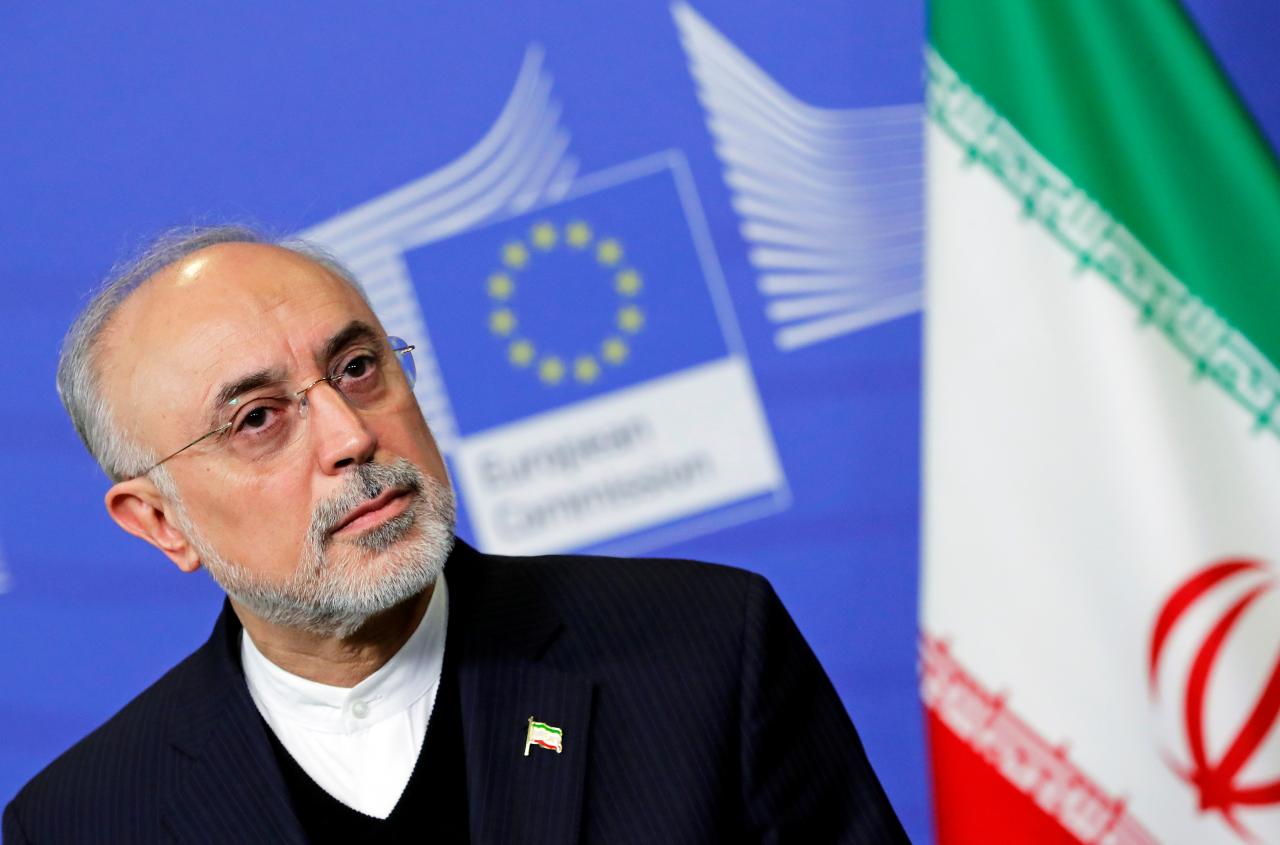 Striving to circumvent those sanctions, EU nations plan to facilitate non-dollar transactions with Iran. A so-called Special Purpose Vehicle (SPV) would act as a barter system offseting Iranian exports with purchases of EU goods.
Speaking on the sidelines of talks on civilian nuclear cooperation, EU diplomats admitted they could only do so much to urge firms to brave the risk of U.S. penalties and do business with Iran.
"What we are doing now is a lot of symbolism," said one EU diplomat involved in talks with Iran.
"The SPV isn't going to be a game changer," said another EU official. "The prospects are pretty grim."
No EU country has yet agreed to host the SPV and progress in creating it is likely to be slow, despite the political will in Paris, Berlin and London.
"This is a hugely complex and unique undertaking, technical work has been advancing," Europe's Climate and Energy Commissioner Miguel Arias Canete said at a joint briefing with Salehi.
"Nobody should have any doubt on the level of political ambition and determination by the member states involved, in particular France, Germany and the United Kingdom to swiftly operationalise the SPV."
---
(Reporting by Alissa de Carbonnel and Jan Strupczewski Editing by Robin Pomeroy)
---