---
By Alex Lawler
---
LONDON, Dec 3 (Reuters) – Qatar's decision to quit OPEC shows the frustration of small producers at the dominant role of a Saudi and Russia-led panel, a top Iranian official said, adding that any supply cuts should come only from countries that had increased output.
The comments underline tensions within the Organization of the Petroleum Exporting Countries ahead of this week's meeting to discuss curbing output and prolonging a supply-limiting pact with Russia and other non-members into 2019.
Iran has been angered by higher production from Saudi Arabia and Russia, which chair a panel called the Joint Ministerial Monitoring Committee (JMMC), after calls from U.S. President Donald Trump to pump more oil to offset a drop in Iranian exports hit by U.S. sanctions.
"This is very regrettable and we understand their frustration," Iran's OPEC governor, Hossein Kazempour Ardebili, told Reuters, referring to Doha's announcement on Monday.
"There are many other OPEC members frustrated that the JMMC is deciding on production unilaterally and without the required prior consensus of OPEC."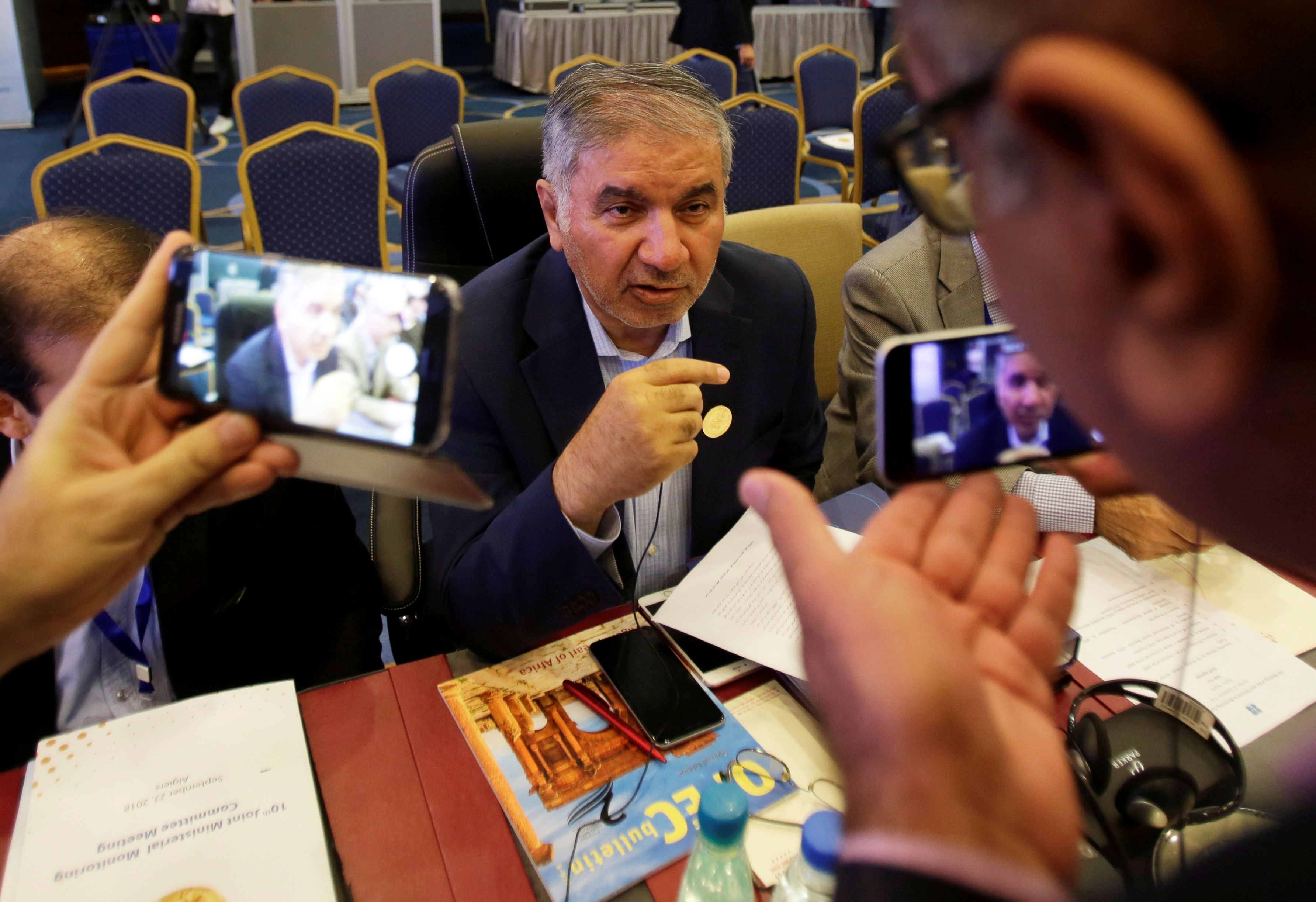 Oil prices have fallen from a four-year high above $86 a barrel in early October on concerns over excess supply. OPEC and its allies, which have had a supply pact since 2017, meet in Vienna on Thursday and Friday to discuss supply cuts.
"Since May, they have inflicted a $30 loss on all members," Kazempour said in reference to the JMMC, "flooded the market and created a huge glut, which is building stocks.
"With this behaviour, for small producers there is no merit to stay in OPEC."
Iran believes that any supply reduction should come from those who pumped more – Saudi Arabia and Russia have provided the largest increases – rather than all 25 OPEC and non-OPEC countries involved in the current accord.
"Now they are asking others to share in the cut. Whoever increased, they should cut," Kazempour said. "The pilot and co-pilot crashed the plane and all 25 passengers are now in critical condition.
"With this record of failure, I doubt that the declaration of cooperation will be extended."
Russia and Saudi Arabia, by contrast, want to renew and institutionalise the cooperation deal.
---
(Reporting by Alex Lawler Editing by David Goodman)
---