---
By Francois Murphy
---
VIENNA, Sept 16 (Reuters) – U.N. nuclear watchdog chief Rafael Grossi on Saturday condemned Iran's "disproportionate and unprecedented" move to bar multiple inspectors assigned to the country, hindering its oversight of Tehran's atomic activities.
Iran's move is a response to a call led by the United States, Britain, France and Germany at the International Atomic Energy Agency's Board of Governors this week for Tehran to cooperate immediately with the IAEA on issues including explaining uranium traces found at undeclared sites.
Grossi made clear, however, that he believed Iran had overreacted.
"I strongly condemn this disproportionate and unprecedented unilateral measure which affects the normal planning and conduct of agency verification activities in Iran and openly contradicts the cooperation that should exist between the agency and Iran," he said in a statement.
Iran's move, known as "de-designation" of inspectors, is allowed; member states can generally veto inspectors assigned to visit their nuclear facilities under the nuclear Non-Proliferation Treaty (NPT) and each country's safeguards agreement with the agency governing inspections.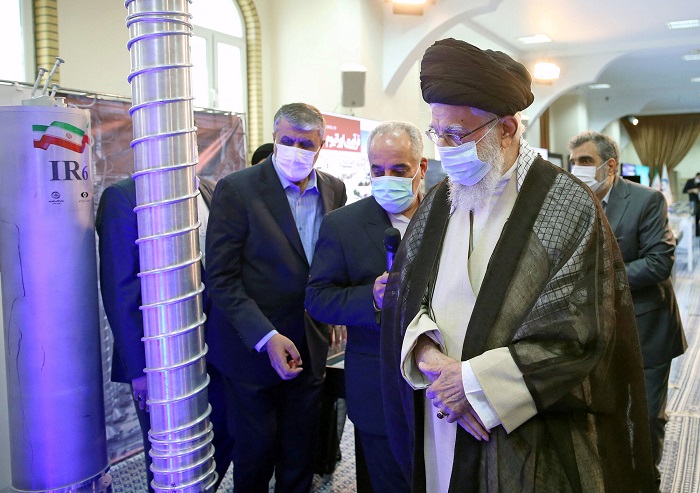 But the IAEA said Tehran's decision went beyond normal practice. It said Iran had told it that it would bar "several" inspectors, without giving a number.
"These inspectors are among the most experienced agency experts with unique knowledge in enrichment technology," the agency said. "With today's decision, Iran has effectively removed about one third of the core group of the Agency's most experienced inspectors designated for Iran."
A Vienna-based diplomat said Iran had de-designated all the French and German members of the IAEA inspection team. There were already no U.S. or British members.
"This measure, while formally permitted by the NPT Safeguards Agreement, has been exercised by Iran in a manner that affects in a direct and severe way the ability of the IAEA to conduct effectively its inspections in Iran," the IAEA said.
Grossi added: "I call upon the Iranian Government to reconsider its decision and to return to a path of cooperation with the Agency."
The U.S. State Department did not immediately respond to a request for comment.
---
(Reporting By Francois Murphy; Additional reporting by Arshad Mohammed in Washington; Editing by Diane Craft and Mike Harrison)
---