---
By Amlan Chakraborty
---
JAKARTA, Aug 23 (Reuters) – India's 28-year reign as the Asian Games' kabaddi kings came to a spectacular end following a shock 27-18 defeat by Iran in the men's semi-finals on Thursday.
India had maintained a vice-like grip on kabaddi since its Asiad inclusion in 1990, winning all seven men's and two women's titles.
Such has been India's dominance that when South Korea edged them 24-23 in a group match on Monday, it was their first kabaddi defeat at the Asian Games.
Further confirmation of the fading aura came at Theatre Garuda where Iran outplayed them to avenge their losses to India in the last two men's finals.
Iran's Mohammad Esmaeil Maghsoudlou Mahalli called it the team's biggest victory and said they did thorough video analysis of the Indian team.
"We narrowly lost the final against India at the Incheon Games four years ago. This time we had done our homework. We are here to win the gold," he said.
The teams were tied 9-9 in the first half before Iran surged ahead in the second to complete a memorable victory. The arena turned into a massive dance floor with the players and support staff breaking into wild celebration as soon as the match was over.
The losing semi-finalists' bronze medal provided little solace for India captain Ajay Thakur, who looked gutted as he sat with a bandaged head, having sustained a nasty cut during the contest, while the Iranians celebrated around him.
India's famed raiders let them down while they conceded seven super-tackles, each worth two points.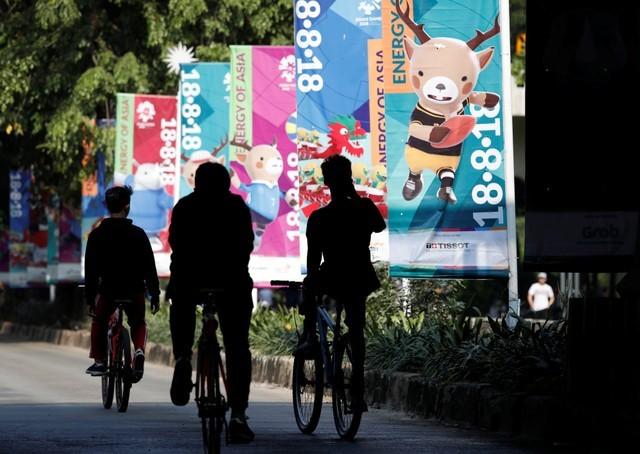 "Our raiders were probably over-excited and made some rash decisions and we ended up conceding so many super-tackles," India coach Ram Meher Singh told reporters.
"Our raiders are the best in the world, but the forward line somehow did not work today. We could not capitalise in the first half.
"We conceded 14 points through the super-tackles, and then Ajay got injured, which was very unfortunate."
Singh denied the team had been complacent but felt the players may have been under pressure to continue their golden run.
"I won't say they were over-confident. But we won the last seven Asian Games gold, so there was this pressure to continue that run here."
Iran will take on South Korea, who beat Pakistan 27-24, in Friday's final.
India's women remained on course for a third straight Asiad gold following their 27-14 win against Taiwan in the semi-finals.
They will meet Iran, who beat Thailand 23-16 in the last four, in the final.
---
(Reporting by Amlan Chakraborty in Jakarta; editing by Toby Davis)
---