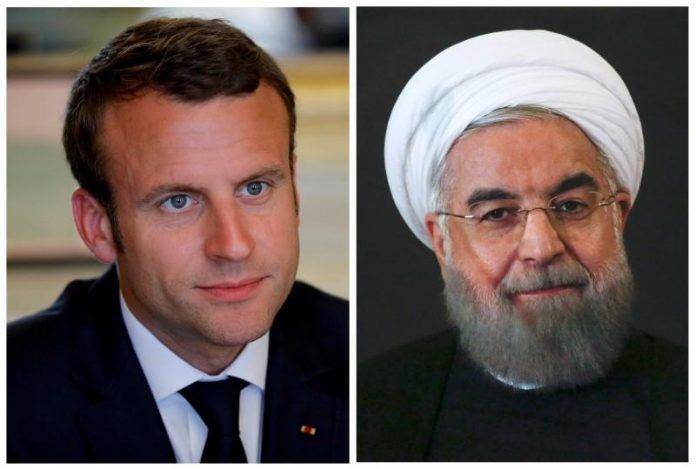 ---
PARIS, May 9 (Reuters) – France's foreign minister said on Wednesday the Iran deal was not dead despite U.S. President Donald Trump's decision to pull out, and French President Emmanuel Macron would speak to his Iranian counterpart Hassan Rouhani later in the day.
Jean-Yves Le Drian told RTL radio that France wanted to stick to the nuclear accord that Tehran agreed with world powers in 2015 – a pact which he said Iran had honoured.
Macron's meeting would be followed by high-level talks between the Iranians and Britain and Germany, as well as France, Le Drian said. Meetings would also be held with the likes of oil giant Total and others with major business and economic stakes in the region, he added.
"The deal is not dead. There's an American withdrawal from the deal but the deal is still there," he said.
"The region deserves better than further destabilization provoked by American withdrawal. So we want to adhere to it and see to it that Iran does too, that Iran behaves with restraint."
The 2015 agreement, worked out by the United States, France, Germany, Britain, Russia, China and Iran, lifted sanctions on Iran in exchange for Tehran limiting its nuclear programme. The pact was designed to prevent Iran from obtaining a nuclear bomb.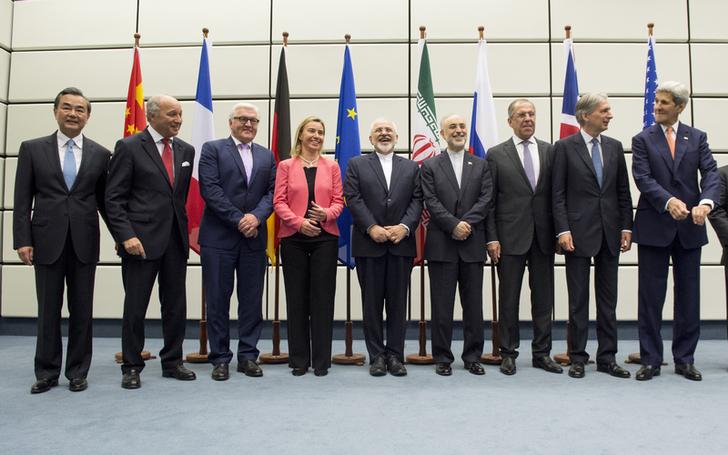 Trump said on Tuesday he would reimpose U.S. economic sanctions on Iran as he pulled out of "a horrible one-sided deal that should have never, ever been made". Other countries that helped Iran develop its nuclear programme would also face sanctions, he added.
Britain, Germany and France have already urged the United States not to take steps that would make life harder for other countries that still want to stick to the pact.
Separately, French Finance Minister Bruno Le Maire told French radio that Trump's decision on Iran was a mistake and that the United States should not consider itself as the world's "economic policeman".
Le Drian said France, like others, was well aware that there were concerns about issues beyond Iran's nuclear capability, namely its ballistic weapons programme, but said they could be addressed without ditching the nuclear deal.
"Yes, there is a real risk of confrontation," he told RTL, regarding Trump's decision on Iran. "I hope it will not be a setback for peace," he added.
Le Drian said that regular reports by the International Atomic Energy Agency had showed Iran was complying with the agreement.
---
(Reporting by Brian Love and Matthias Blamont Editing by Sudip Kar-Gupta and Andrew Heavens)
---