---
By Parisa Hafezi, John Irish, and Robin Emmott
---
BRUSSELS, May 15 (Reuters) – European powers vowed to keep the 2015 nuclear deal alive without the United States by trying to keep Iran's oil and investment flowing but admitted they would struggle to provide the guarantees Tehran seeks.
British, French and German foreign ministers, along with the EU's top diplomat, discussed the next steps with their Iranian counterpart, a week after U.S. President Donald Trump abandoned the pact he branded "the worst deal ever" and reimposed U.S. sanctions on Iran.
"We all agreed that we have a relative in intensive care and we all want to get him or her out of intensive care as quickly as possible," EU foreign policy chief Federica Mogherini told reporters after the 90-minute meeting.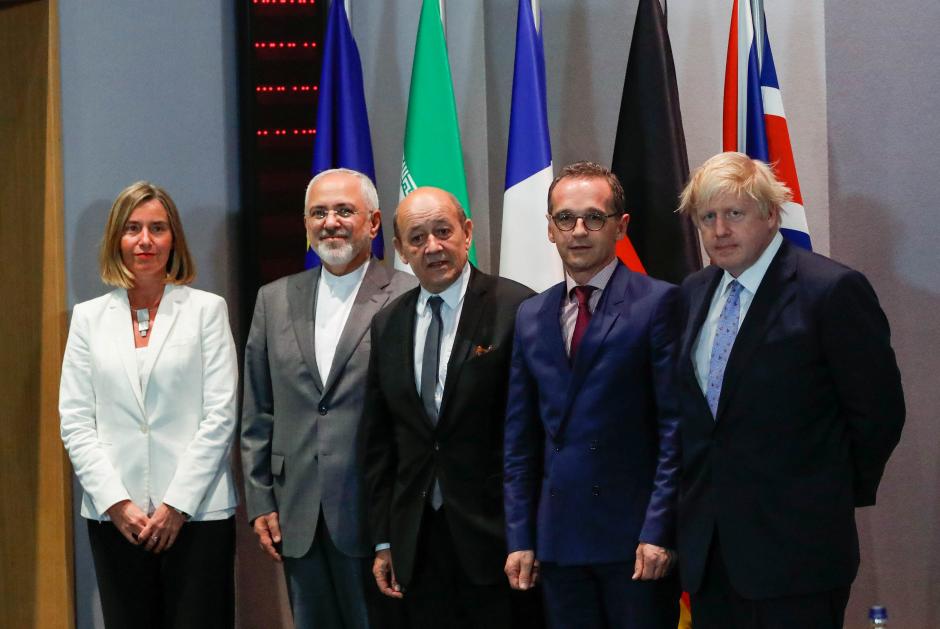 She said all sides had agreed to find practical solutions over the coming weeks. Those included continuing to sell Iran's oil and gas products, maintaining effective banking transactions and protecting European investments in Iran.
"I cannot talk about legal or economic guarantees but I can talk about serious, determined, immediate work from the European side," Mogherini said.
Iranian Foreign Minister Mohammad Javad Zarif said the meeting had been a good start, but he wanted to see guarantees materialize. "We are on the right track … a lot will depend on what we can do in next few weeks," he said.
Highlighting just how difficult it will be, the U.S. Treasury announced on Tuesday more sanctions, including on Iran's central bank governor, just minutes before the Brussels meeting was due to begin.
Zarif said the latest U.S. decision was "illegal".
Britain's Foreign Minister Boris Johnson was blunt about the chances of avoiding U.S. sanctions that also seek to prohibit foreign companies from doing business with Iran.
"We have to be realistic about the electrified rail, the live wire of American extraterritoriality and how (it) can serve as a deterrent to business," Johnson told reporters.
The deal between Iran and six world powers lifted most international sanctions in 2016 in return for Tehran curbing its nuclear programme, under strict surveillance by the U.N. nuclear watchdog, to stockpile enriched uranium for an atomic bomb.
Iranian officials have threatened to resume enrichment.
Trump denounced the accord, completed under his predecessor Barack Obama, because it did not cover Iran's ballistic missile programme, its role in Middle East conflicts or what happens after the deal begins to expire in 2025.
The European powers share Trump's concerns but say that the nuclear deal is the best way to prevent Tehran from obtaining an atomic weapon.
"What was significant is that Zarif reaffirmed their will to stick to the agreement if we find a way to help them a little," a senior European diplomat said.
Several Iranian officials told Reuters that as long as Iran could sell its oil and get its money, the deal remained alive.
The Europeans and Iranians have now tasked experts to come up with measures quickly and will meet again in Vienna next week at a deputy foreign minister level.
Measures could include retaliatory sanctions, allowing the European Investment Bank to invest in Iran and coordinating euro-denominated credit lines from European governments.
But the reach of the U.S. financial system, the dominance of the dollar and the presence of European companies' operations in the United States all weaken any potential EU measures.
European commissioners will discuss sanctions-blocking measures on Wednesday, opening the way for European leaders to discuss the issue at a summit in Sofia later that day.
NO REGIME CHANGE
While the focus of Tuesday's talks was on salvaging the nuclear deal, EU diplomats said they needed some time to clarify the U.S. policy on sanctions, but also generally towards Iran.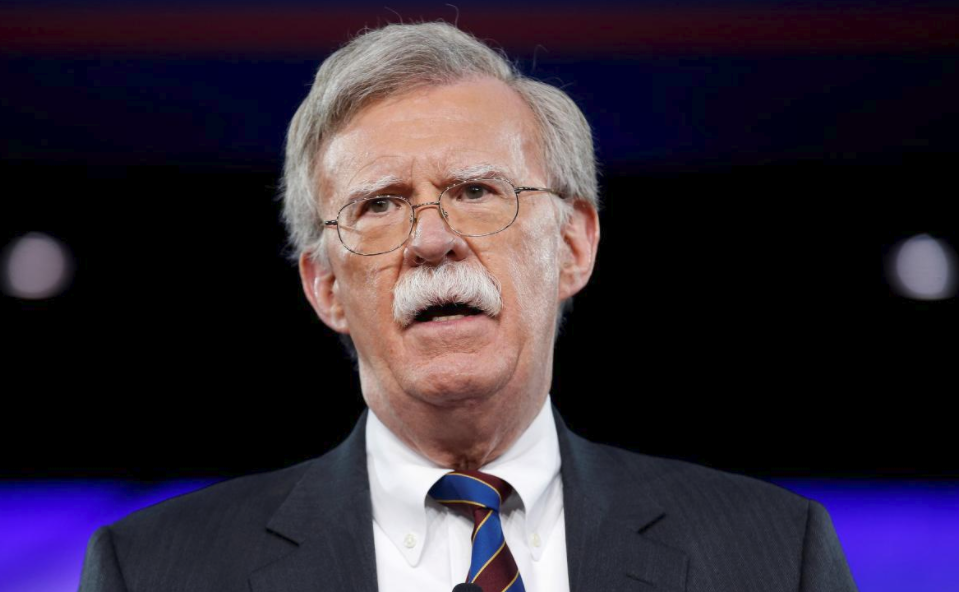 "One of the questions that we need to ask the Americans is whether their final objective is to make the Iranians yield on its nuclear programme or to get rid of the regime," said a senior French official, acknowledging that Paris was concerned by the ideological shift in Washington since John Bolton was appointed White House national security adviser.
Bolton in the past has suggested the U.S. government should push for a change in government in Iran. Johnson said regime change in Iran was not a policy Britain should pursue.
The European ministers also brought up in the talks their concerns over Iran's ballistic missile programme and regional activities, diplomats said. But senior Iranian official Ali Akbar Velayati said in Tehran that Iran's defensive missile programme was not negotiable.
Annulment of the accord could tip the balance of power in favor of hardliners looking to constrain pragmatist President Hassan Rouhani's ability to open up to the West. If it falls apart, he could become politically vulnerable for promoting the accord. Supreme Leader Ayatollah Ali Khamenei, not Rouhani, has the last say on all state matters.
European diplomats acknowledged that the EU support, however sincere, risked looking hollow after Trump reimposed an array of wide sanctions last week on Iran that will hit European companies investing there.
"Let's not fool ourselves that there are dozens of things we can do," said a senior European diplomat. "We don't have much to threaten the Americans."
---
(Additional reporting Gabriela Baczynska, Editing by Richard Balmforth, David Stamp, William Maclean and Tom Brown)
---