---
UNITED NATIONS, Sept 25 (Reuters) – White House national security adviser John Bolton on Tuesday dismissed an EU plan for a special payments plan to circumvent U.S. sanctions against Iranian oil sales and pressed the SWIFT global payments messaging system to rethink dealing with Tehran.
Speaking at a conference, Bolton also said the United States would be "aggressive and unwavering" in enforcing economic sanctions on Iran that are resuming after Washington withdrew from the 2015 Iran nuclear deal. He said the United States would not allow the European Union or anyone else to undermine them.
In a statement after a meeting of Britain, China, France, Germany, Russia and Iran on Monday – the countries still in the deal, the group said they were determined to develop payment mechanisms to continue trade with Iran despite skepticism by many diplomats that this will be possible.
Bolton, however, was skeptical that the European Union could create a "special purpose vehicle" – described by diplomats as a sovereign barter channel much like one used by the Soviet Union during the Cold War – that would sustain Iran's oil sales.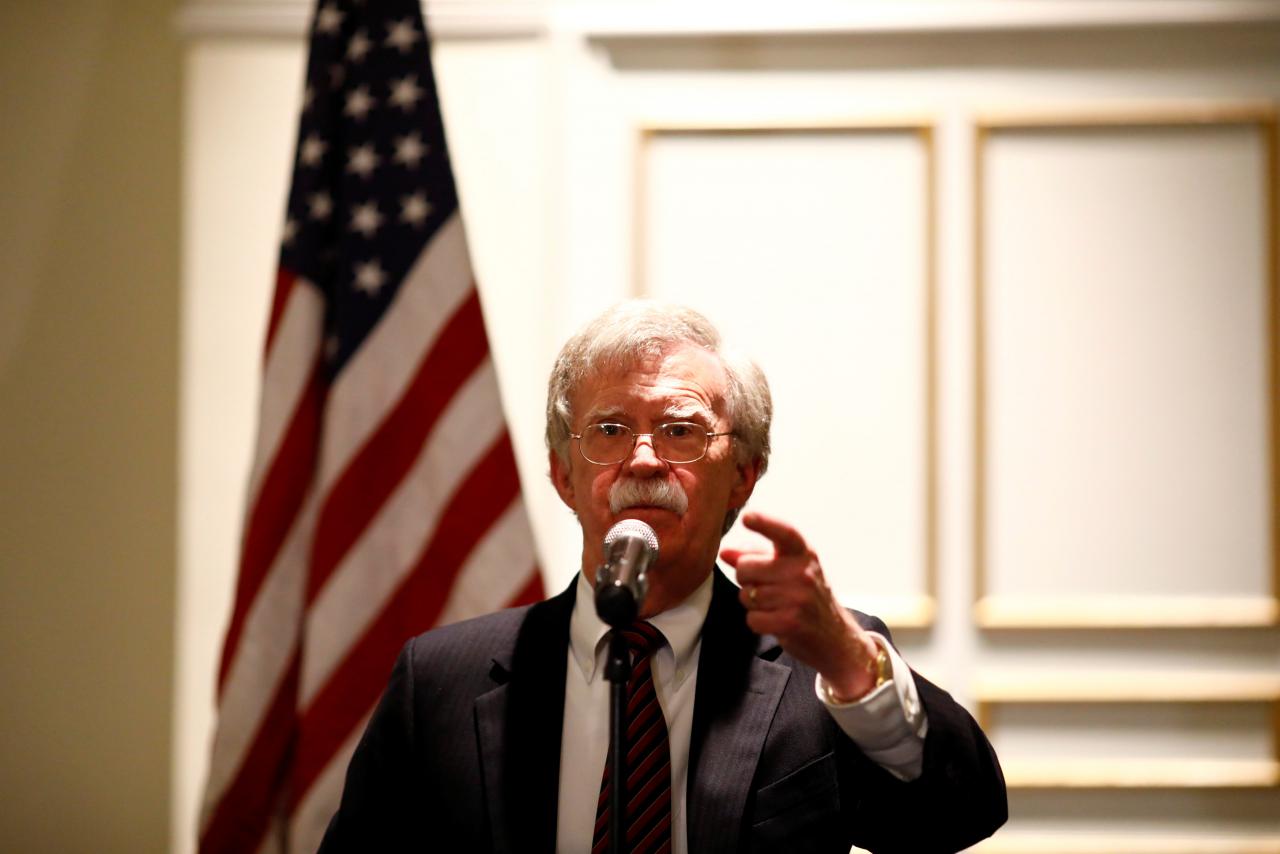 "The European Union is strong on rhetoric and weak on follow-through," Bolton said. "We will be watching the development of this structure that doesn't exist yet and has no target date to be created. We do not intend to allow our sanctions to be evaded by Europe or anybody else."
Bolton also said the United States expected Iran's oil customers to slash their imports of Iranian crude to zero by Nov. 4 before U.S. sanctions kick back in on Nov. 5. U.S. officials have sent mixed signals on whether the oil purchases needed to be eliminated by then or simply significantly reduced.
"Banks and financial messaging services such as SWIFT must take a good hard look at their business with Iran and ask themselves whether it is worth the risk," Bolton said. "SWIFT should follow the example of a growing number of businesses … that reexamined their dealings with the Iranian regime."
Iran was barred from SWIFT, the Belgium-based Society for Worldwide Interbank Financial Telecommunication, in 2012, crippling its ability to make international bank transfers crucial to foreign trade. After the 2015 nuclear deal, it was reconnected, but European officials have said they expect the United States to apply pressure on SWIFT to once again cut Iran off.
---
(Reporting by Rodrigo Campos and John Irish; Writing by Arshad Mohammed; Editing by James Dalgleish)
---