---
Oct 25 (Reuters) – Azerbaijan is no longer interested in securing a land corridor through Armenia to the Azerbaijani enclave of Nakhichevan and will instead discuss the issue with its southern neighbour Iran, a senior Azerbaijani official said on Wednesday.
Routing a potential corridor through Iran, which borders both Armenia and Azerbaijan, could help reduce tensions around southern Armenia, which Azerbaijani President Ilham Aliyev has in the past referred to as historically Azeri land.
"Azerbaijan had no plans to seize Zangezur," Hikmet Hajiyev, a top foreign policy adviser to Iliyev, told Reuters, referring to the putative corridor that would link Azerbaijan proper to its enclave of Nakhichevan bordering Turkey, Baku's close ally.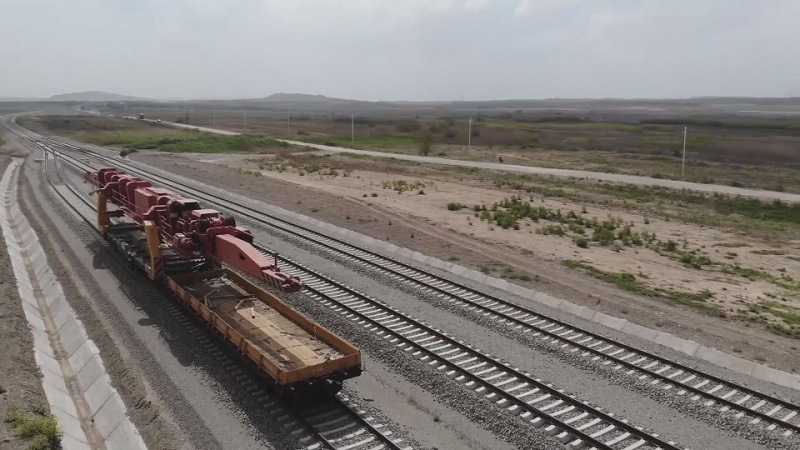 "After the two sides failed to agree on its opening, the project has lost its attractiveness for us — we can do this with Iran instead," he said.
Turkey's Erdogan Says Corridor Through Armenia, Azerbaijan, Iran Must Be Completed -Media
Armenia had opposed such a corridor, fearing having to make further territorial concessions after Azerbaijan seized the contested region of Nagorno-Karabakh in a lightning offensive in September.
Although internationally viewed as Azeri territory, Karabakh had been controlled by ethnic Armenians since the fall of the Soviet Union in the 1990s. The Azeri offensive prompted almost all the region's 120,000 ethnic Armenians to flee into Armenia.
Azerbaijan had in recent weeks called for its longstanding request for a transport corridor through southern Armenia to be included in ongoing talks on a peace treaty aimed at ending three decades of conflict between Baku and Yerevan.
The two countries' foreign ministers met in Tehran on Sunday for their first talks Baku's recapture of Karabakh, alongside the foreign ministers of Iran, Turkey and Russia.
Separately, Armenia's Prime Minister Nikol Pashinyan said on Wednesday that his planned meeting with Aliyev in Brussels would not now go ahead in late October as originally scheduled, citing what he said appeared to be Baku's reluctance.
Pashinyan said Armenia was seeking clarification from European Union officials.
Earlier, Armenian Foreign Minister Ararat Mirzoyan said his country remained ready to participate in such a meeting.
---
(Reporting by Felix Light in Tbilisi and Nailia Bagirova; Editing by Gareth Jones)
---
Similar Articles to This Post