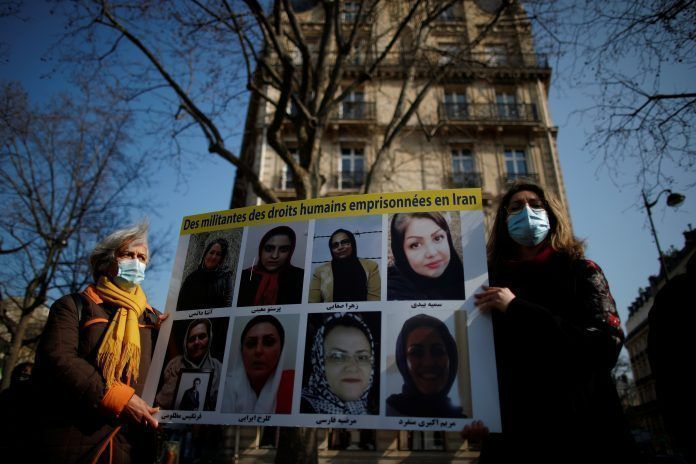 An open letter to Amnesty International on Oberlin college's appointment of Mohammad Jafar Mahallati, signed by Lawdan Bazargan and Kaveh Shahrooz.
---
In 2018, Amnesty International published a groundbreaking report on the Iranian government's thirty years of deceit concerning the regime's mass prisoner killings of 1988.  Amnesty International named names, identifying Iranian officials responsible for promoting misinformation about the killings:
The contribution of Mir Hossein Mousavi's government to the climate of secrecy surrounding the killings goes beyond this one interview. Since September 1988, after the news of the mass executions attracted international attention, senior government ministers and diplomats from Mir Hossein Mousavi's administration were actively involved in denying the mass killings in media interviews and exchanges with the UN to shield those responsible from accountability. The officials involved included the then minister of interior, Abdollah Noori, the then minister of foreign affairs, Ali Akbar Velayti, the deputy foreign ministers in 1989 and 1990, Mohammad Hossein Lavasani and Manouchehr Mottaki, Iran's then permanent representative to the UN in Geneva, Sirous Nasseri, Iran's then permanent representative to the UN in New York, Mohammad Jafar Mahallati, the Iranian chargé d'affaires in London, UK, Mohammad Mehdi Akhoundzadeh Basti, and the Iranian chargé d'affaires in Ottawa, Canada, Mohammad Ali Mousavi.
Amnesty International's report represented an important step towards accountability – not just for the mass killings, but for those who participated in lying to the international community about them.
The responsible members of the regime must be held accountable.  Regrettably, they have not been.  One official Amnesty International identified – Mohammad Jafar Mahallati, holds a prestigious position at Oberlin College.  Recently, advocates for justice and accountability helped publicize the fact that Mahallati continued to hold this position of trust and honor despite his past conduct.  The issue attracted media coverage and condemnation, and Mahallati denied responsibility for presenting propaganda. 
It's good that the Oberlin community – and some of the broader national community – called attention to Amnesty International's report and the issues of justice and accountability it raised.  But this dialogue was missing a crucial voice: that of Amnesty International and other well-regarded human rights organizations.  Such groups have not, as far as we can tell, weigh in on the discussion of whether Mahallati should justly hold a position of respect and trust at Oberlin College and did not contribute to the discussion of his past misdeeds, despite their superior knowledge and authority on the subject.  Unfortunately, the silence of such groups, and in particular Amnesty International's silence, has had the effect of implying that the criticisms of Mahallati and his continued employment at Oberlin are unimportant or even without merit.  That silence has undermined the hard work of Amnesty's 2018 report.
We are therefore urging Amnesty International and other human rights organizations such as Human Rights Watch, Justice for Iran, the Iran Human Rights Documentation Centre, Center for Human Rights in Iran, and United 4 Iran to issue a strong statement consistent with their values of justice and accountability and join our call for Oberlin College to hold Mahallati accountable for his grave misdeeds on behalf of the Iranian regime.  Anything less shows an inexplicable indifference to the mass murders and lies detailed in Amnesty's report.
---
Lawdan Bazargan is a former political prisoner, family member of the victims of the 1988 massacre of political prisoners, and a human rights activist. A graduate of the California State University, Fullerton, she has written extensively on the 1988 massacre of political prisoners in Iran, and the mothers and family members who lost their children.
Kaveh Shahrooz is a lawyer and human rights activist, and a senior fellow with the Macdonald-Laurier Institute. He is also a former senior policy advisor on human rights to Global Affairs Canada. A graduate of Harvard Law School and the University of Toronto, he has written widely on human rights issues and international affairs. He led a recent successful effort to convince Canada's parliament to recognize the 1988 massacre of political prisoners in Iran as constituting crimes against humanity under international law. He resides in Toronto.


---
Similar Articles to This Post