---
GENEVA, Sept 27 (Reuters) – Iranian President Hassan Rouhani said on Thursday the United States had nothing to show for its appearance at the U.N. General Assembly this week, extending an exchange of insults with Tehran's arch-adversary.
President Donald Trump used his annual address to the General Assembly on Tuesday to denounce Iran as a "corrupt dictatorship" whose leaders "sow chaos, death and destruction", and told the U.N. Security Council on Wednesday that Washington was pursuing further sanctions against the Islamic Republic.
Rouhani, in his General Assembly speech, suggested Trump suffered from a "weakness of intellect" after having withdrawn the United States from big powers' 2015 nuclear deal with Iran, a move that dismayed European allies of Washington.
At a news conference on Thursday following his return to Tehran, Rouhani said of the annual U.N. gathering, "The Americans had no achievements in this public assembly.
"When Mr. Trump was speaking and at the beginning of his speech bragged a lot about the accomplishments of his-two year old administration, everyone laughed," Rouhani said.
"What's important is that today, other than one or two countries, no one is supporting America," he said. "It's a historic political isolation that is rare for America."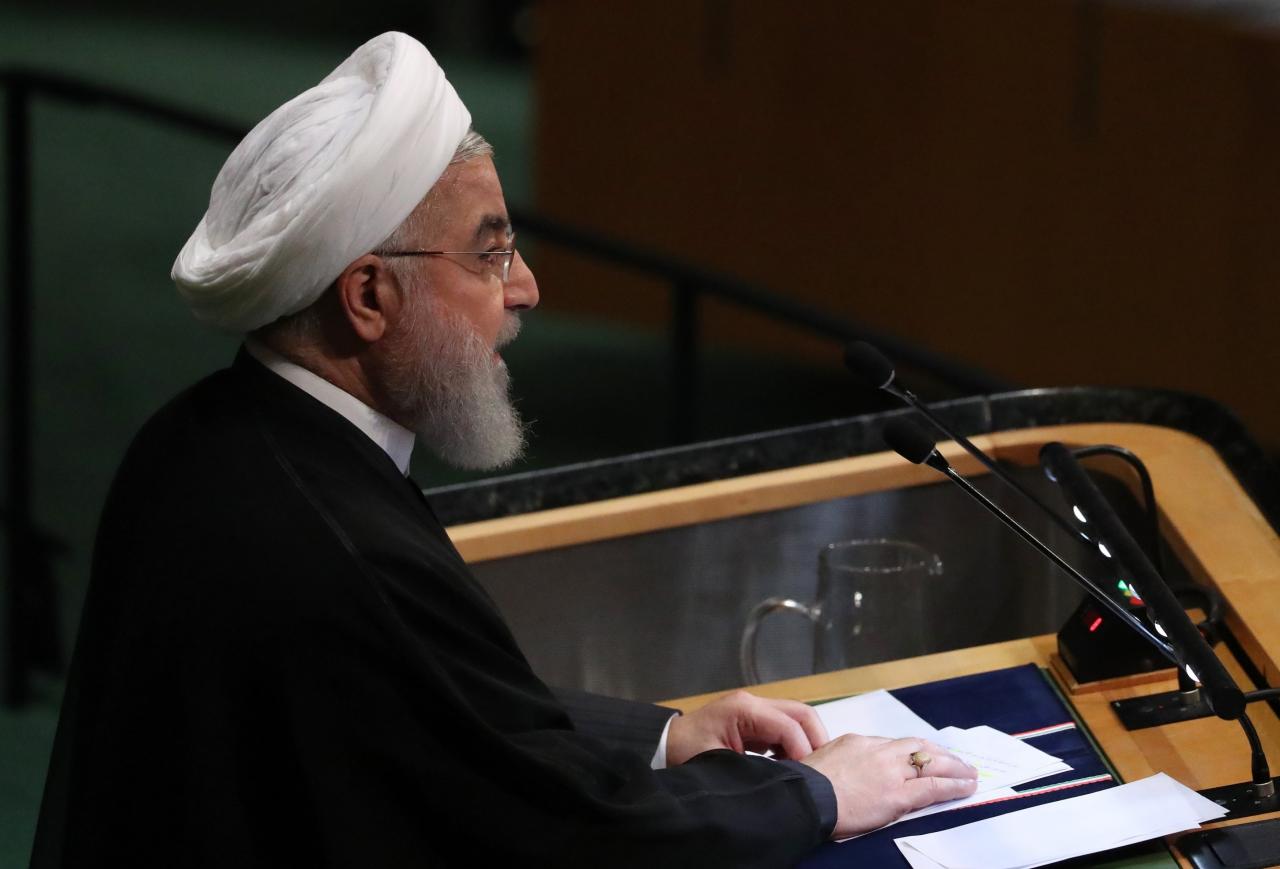 Separately, Iranian Defence Minister Amir Hatami said that Iran would not bow to intensifying U.S. economic pressure.
Washington imposed new sanctions on Iran in August, targeting its trade in gold and other precious metals, purchases of U.S. dollars and its car industry. Trump has said the United States will issue another round of tougher sanctions in November aimed at crippling Iran's oil sales and banking sector.
"The Americans say that by imposing sanctions they want to pressure the government of Iran but in reality with this method they deprive the people of their welfare and right to life," Hatami said, according to the Islamic Republic News Agency.
"America and the Zionist regime (Israel) are trying to block the people of Iran from their revolutionary path and movement with economic pressure and cruel sanctions. But they should know that today we are self-sufficient and independent with regard to military products and have no dependence on any power in the world," Hatami said, as quoted by IRNA.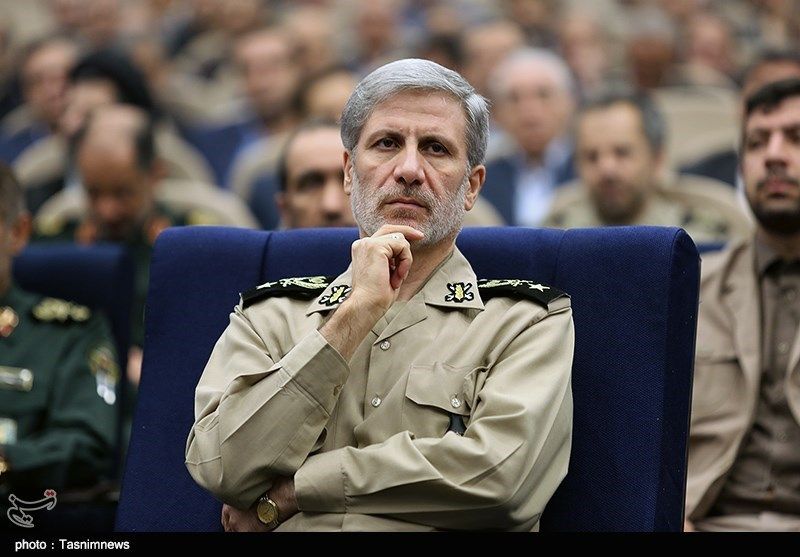 Trump denounced the 2015 nuclear deal, signed before he took office, as flawed in Iran's favour and for not also curbing its ballistic missile programme or role in regional conflicts, and he used the Security Council session to defend his decision.
"The Syrian regime's butchery is enabled by Russia and Iran," Trump said with respect to Syria's civil war.
---
(Reporting by Babak Dehghanpisheh Editing by Mark Heinrich)
---