Two Iranians recently in the news have highlighted the difficulty for the public to be accurately informed on matters related to Iran.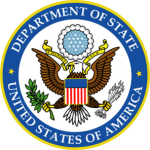 The first is an Iranian medical researcher with links to the Basij (the Mobilization Resistance Force), Seyyed Mohsen Dehnavi. He was denied entry to the U.S. by customs and immigration officers at Boston Logan Airport.
The second concerns U.S. State Department aide, Sahar Nowrouzzadeh, who was alleged to have been arrested on charges of espionage.
Nowrouzzadeh's alleged arrest was unequivocally discredited by Stuart E. Jones, the Acting U.S. Assistant Secretary of State for Near Eastern Affairs. He told Kayhan Life: "Nowrouzzadeh continues working for the State Department as she has done for the past 12 years."
It is not clear who spun the fake news about Nowrouzzadeh's arrest, but it was quickly denied by the U.S. State Department. Dehnavi's deportation, on the other hand, has been the subject of conflicting reports.
Iranian sources including the media, government officials and Dehnavi himself have offered explanations. These have been filtered through the security agencies, which are sometimes the source of misinformation and false reporting. U.S. authorities have not provided much clarification either.
Foreign media cite U.S. President Donald Trump's travel ban as a possible reason for not admitting Dehnavi into the U.S. According to border control officers at Boston Logan Airport, however, his documents were incomplete.
Either way, it is not clear why Dehnavi, a Basiji with revolutionary credentials, was granted an Exchange Visitor J-1 non-immigrant visa in the first place.