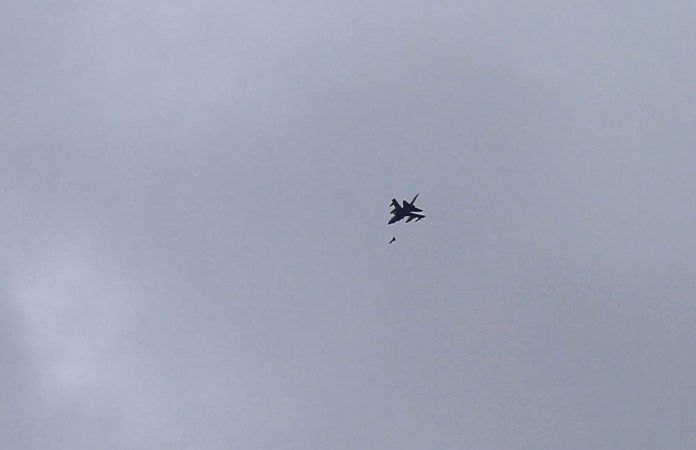 ---
CAIRO, Nov 30 (Reuters) – The Saudi-led coalition fighting in Yemen said on Tuesday it launched air raids on "legitimate" Houthi military targets in the capital Sanaa including a "secret" site belonging to the Iranian Revolutionary Guards, state TV reported.
The coalition asked civilians not to gather around or approach potential targets.
The Iran-aligned Houthis' main broadcaster, Al Masirah TV, said three air strikes by the Saudi-led coalition had hit Sanaa airport, while a fourth raid targeted a park.
The raid is one of several the coalition has carried out this month over the densely populated capital city of Sanaa.
Houthis have repeatedly launched cross-border attacks on the kingdom using drones and missiles since the coalition intervened in Yemen in March 2015 after the movement ousted the Saudi-backed government from the capital.
The conflict is widely seen as a proxy war between Saudi Arabia and Iran. The Houthis are pressing an offensive in Marib, the internationally recognised government's last northern stronghold, as well as in other areas in Yemen.
---
(Reporting by Alaa Swilam; Editing by Stephen Coates)
---