---
JERUSALEM, Sept 25 (Reuters) – Prime Minister Benjamin Netanyahu said on Tuesday Israel would continue its military operations in Syria, after Russia announced it would supply an advanced anti-aircraft system to its Syrian ally.
"We will continue to act to prevent Iranian military entrenchment in Syria and we will continue the military coordination between the IDF (Israel Defence Forces) and the Russian army," Netanyahu told reporters before boarding a flight to New York, where he will address the U.N. General Assembly.
Russia said on Monday it would supply an S-300 surface-to-air missile system to Syria in two weeks despite strong Israeli objections, a week after Moscow accused Israel of indirectly causing the downing of a Russian military jet in Syria.
Russia, which fights in Syria to support the government against rebels and militants, has said Syrian anti-aircraft batteries shot its IL-20 surveillance plane down by mistake shortly after Israeli jets hit a nearby target.
Moscow accused Israel of creating dangerous conditions that caused the incident.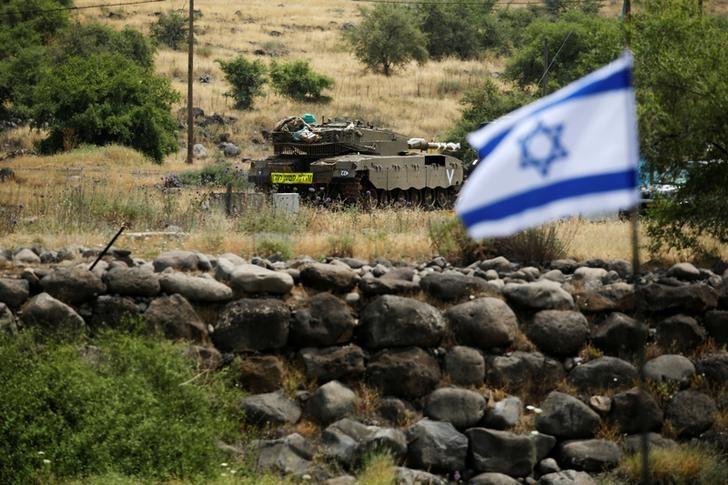 Israel, which has carried out air strikes in Syria many times during the civil war, said after the incident it would work to improve "deconfliction" of its missions with Russian forces, but would not halt them.
Netanyahu spoke by telephone with Russian President Vladimir Putin on Monday. In his remarks on Tuesday, Netanyahu said he had agreed with Putin "that the working teams from the IDF and the Russian army will meet soon".
The Israeli leader made the remarks after convening his security cabinet to discuss the tensions with Moscow.
"Over the past three years, Israel has been highly successful in preventing the Iranian military entrenchment in Syria and Iranian attempts to transfer lethal weaponry to Hezbollah in Lebanon," Netanyahu said.
But he said there had been occasions when things had not gone smoothly, calling Syria's downing of the Russian plane "tragic".
Israel has long lobbied Moscow not to provide the S-300 to Syria, fearing this would hinder its aerial capability to strike the forces of Iran and its Hezbollah allies in Syria.
---
(Writing by Jeffrey Heller; Editing by Ari Rabinovitch and Andrew Roche)
---