---
JERUSALEM, Oct 3 (Reuters) – German Chancellor Angela Merkel began a visit to Israel on Wednesday, with Iran's nuclear ambitions and the Israeli-Palestinian conflict among issues on the agenda in talks with Prime Minister Benjamin Netanyahu.
Merkel and Netanyahu did not make any statements after her arrival in Jerusalem. They were due to hold talks after dinner at the prime minister's official residence but most of the business will take place on Thursday.
Merkel and ministers accompanying her begin with a visit to the Yad Vashem Holocaust memorial in Jerusalem and will hold other meetings during the day before returning to Germany in the evening.
Germany has remained party to the Iran nuclear deal, which lifted sanctions on Tehran in exchange for curbing its atomic programme, after U.S. President Donald Trump withdrew from it in May.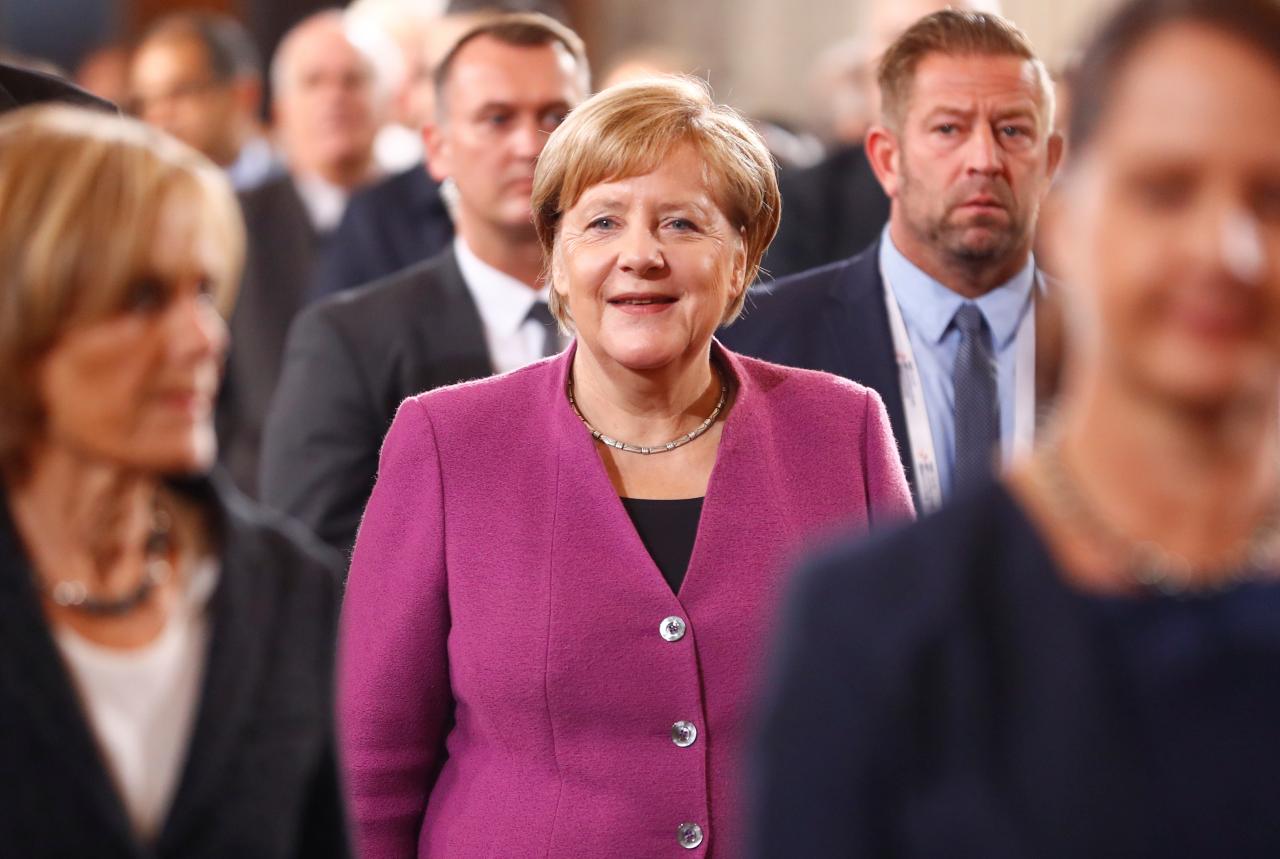 But speaking in Amman, Jordan in June, Merkel said European countries shared concerns over Iran's ballistic missile programme and called for solutions to its "aggressive tendencies" in the Middle East.
Netanyahu has repeatedly warned against Iran's nuclear ambitions and has said he would prevent the Islamic Republic entrenching in Syria and arming Lebanese Hezbollah guerrillas and supporting Islamist Hamas in the Gaza Strip.
The Palestinians have tried to get Merkel to persuade Israel not to raze a Bedouin encampment in the occupied West Bank. Palestinian Prime Minister Rami Hamdallah met with a German diplomat on Wednesday to discuss the matter.
Media reports said Merkel had threatened to cancel the visit if Israel were to raze Khan al-Ahmar, a ramshackle camp housing 180 residents. Earlier this month, Israel's Supreme Court gave the go-ahead for eviction after lengthy litigation.
Children at the encampment held posters of Merkel on Tuesday and appealed to her to help block Israel's plans.
---
(Additional reporting by Ali Sawafta in Ramallah, Writing by Ori Lewis)
---