By Babak Dehghanpisheh and Bozorgmehr Sharafedin
BEIRUT/LONDON, March 21 (Reuters) – Iran played a significant role in defeating Islamic State in the Middle East and has brought stability to most of the region, Supreme Leader Ayatollah Ali Khamenei said on Wednesday.
Shi'ite Muslim Iran has been locked in a regional power struggle with Sunni Muslim Saudi Arabia that has spilled into the wars in Syria and Yemen, where they have backed opposing sides, and fuelled political rivalries in Iraq and Lebanon.
Tehran has accused Riyadh of supporting the Sunni militant Islamic State, an accusation Saudi officials have denied.
"The Islamic Republic played a significant role in the defeat of takfiri groups in the region," Khamenei said in a speech broadcast live on state TV. "The Islamic Republic brought stability to most of the region. These are huge achievements."
Officials in Iran use the term "takfiri" to refer to Sunni Muslim religious extremists such as Islamic State, which lost control over large tracts of Syria and Iraq to counter-attacking military forces over the past two years.
Khamenei said U.S. policy had effectively created Islamic State and said Washington was incapable of fostering stability in the region. He cited the U.S. military presence in Afghanistan, where American troops have fought the Sunni militant Taliban for more than 16 years, as an example.
"(Americans) say they had a role in the defeat of Daesh," Khamenei said, using an Arabic acronym for Islamic State. "That's a lie."
U.S. President Donald Trump gave a warm welcome to powerful Saudi Crown Prince Mohammad bin Salman in Washington on Tuesday and criticised Iran's involvement in the wider Middle East.
Khamenei also said Iran does not interfere in the affairs of other countries in the region and only assists governments who ask for the Islamic Republic's help. Tehran backs Syrian President Bashar al-Assad against mainly Sunni rebels and militants in Syria, and the dominant Houthi militia in Yemen.
TRUMP MESSAGE TO IRANIANS
Trump sent greetings on Monday to Iranians celebrating their New Year holiday, known as Nowruz, but used the message to lambast the Tehran leadership, particularly the powerful Islamic Revolutionary Guard Corps.
Trump said Tehran had spent more than $16 billion to prop up Assad and back militants in Syria, Iraq and Yemen, where a Saudi-led coalition intervened in 2015 to fight the Houthis and try to restore the internationally recognised government.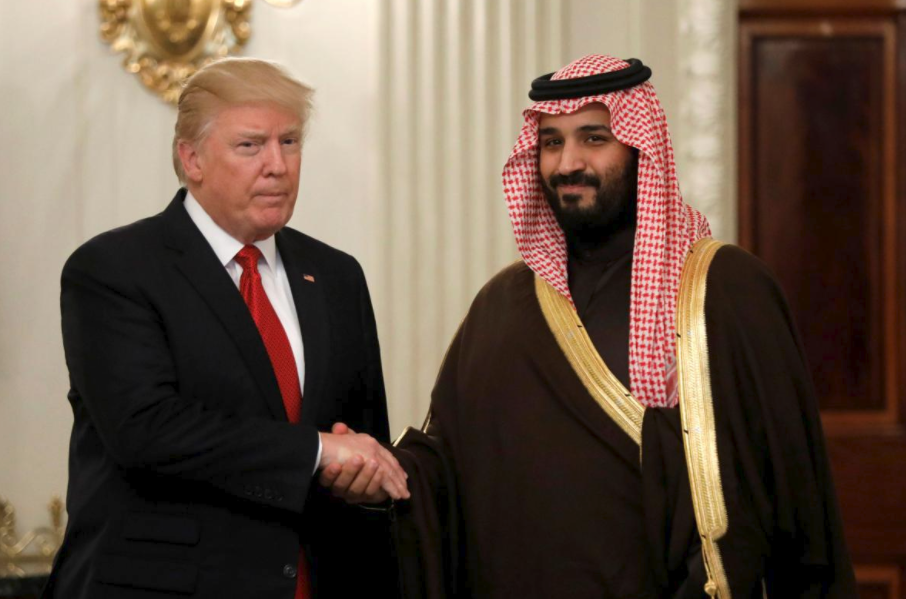 During the meeting with Prince Mohammed on Tuesday, Trump held up charts to show the depth of Saudi purchases of U.S. military hardware, ranging from ships to missile defense to planes and fighting vehicles.
Prince Mohammed has previously said that Iran's regional ambitions should be thwarted inside the Islamic Republic.
Trump has threatened to pull the United States out of a landmark 2015 agreement between six world powers and Tehran which limited Iran's nuclear programme in return for a lifting of sanctions. U.S. sanctions against Iran will resume unless Trump issues new "waivers" to suspend them on May 12.
The United States will not realize its objectives in the region, Khamenei said in his Nowruz speech. "Without a doubt, America will not achieve its goals in the region and we will achieve our goals with the help of God," Khamenei said.
(Reporting by Babak Dehghanpisheh and Bozorgmehr Sharafedin Editing by Mark Heinrich)