---
By Bozorgmehr Sharafedin and Dan Williams
---
LONDON/JERUSALEM, Sept 20 (Reuters) – Iran asked the United Nations to condemn what it described as Israeli nuclear threats against it on Thursday, while Israel said it was stepping up security around its atomic sites as a precaution against threats from Tehran and its regional allies.
Israeli Prime Minister Benjamin Netanyahu used a visit to a secretive Israeli atomic reactor in August to warn the country's enemies that it has the means to destroy them, in what appeared to be a reference to its assumed nuclear arsenal.
"The United Nations' members should not turn a blind eye to these threats and must take firms actions to eliminate all Israeli nuclear weapons," Iran's ambassador to the United Nations, Gholamali Khoshrou said in letters to the U.N. secretary general and the security council, was quoted as saying by Fars news agency.
Khoshrou asked the United Nations to force Israel to join the Nuclear Non-Proliferation Treaty (NPT) and bring its nuclear programme under supervision of the International Atomic Energy Agency (IAEA), a U.N. atomic watchdog.
The director general of Israel's Atomic Energy Commission said on Tuesday that Iran and Syria posed significant proliferation threats to the region and called for U.N. action at the 62nd General Conference of the International Atomic Energy Agency now taking place in Vienna.
---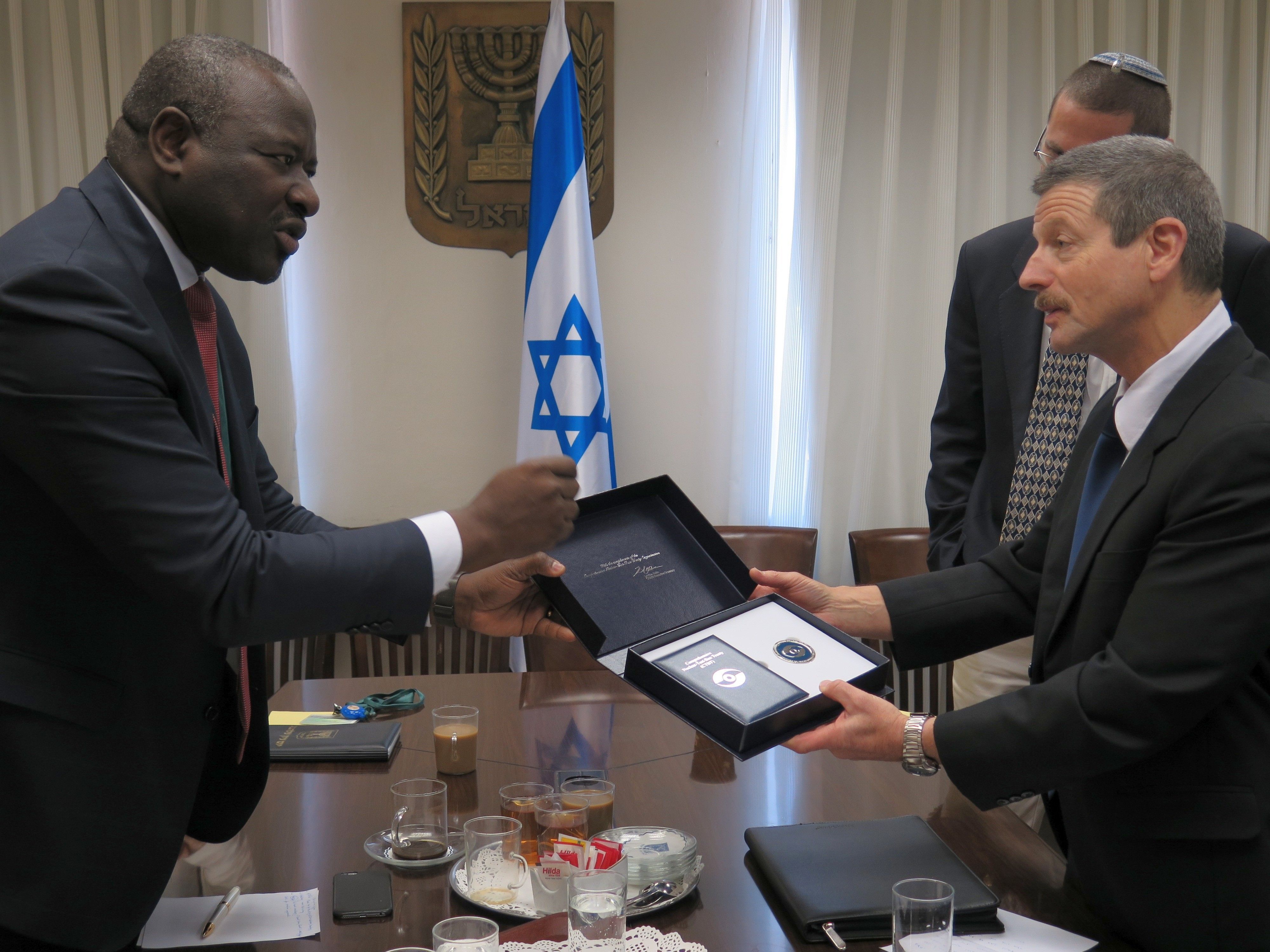 ---
In a statement on Thursday, director general Zeev Snir said: "We cannot ignore the repeated and explicit threats, made by Iran and its proxies, to attack Israel's nuclear sites. These outrageous threats, require Israel to take immediate action and continue to protect and defend its nuclear facilities."
Israel, which is outside the NPT, neither confirms nor denies having a nuclear arsenal, a decades-old "ambiguity" policy.
It is trying to lobby world powers to follow the United States in withdrawing from the 2015 deal with Iran that capped the Islamic Republic's nuclear capabilities in return for lifting of sanctions.
The Israelis say the agreement does not do enough to denying their arch-foe the means to eventually build a bomb. Tehran, which is a signatory to the 1970 nuclear Non-Proliferation Treaty (NPT), denies wanting to so.
Netanyahu gave details in April of what he said was evidence of a secret Iranian nuclear weapons programme. Iran called the documents fake.
Snir said the IAEA must conduct a robust verification of Iran's "clandestine activities" and also of an undeclared, secretive military nuclear reactor that he said Syria has built at Dair Alzour.
Since its 1979 Islamic Revolution, Iran has called for Israel's destruction. Tehran backs the Lebanese militia Hezbollah and the Palestinian Islamist movement Hamas. Its reinforcement of Damascus during Syria's civil war is seen by the Netanyahu government as a further Iranian deployment on Israel's borders.
Israel has been a member of the IAEA since its establishment in 1957, and Iran since 1958.
---
(Reporting by Bozorgmehr Sharafedin; Editing by Toby Chopra and Angus MacSwan)
---