---
CAIRO, Sept 20 (Reuters) – Washington's Gulf Arab allies should be included in proposed treaty negotiations with Iran over its ballistic missile programme and regional behaviour, a senior Emiriati official said on Thursday.
Brian Hook, U.S. special envoy for Iran, said on Wednesday the United States is seeking to negotiate a treaty with Iran to include Tehran's ballistic missiles and its regional behaviour.
Iran has rejected U.S. attempts to hold high-level talks since President Donald Trump tore up a nuclear deal between Tehran and six world powers earlier this year.
Anwar Gargash, United Arab Emirates Minister of State for Foreign Affairs, described Hook's comments as "important".
"It is essential that the Gulf Arab states be a party to the proposed negotiations. It is prudent for Tehran to avoid sanctions and to take these proposals seriously," he tweeted.
---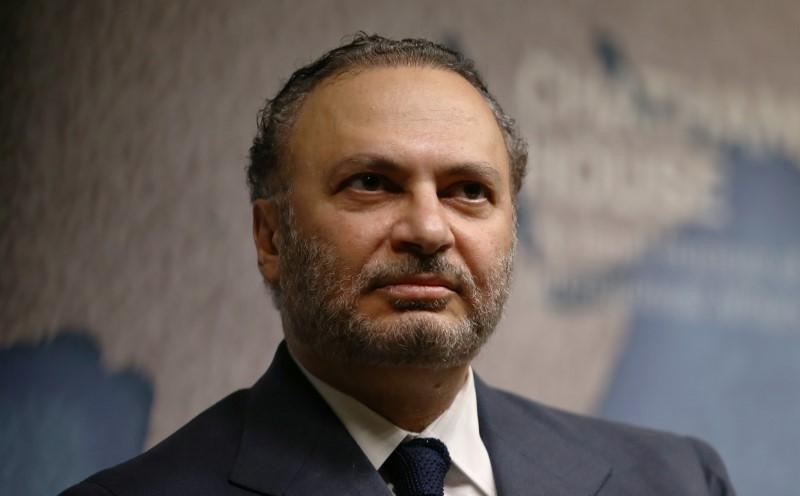 ---
The UAE, Saudi Arabia and Bahrain swiftly backed Trump's decision in May to withdraw from the nuclear accord and reimpose sanctions on Tehran. The Sunni Muslim-ruled states are at loggerheads with Shi'ite Iran, fighting a proxy war that has influenced conflicts in Iraq, Syria, Lebanon and Yemen.
The Gulf Arab states were not party to the nuclear accord, and while they were consulted by Western powers during the talks that led up to it, they played no direct role in those negotiations.
Secretary of State Mike Pompeo listed a dozen demands in May that he said could make up a new agreement, although Hook referred to a treaty, which would have to be approved by the U.S. Senate.
---
(Reporting by Hesham Hajali, Writing by Stephen Kalin, Editing by William Maclean)
---