BEIJING, July 6 (Reuters) – Iran should make more effort to ensure stability in the Middle East and get along with its neighbours, a senior Chinese diplomat said on Friday, as Iran's Revolutionary Guards warned they may block oil shipments through the Strait of Hormuz.
Saudi Arabia, Iraq and Kuwait are among China's most important oil suppliers, while Qatar supplies liquefied natural gas to China, so any blockage of the strait would have serious consequences for its economy.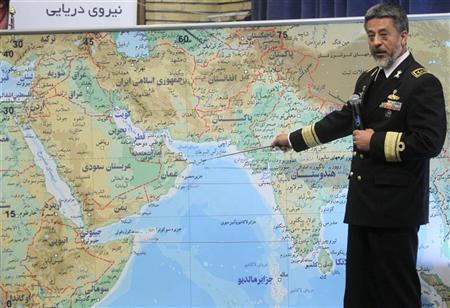 But Beijing has had to tread carefully with Arab nations like Saudi Arabia as China also has close ties with Iran.
Iranian President Hassan Rouhani and some senior military commanders have threatened to disrupt oil shipments from the Gulf countries if Washington tries to strangle Tehran's oil exports.
Carrying one-third of the world's seaborne oil every day, the Strait of Hormuz links Middle East crude producers to key markets in Asia Pacific, Europe, North America and beyond.
Asked about the Iranian threat to the strait, Chinese Assistant Foreign Minister Chen Xiaodong said that China and Arab countries had close communications about Middle East peace, including the Iran issue.
"China consistently believes that the relevant country should do more to benefit peace and stability in the region, and jointly protect peace and stability there," Chen told a news briefing, ahead of a major summit between China and Arab states in Beijing next week.
"Especially as it is a country on the Gulf, it should dedicate itself to being a good neighbour and co-existing peacefully," he added. "China will continue to play our positive, constructive role."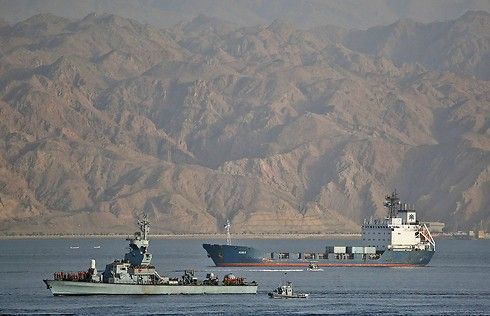 Ministers from 21 Arab countries are attending the summit, as well as Kuwait's elderly ruler, Sheikh Sabah Al-Ahmad Al-Jaber al-Sabah. Chinese President Xi Jinping will give the opening address on Tuesday.
Having previously been a bit player in past years, China has stepped up its involvement in the Middle East since Xi came to power six years ago, including sending a frigate to evacuate foreign nationals from Yemen in 2015.
Adding another layer to the careful diplomatic dance China will have to perform, Chen said Qatar will be represented at the summit too, though he did not say by whom.
The UAE, Saudi Arabia, Bahrain and Egypt imposed a boycott on tiny, gas-rich Qatar in June 2017, severing diplomatic and transport ties and accusing it of supporting terrorism, which it denies.
"We call on all sides to meet each other halfway and give consideration to each other's concerns, and find a way to alleviate the problem via dialogue," Chen said.
---
(Reporting by Ben Blanchard; Editing by Christian Schmollinger)
---