---
By Mohammad Reza Hamidi
---
Recent reports by several international human rights organizations have warned about the systematic mistreatment of political dissidents, civil rights activists, religious and ethnic minorities, and members of the LGBTQ (lesbian, gay, bisexual, transgender, and queer) community in Iranian prisons.
In his 2019 report, Javaid Rehman, the UN Special Rapporteur on the Human Rights in Iran said: "The Islamic Penal Code has some 80 offenses punishable by the death penalty, including adultery, homosexuality, drug possession, waging war against God, corruption on Earth, blasphemy, and insult of the Prophet."
The English-language Iranian Human Rights Activists News Agency (HRANA) released a report in 2016 on the plight of transgender inmates in Tehran's notorious Evin Prison which said: "Transgender prisoners are kept in inhumane conditions, sometimes serving several years in prison, without a phone, fresh air or [access] to the prison shop. They live in circumstances that resemble solitary confinement."
The situation has worsened in the past few years.
There are reportedly 20 transgender inmates housed in Block 240 on the fourth floor of Evin prison. Each cell is only eight square meters and houses between six to seven inmates. A plastic curtain separates the beds from the toilet, the wash basin, and the shower.
"All persons deprived of their liberty shall be treated with humanity and with respect for the inherent dignity of the human person," according to Article 10 of the United Nations International Covenant on Civil and Political Rights (ICCPR), adopted in 1996. "Accused persons shall, save in exceptional circumstances, be segregated from convicted persons and shall be subject to separate treatment appropriate to their status as unconvicted persons."
Although a signatory to the ICCPR, Iran does not honor the articles of the treaty. In most Iranian prisons, the authorities do not keep those awaiting trial in separate cellblocks from the convicted violent offenders.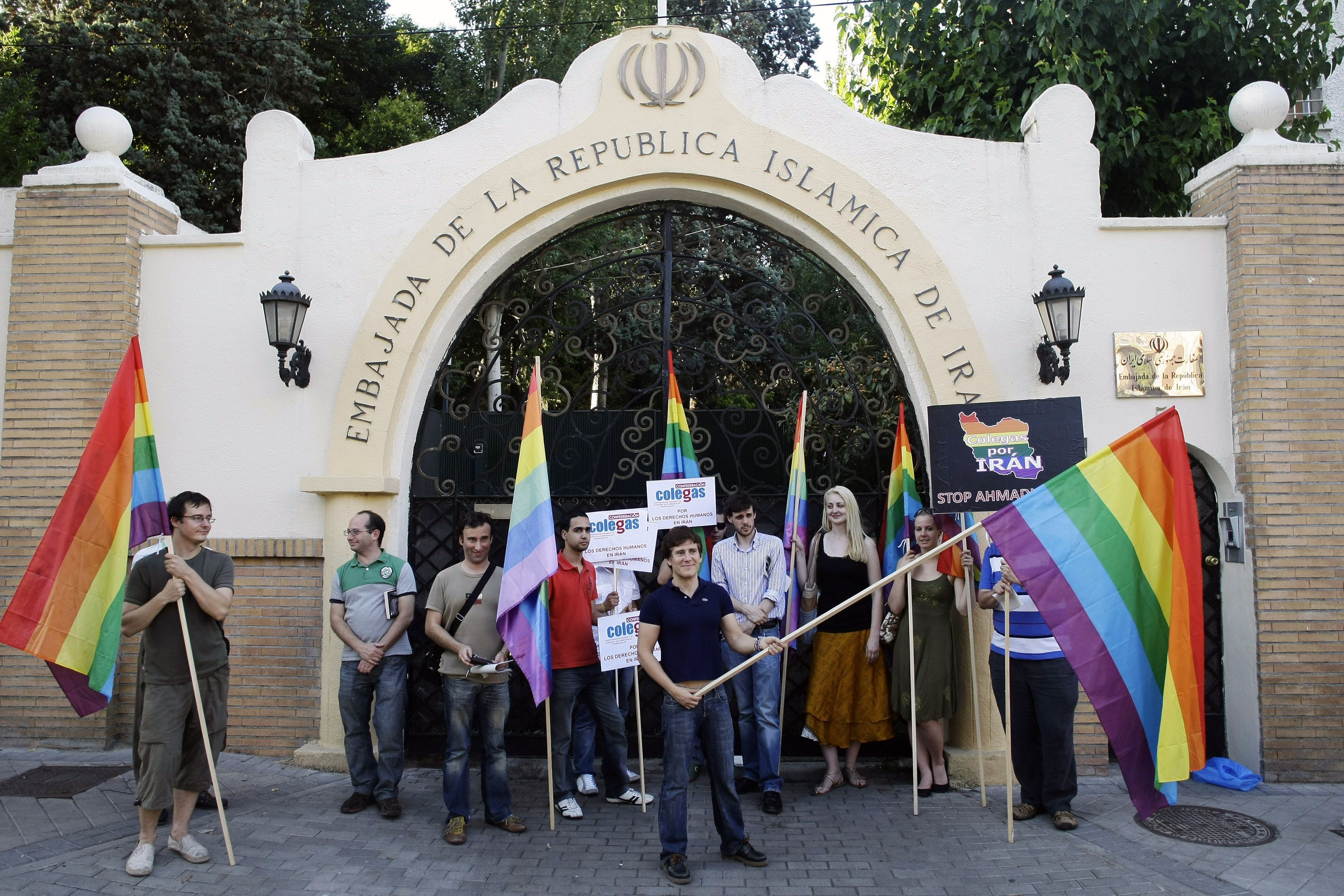 A month before her death in early 2018, Asma Jahangir, the former UN Special Rapporteur on Freedom of Religion or Belief, helped to draft the UN Human Rights report on Iran, which said: "A worrying picture is developing in the human rights situation in the Islamic Republic of Iran. Despite assurances from the Government, improvements are not forthcoming or are being implemented slowly and piecemeal.
"Reports reconfirm a worrying picture of violations of due process and the right to a fair trial; arbitrary arrests and detentions; continuing executions, including juvenile offenders," the report warned. "New restrictions placed upon freedom of expression, association and peaceful assembly and access to information; conditions of detention; the denial of adequate medical care; torture and other ill-treatment in detention, in particular to coerce confessions; and discrimination against women; religious and ethnic minorities, and lesbian, gay, bisexual, and transgender individuals."
The Islamic Republic authorities routinely put political dissidents, social activists, and others awaiting trial in the same areas as the general prison population or in the same cell blocks as people convicted of violent crimes.
Several political prisoners and human rights activists have died in Iranian prisons under suspicious circumstances in recent years.
In January 2018, the security police arrested Alireza Shir Mohammadi, a 21-year-old man from Tehran, on charges of "blasphemy" and "insulting the leadership of the Islamic Republic." He met a violent death in prison in June of that year.
A statement by the Greater Tehran Central Penitentiary (also known as Fashafoyeh Prison), said: "Mr. Shir Mohammadi was stabbed to death on June 10 by two inmates who were serving time for first-degree murder and drug trafficking."
Shir Mohammadi had gone on a hunger strike in March, protesting "lack of security and inhumane conditions" at Fashafoyeh Prison.
Another political prisoner Vahid Sayadi Nasiri, who had gone on a hunger strike in October 2018 to protest "the inhumane conditions in Qom prison," died in December of that year. The authorities had arrested Mr. Sayadi, a human rights activist and famous blogger, on the charge of "insulting Islamic Sanctities."
---
[
Translated from Persian
by Fardine Hamidi]
---