---
---
The Islamic Republic of Iran has accused the British Broadcasting Corporation (BBC) of trying to overthrow its regime in a May 26 response to a United Nations (UN) complaint filed on behalf of several BBC Persian journalists. The reporters alleged they were attacked, harassed and threatened by Iranian officials solely for working at the broadcaster.
BBC Appeals to UN Over "Collective Punishment" of Its Journalists by Iran
In its complaint — published on Aug. 9 — the UN expressed "grave concern" about  information it had received "concerning attacks, harassment, asset freezing, and serious threats made against staff members of the BBC News Persian Service and their families by authorities of the Islamic Republic of Iran." The UN warned that such incidents could create a "chilling effect" on the work of other journalists in the country and could deter them from reporting on issues of public interest.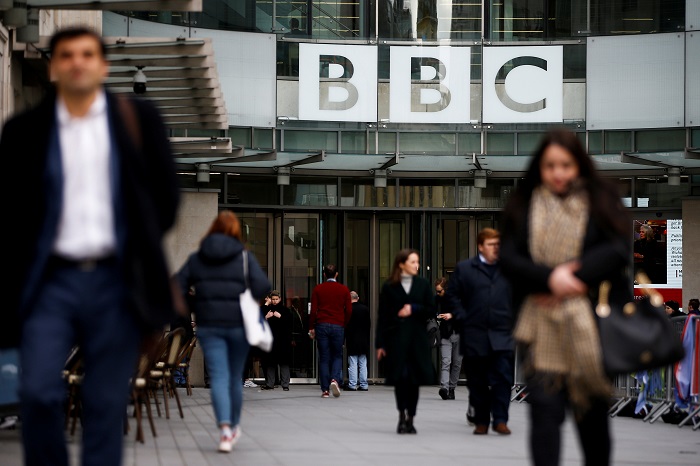 The UN added that an increase in allegations of poor treatment coincided with political developments in Iran such as the country's nationwide protests and instances of brutal crackdowns on protestors by security forces which followed. However these incidents had typically subsided following public condemnation by UN experts in their reports to the UN Human Rights Council and the UN General Assembly.
The complaint was written and signed by four UN experts, including the UN's Special Rapporteur on the situation of human rights in the Islamic Republic of Iran, Javaid Rehman.
Responding to the complaint, Tehran called the allegations false, and said the network had received funding from the British government "with the purpose of transforming" and engaging in the "soft overthrow of the Islamic Republic of Iran."
The response said this was done by:
Instigating tensions between ethnic and religious minorities;
"Fanning the flames of internal riots and terrorization";
Creating a foundation to erode public trust in government;
Weakening religious beliefs; and
Inciting the current economic crisis in the country.
More than 150 BBC Persian journalists have had their assets frozen since 2017, though some have now been removed from the freeze list, according to the complaint. The UN has asked the Iranian government to provide further information about the allegations, as well as information about "the legal and factual basis" for purported interrogations of the families of journalists working abroad. The letter also noted that female journalists had been disproportionately affected.
The Iranian government has yet to respond to five previous communications relating to the treatment of BBC journalists.
"Iran's aggressive, defensive response to the UN experts provides a revealing insight into how it considers independent journalism: a threat to its power, which must be silenced," Caoilfhionn Gallagher and Jennifer Robinson, lawyers for the BBC World Service, said in an Aug. 9 BBC press release. "Iran's words confirm the accuracy and urgency of the grave concerns raised by the UN. The international community must now hold Iran to account and take steps to ensure that our brave clients from BBC News Persian are no longer targeted and harassed simply for doing their jobs — simply for being journalists."
The UN's decision to raise a complaint against Iranian authorities is unusual for the human rights watchdog, which historically has preferred not to intervene over allegations of human rights violations in Iran. The rights body has become more vocal in recent months, with the publication of increasingly critical reports about the state of human rights in the country.
Iran is the third poorest performing country of the world in terms of press freedom, ranking 178th out of 180 states, according to the Reporters Without Borders World Press Freedom Index. At least 1,000 journalists and citizen-journalists have been arrested, detained, killed, disappeared or executed by Iran's regime since 1979.
In its annual report for 2021, Amnesty International said journalists were at heightened risk of execution.
Jamshid Sharmahd — a German-Iranian journalist and software engineer at risk of execution — was arrested by Iranian officials in Dubai in 2020 and taken to Iran. Sharmahd was charged with espionage, and accused of being involved in a 2008 attack on a mosque in Shiraz which killed 14 people and injured 200 others. His family has always denied the allegations.
Ruhollah Zam — an Iranian journalist and activist — was sentenced to death by hanging on Dec. 12, 2020, for "spreading corruption on earth" and spying for Israel and France. Zam often published videos of protests in Iran as well as articles about government corruption allegations, which he aired on his news channel AmadNews. The channel had more than one million followers.
Journalist and gender equality campaigner Masih Alinejad said her Instagram account had been blocked on July 17, after she published a video criticizing the Iranian government on the social media platform. Moderators for Instagram told BBC Persian in May that they had been offered thousands of dollars by Iranian officials to block anti-regime activists on the site. Alinejad was specifically named by Iranian officials as a target, according to the BBC report.
Kayhan London — a Persian-language media outlet which publishes content about the Islamic Republic and its leaders — has had its Instagram account repeatedly blocked. Kayhan London journalists say the incidents could be linked to efforts by the regime to counter reports which are critical of its behavior.
Instagram Blocks Kayhan London Account, Enforcing the Islamic Republic's 'Protection Scheme' Outside Iran
EDITORIAL: Does Reporting On Events in Iran Violate Instagram Rules?
---
Similar Articles to This Post