---
Revolutionary Tribunals in Iran have handed down lengthy jail sentences to dozens of reporters working with Majzooban-e Noor (www.majzooban.org), an independent news website for the Nematollahi Gonabadi Sufi Order, according to Reporters Without Borders (RWB), a non-profit, non-governmental organization based in Paris.
The website's editor, Kasra Nouri, and a contributing reporter, Mohammad Sharif Moghaddam, have been sentenced to 12 years in prison by the court. Mostafa Abdi, one of the managers of Majzooban-e Noor, has been jailed for 26 years. Two other managers, Saleheddin Moradi and Reza Entezari, and contributing reporter Sina Entezari have each been given a seven-year jail sentence.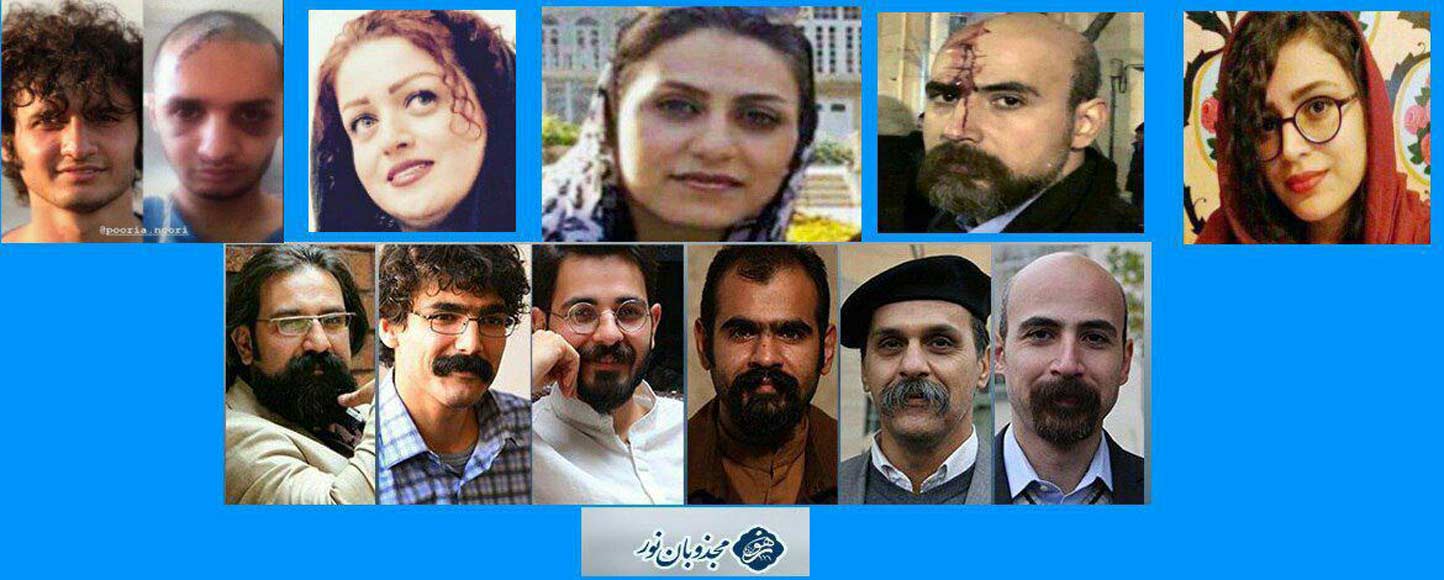 The courts have also sentenced each defendant to 74 lashes, prohibited them from publishing any material on social media for two years, and banned them from leaving the country for two years.
Three other reporters who were working with the website — Avisha Jalaleddin, Shima Entesari and Sepideh Moradi — had previously been found guilty of "plotting against the Islamic Republic" by Branch 26 of Tehran's Revolutionary Court and sentenced to five years in jail. They are currently serving their sentences in Gharacheck women prison in Varamin, 59 kilometers south of Tehran.
Reza Moini, the head of RWB's Iran-Afghanistan section said: "These convictions were not the result of a judicial process. They were retaliation against independent and open source information outlets. Since the nationwide unrest in December 2017, the regime in Tehran has been cracking down on independent news outlets. We call on Mr. Javaid Rehman, the United Nations Special Rapporteur on human rights in Iran, to investigate the unjustified imprisonment and cruel treatment of Iranian journalists. The Islamic Republic must fulfill its commitments to UN human rights treaties."
"The authorities arrested these individuals in the early morning hours of February 20. Security forces and plainclothes Basijis had severely beaten them," the RWB said.
---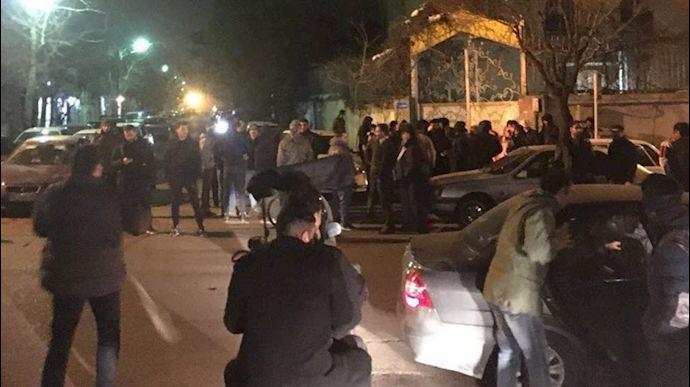 ---
The report added that police and security forces had held and tortured the reporters and journalists in cell block 209 at Tehran's Evin prison. According to the RWB, the defendants in all of these trials had neither been represented by a lawyer nor been present in the courtrooms at the time of the sentencing. The RWB has condemned the arrest, trial, conviction, and imprisonment of the journalists.
The authorities have arrested 400 Gonabadi Dervishes since February. The conditions in the Gharacheck women's prison are appalling. Most male dervishes have been transferred to the Greater Tehran Central Prison (Fashafiyeh), also known as Hassanabad prison.
The Nematollahi Gonabadi Sufi order is a spiritual and not a political group. Gonabadi Dervishes do not promote an anti-establishment doctrine or ideology.  They, however, live in dangerous times. The authorities have accused some dervishes of "political extremism."
---
Translated from Persian by Fardine Hamidi
---