---
By Reza Raein
[Reza Raein is an Iranian-American businessman based in New York. He contributed this piece to Kayhan Life.]
---
Dr. Rebecca "Nora" Bet-Alkhas Irani, the first female Assyrian physician in Iran and one of the first Iranian-educated doctors to complete their training and residency in the West, passed away peacefully on November 3 in New York. She was 88.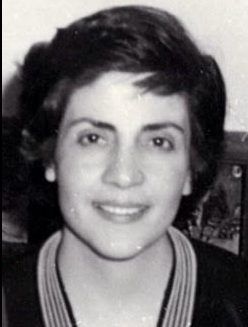 The generation that Dr. Bet-Alkhas Irani belonged to — which included her late husband Dr. Wilson Bet-Mansour — brought the latest medical practices and technologies back to Iran and transformed medicine in the country. They were at the forefront of the Pahlavi dynasty's efforts to modernize Iran's medical system and healthcare infrastructure in the 1960s and 1970s.
Dr. Bet-Alkhas Irani was a staunch advocate of women's rights, as well as a devoted mother and wife. Living and working in the Iran of the 1940's and 1950's, she firmly believed in the rights of women to choose their professional path, as well as in the importance of the family. She led by example in Iran and later in the United States, where she emigrated after the Iranian Revolution.
Dr. Bet-Alkhas Irani was born in August 1933 in Urmia, Azerbaijan, a province in northwestern Iran. Her mother, Luba David, was originally from Berdyansk, in what is now Ukraine, and a couturier to the court of Iran. Her father, Elisha Bet-Alkhas Irani, was a businessman.
'Dr. Nora' (as she was commonly known) had one older brother, Michael, and two younger brothers, John and Joseph. Following the Soviet occupation of Azerbaijan in 1941, Dr. Nora and her family escaped from Urmia and moved to Tehran via Hamadan. She graduated from Anoushirvan Dadgar, a women-only high school in Tehran, and set her sights on enrolling in the medical school at Tehran University, which had a highly competitive national university entrance exam, the "concours."
Dr. Nora's father had no intention of allowing her to take this exam or attend university, as he believed a woman's place in society to be that of wife and mother. Yet Dr. Nora would not allow her father to dictate her life or derail her ambitions. In secret and in defiance of her father, she studied for and took the highly competitive university entrance exam. She ranked in the top 10 out of the thousands of students who took the exam, which qualified her to enroll in medical school.
At the Tehran University Faculty of Medicine, Dr. Bet-Alkhas Irani was one of only a handful of women studying medicine in the Iran of the early 1950's, when women rarely studied beyond primary school. After graduating in 1956, she went to the United States for her internship and her residency in pediatrics.
Dr. Bet-Alkhas Irani married Dr. Wilson Bet-Mansour in Chicago, where she was training as an intern. An Assyrian-Iranian physician, he would go on to become a political figure and a member of the Iranian parliament, championing the cause of the Assyrian Christian community across the Middle East.
After her marriage, Dr. Nora moved to New York City for her residency in pediatrics at Booth Memorial Hospital, now New York Presbyterian Queens, while her husband was completing his residency in gynecology and surgery at New York University-Bellevue.
Together, they returned to Iran in 1960 where they set up their private practice as well as working at Pars Hospital, the most prestigious hospital in Iran at the time. Dr. Bet-Alkhas Irani also actively advised Iran's Ministry of Health on pediatric healthcare infrastructure.
Dr. Nora and her husband and peers founded the Jam Hospital in Tehran in 1968 with the aim of creating a modern medical facility in Iran and the Middle East devoted to patient care. To this day, Jam Hospital is still one of the best hospitals in the Middle East.
The demands of motherhood led to Dr. Nora's decision to withdraw from her partnership in the Jam hospital after a couple years and focus on raising her young children and developing her flourishing private pediatric practice.
Her devotion to her patients was legendary, and unusual in the medical profession then, let alone now. She would spend so much time with patients that the waiting room of her practice would be busy well into the evening.
As a result, Dr. Bet-Alkhas Irani's patients were devoted to her, and one of them later saved the life of her husband, Dr. Bet-Mansour.
Dr. Bet-Mansour, who passed away in 2019, was a prominent political personality in pre-revolutionary Iran and the Representative of the Assyrian community in Parliament. He was also the founder and first secretary general of the Assyrian Universal Alliance.
After the 1979 Revolution, Dr. Bet-Mansour was imprisoned by the revolutionary government because of his political activities. Unbeknownst to Dr. Nora, the father of several of her patients was a close advisor to Ayatollah Ruhollah Khomeini. This man saved her husband's life.
Dr. Nora continued her private medical practice in post-revolutionary Iran for several years, after which she moved to the United States to be with her family. There, she lectured and consulted on pediatrics.
Dr. Nora is survived by her daughter Eunice, her son Raman, her two grandchildren Sabrina and Ayrton, and her brother John.
---