---
By Kayhan Life Staff
---
Dariush Pirnia, a prominent Iranian journalist and former diplomat during the Pahlavi era, died in Washington DC earlier this week, aged 82.
Mr. Pirnia was born on Dec. 23, 1937, in Tehran. His parents were Davoud Pirnia and Akhtar Gharagozlou, and his paternal grandfather, Mirza Hassan Khan Moshirodoleh, was a descendent of the Pirnia branch of the family tree.
His childhood was shaped by his family's aristocratic heritage and profound spiritualism.
Pirnia attended Ghaem Magham and Shahpour elementary schools and got his diploma in literature from Abu Ali Sina Highschool in Tehran.
Encouraged by his father, an ardent lover of classical and spiritual Iranian literature and music, Pirnia took private lessons with prominent authors, scholars, and literary figures of the time, including Mohammad Parvin Gonabadi, Nezam Vafa, Mirza Hadi Khan Momayezi, and Saeed Goudarznia.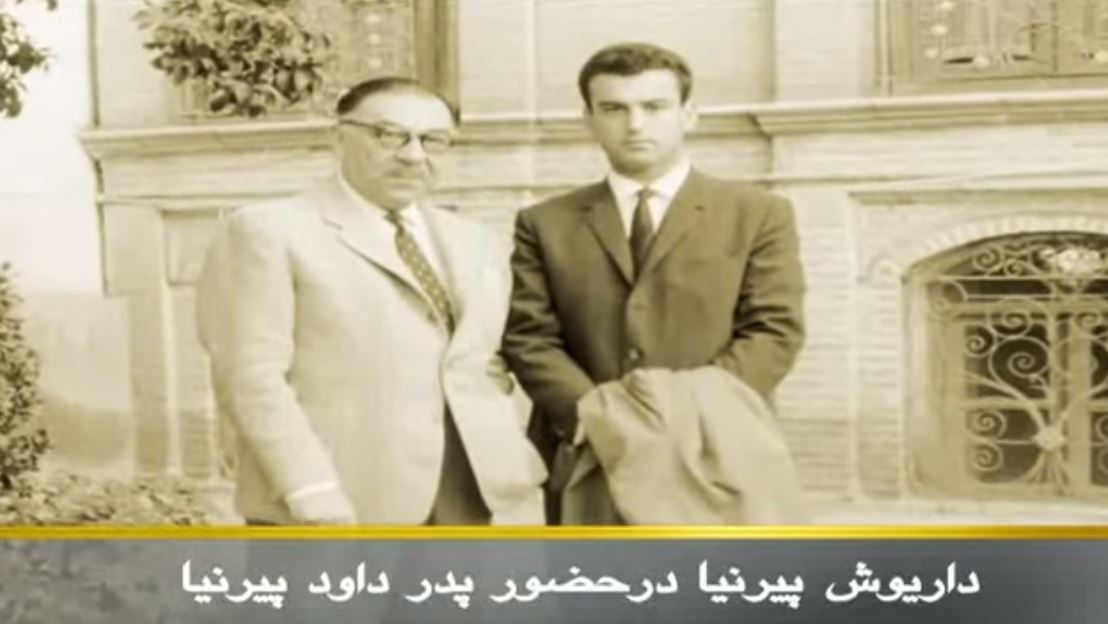 After graduating from high school, Dariush joined the community of Iranian journalists. His first job as a professional writer was with the Tehran Post newspaper. Shortly after, he was hired by the daily Ettelaat. Dariush became a senior member of the editorial team at the newspaper's children (Ettelaat-e Koudakan) and youth (Ettelaat-e Javan) magazines.
Pirnia pursued his higher education in mass communication, political science, and American Studies at the Ludwig Maximilian University (LMU) in Munich, Germany. His doctoral thesis, titled "The Political Function of Mass Communication in the Middle Eastern Countries," is recognized as a significant piece of scientific research.
Through an LMU sponsorship, Pirnia was invited to teach broadcast journalism at The Friedrich- Ebert- Stiftung (FES), one of Germany's oldest political foundations with a rich tradition in social democracy dating back to its foundation in 1925. He also supervised training courses for journalists from developing countries.
Dariush was the Kayhan newspaper's representative in Germany. While still in university, he worked as a professional news and documentary film producer for Bavarian TV (Bayerischer Rundfunk) and the First TV (Das Erste.) Dariush produced 389 short and full-length news and educational documentaries. The last film he produced for the Bavarian TV was titled "Atash-e Zartosht va Shahanshahi dar Iran" (Zoroaster's Fire and Monarchy in Iran).
Pirnia also completed a four-year study at the German Film and TV Institute.
His long career with Kayhan started after he returned to Iran in 1966. Pirnia founded the Kayhan National Film Organization. He produced a series of documentaries on local municipalities and city councils around the country. The project's purpose was to identify best practices and make improvements in city administrative offices across the country. He was appointed the education department director for the union of city municipalities in Iran, which trained some 2,000 financial experts, administrators, managers, and city workers.
After passing a countrywide civil service exam, Pirnia became a member of the Iranian Foreign Ministry's diplomatic core, working in its press and public relations department.
In 1970, Pirnia was appointed cultural attaché at the Iranian Embassy in London.
After returning to Iran in 1974, Pirnia was appointed by the Foreign Ministry as an advisor in international relations to the Imperial Social Services Organization. He was a vital member of the organization's Selseleh project, in the Aleshtar, the western province of Lorestan. Besides his government job, Pirnia was also the managing editor of Behrouz and Mardomyar magazines. 
As part of his involvement in the Selseleh project, he wrote several books on health, literacy, and social issues. They included "Primary Issues in Health," "Health Plans," "Teaching Tools," "Health and its Relations to Social Development," "Basic Guidance for Social Workers," and a 12-volume anthology of "Lorestan Folklore Stories."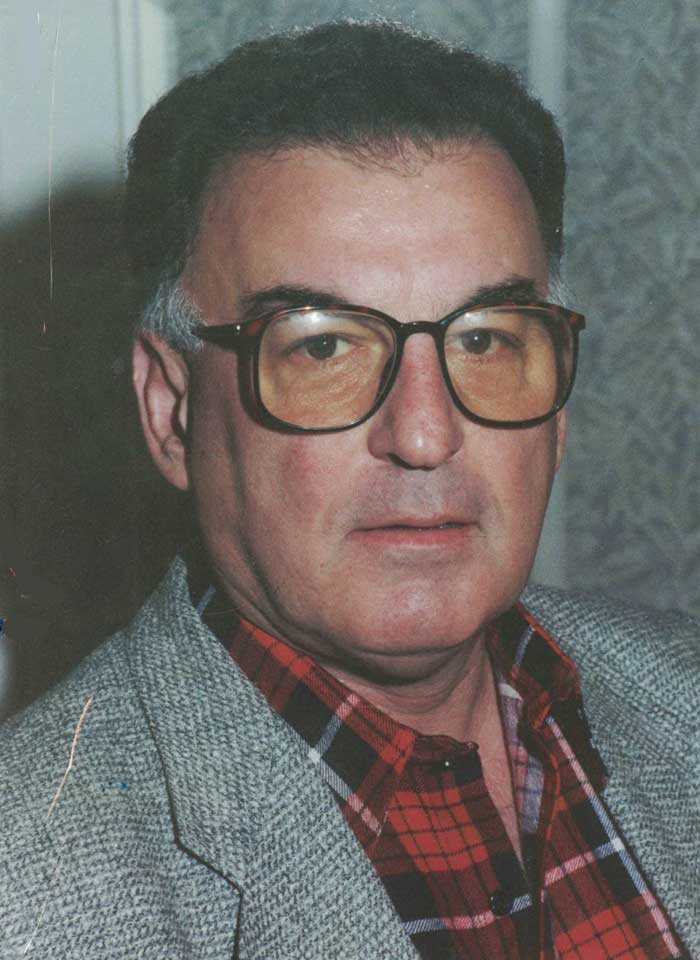 Pirnia also taught print and broadcast journalism and public administration at the Faculty of Communication Science, College of Film and TV, College of Tourism, and the Industrial School of Farah Pahlavi.
Pirnia was appointed the First Secretary at the Iranian Embassy in Washington DC In May 1978. His last post at the mission in Washington was the Deputy Minister-Counsellor for cultural affairs.
He published many books and articles in Farsi, German and English. They included "From Shah Nematollah Vali to Javad Nourbakhsh," "John F. Kennedy, a Senator and American President," "Mass Communication Planning for the Third World Countries," "The Educational Function of Mass Communication in The Middle East," "The City of Masjed Soleyman," "The City of Kashan," "The City of Khorramshahr," "The City of Abadan," "The role of Urban Managers in Local Government," "Using Human Resources," "In the Iranian City Council," "Syndicalism in Iran," "Public Relations in Mass Communication," "England and the Common Market," and several articles on "Golhaye Javidan" (Immortal Flowers) in the Encyclopedia Iranica.
After leaving the Foreign Ministry in 1979, Pirnia and his daughter Ziba and several other lawyers founded a translation agency in Washington DC.
Dariush and his wife Mansoureh Pirnia, Kayhan's special royal correspondent, founded MehrIran Publishing Company in 1990. The company has published many titles, including "Travel Log of Shahbanu Farah Pahlavi," "Pioneering Women of Iran," "Gouya Travel Log: Memoirs of Empress Farah Pahlavi," "Ardeshir Zahedi, the Offspring of Storm," "Lady Minister: Farokhrou Parsay, Daughter of Freedom, a Biography and Memoir," "The Real Image of Empress Farah" and "Daughters of Iran, Pioneering Women of the World."
The company also published "Shahnameh Pahlavi" in 2012, and "Kayhan; From nothing to the Entire Universe" written by Mrs. Pirnia in 2009; the book tells the story of Kayhan Publishing through the memoirs of its founder, Dr. Mostafa Mesbahzadeh.
On an invitation from the Rosetta Stone, an American education company, Dariush and Mansoureh Pirnia completed a two-volume Farsi educational language tool in 2005.
Dariush continued making short and feature-length documentary films for Pirnia Productions, the audiovisual wing of MehrIran Publishing. They included "Kashan" (20 minutes long), "Yahova" (15 min), and six biographical films using still photographs, each between 60 minutes and three hours long.
Dariush founded "Immortal Flower Treasury; Davoud Pirnia's Cultural Heritage" in Maryland in 2008. Through the efforts of Dariush, Mansoureh, and their son Daria, Iranians all over the globe can easily access Davoud Pirnia's immeasurable contributions to the Iranian poetry, music, culture, and spiritual life.
Dariush Pirnia and Mansoureh Izadi were married in September 1964.
Dariush Pirnia is survived by his wife Mansoureh, son Daria, daughter Ziba, and two grandchildren Ariyan and Amir Raein-Shahbazi.
---