---
By Peyvand Samavati
---
Tahirih Danesh, the executive director of the London-based charity Persia Educational Foundation, was the guest speaker at the Ferdowsi Education Institute's monthly talk earlier this month.
The Persia Educational Foundation, established in 1997, is a non-governmental UK-registered charity. Its mission is to promote education and advancement of Persian-speaking communities worldwide.
Danesh began her speech by explaining the foundation's goals and its most recent projects. According to Danesh, one of the main objectives of the foundation is to help Iranian families, who have recently arrived in the UK to understand various aspects of the British school system so they can make informed decisions about their children's education.
Danesh said the foundation held seminars primarily for women because they had limited opportunities to integrate into their new environment. Men had to adapt quickly to their new surroundings to find jobs and support their families. They learned English and became familiar with British culture at a faster pace than their wives, because they had to interact with people every day. Children adapted to their new homes much faster than their parents, mainly because they went to school and grew up in the UK. In most cases, English ultimately became the principal language of many immigrants' children.
"Many women in the Iranian immigrant community take care of their families which limits their interactions with their new surroundings. They cannot integrate into society quickly," Danesh explained. "That is why the foundation's primary goal is to help these women assimilate into British society. Many of them ultimately find work, excel in their jobs, and become financially independent. It is, therefore, imperative for new immigrants not to isolate themselves within the Iranian community but to assimilate into their new environment. The new generation of Iranian immigrants understand this important issue and embrace their new home and its culture."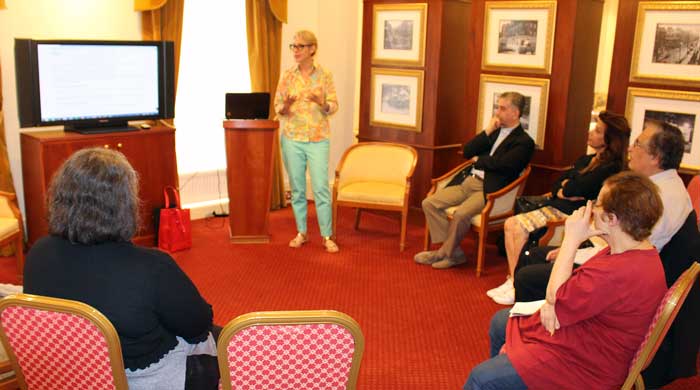 Danesh noted: "The number of young Iranian refugees who actively look for work has significantly decreased because many of them take advantage of the state aid available to immigrants. That is one of the main reasons that many Western countries, including Britain, have tightened their immigration laws. However, the UK has relaxed its immigration law regarding people who make large financial investments in the country. Previously investors could get 'leave to remain' permission in the UK by investing £250,000, but that figure has dropped in recent years."
According to Danesh, starting in November, the Persia Educational Foundation will hold several seminars and workshops, as a free public service, for women in Iranian communities in the London boroughs of Barnet, Westminster, and Ealing. The foundation will provide more information about these workshops in the next two months.
"Families will be busy with work, and their children start school in September and October, so we plan to launch the program in the first week of November," Danesh said.
For more information on the workshops and other events, readers can visit the foundation's website, https://www.persia.education/.
The Ferdowsi Education Institute which hosted the talk by Danesh was founded more than 30 years ago in London with the help of the Iranian Society. It offers classes for elementary up to A-Level students. Besides classes in Farsi, the institute also teaches painting, calligraphy, theater, dance, and music.
---
[
Translated from Persian
by Fardine Hamidi]
---