---
By Firouzeh Ramezanzadeh
---
One in every three Iranians receives treatment for drug addiction, according to Hamidreza Sarami, the managing director of the Research and Education Department of the Iran Drug Control Headquarters. There are almost daily reports in the Iranian press about the alarming rate of drug use, the arrest of addicts and the execution of smugglers in the country.
Various government agencies have published contradictory reports on the number of drug addicts in Iran. According to Iran's Welfare Organization, there are two million addicts in the country. However, Iran Drug Control Headquarters puts the number at four million.
Easy access to a wide range of controlled substances at a relatively low cost has contributed to rampant drug use among Iranian youth.
Parviz Afshar, the spokesman for the Drug Control Headquarters, said: "The four million figure includes people who have tried a controlled substance only once in their lives. However, nearly 2.9 million people are habitual drug users."
Ali Hashemi, the former secretary-general of the Drug Control Headquarters (during President Mohammad Khatami's second term 2001-2015), recently said: "At least 15 to 20 million families face this problem. We can't hide the truth. More than 100 people become addicted to drugs every day."
Ali Moayyedi, the chief of the Anti-Narcotic Police of NAJA (the Law Enforcement Forces of The Islamic Republic of Iran), said in 2013 that his officers arrested more than 30 addicts and drug dealers a day.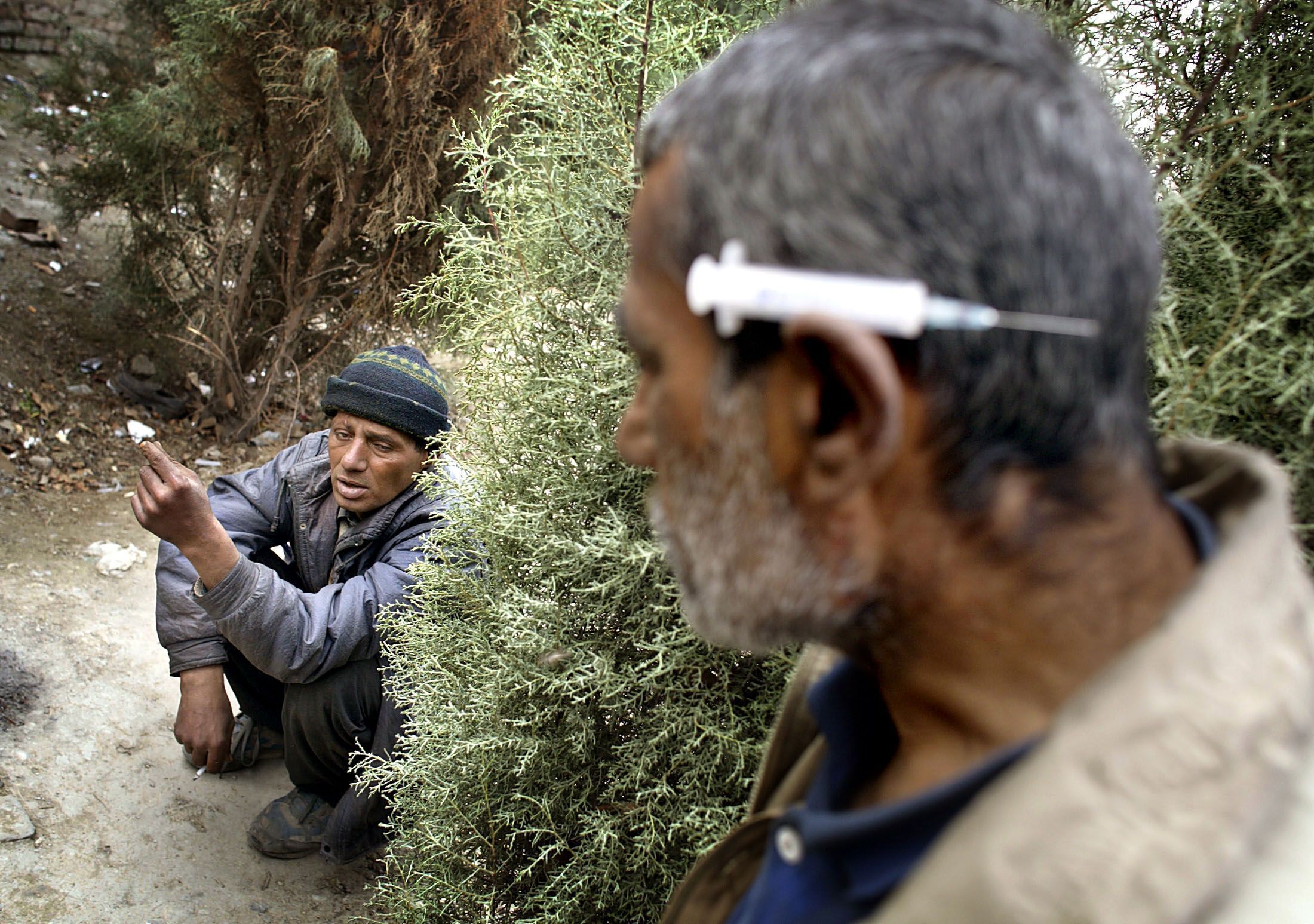 In a report to the Majlis (Iranian Parliament) in 2013, Interior Minister Abdolreza Rahmani Fazil said: "Police discovers 105 tons of narcotics every day in the country, mostly for domestic use."
It is abundantly clear that the regime's efforts to halt the flow of narcotics into the country and to curb addiction have failed. Rampant drug addiction has led to the establishment of drug rehabilitation centers around the country.
There are more than 700 drug treatment centers in Mashhad, the capital of the northeastern province of Khorasan Razavi, according to Mohammad Reza Darabi, the president of Mashhad University's School of Medicine. There are currently 7,000 drug rehabilitation and treatment centers in Iran.
There are no definitive data on the success rate of these treatment centers. Dr. Reza Niaz, an anesthesiologist, and a drug treatment researcher told Kayhan Life: "For $24 a month, an addict can register at any one of these treatment centers under a fake name and receive between 40 and 120 milligrams of methadone a day."
Dr. Niaz explained: "Methadone doesn't help those who use methamphetamine or marijuana to kick their habits. The addicts usually take methadone in addition to using methamphetamine or cannabis. These treatment centers make the same mistake repeatedly. It is next to impossible for a young person who uses various drugs to stop his or her addiction."
Dr. Niaz added: "Methadone is used to treat an addiction to heroin or narcotic painkillers. It is not, however, used to curb addiction to opium. It is three times stronger than opium. Methadone is habit-forming. It is not a treatment. People who try to stop taking methadone exhibit the same withdrawal symptoms as those who come off methamphetamine and morphine. Addicts who use methadone to kick their opium habit experience many side effects including fatty liver, Impotence, and depression."
Dr. Niaz noted: "Medication cannot cure addiction. Many factors contribute to drug addiction and substance abuse, including but not limited to childhood traumas, family problems, chronic illness, low self-esteem, psychological disorders, mental health issues, emotional stress, unemployment, divorce, anxiety and lack of education or social skills."
"Unfortunately, medicinal cannabis is readily available to almost anyone. Marijuana brands with varying degrees of potency, with names such as the Royal Queen, DNA and Nirvana, are trendy among young people," Dr. Niaz said. "Using cannabis oil [an infused formula which delivers close to 6.25 milligram of Tetrahydrocannabinol (THC) per serving] is very trendy in Iran. Opium, on the other hand, is popular with older people. Cannabis is now legal in many U.S. states which makes people think that it is not a habit-forming drug."
Dr. Niaz warned: "Cannabis oil is much more potent than regular marijuana leaves, which contain less than eight percent of THC. Young people think that it is harmless and not addictive. There are numerous side effects associated with the prolonged use of cannabis oil, including acute anxiety, low blood pressure, loss of appetite and numbness."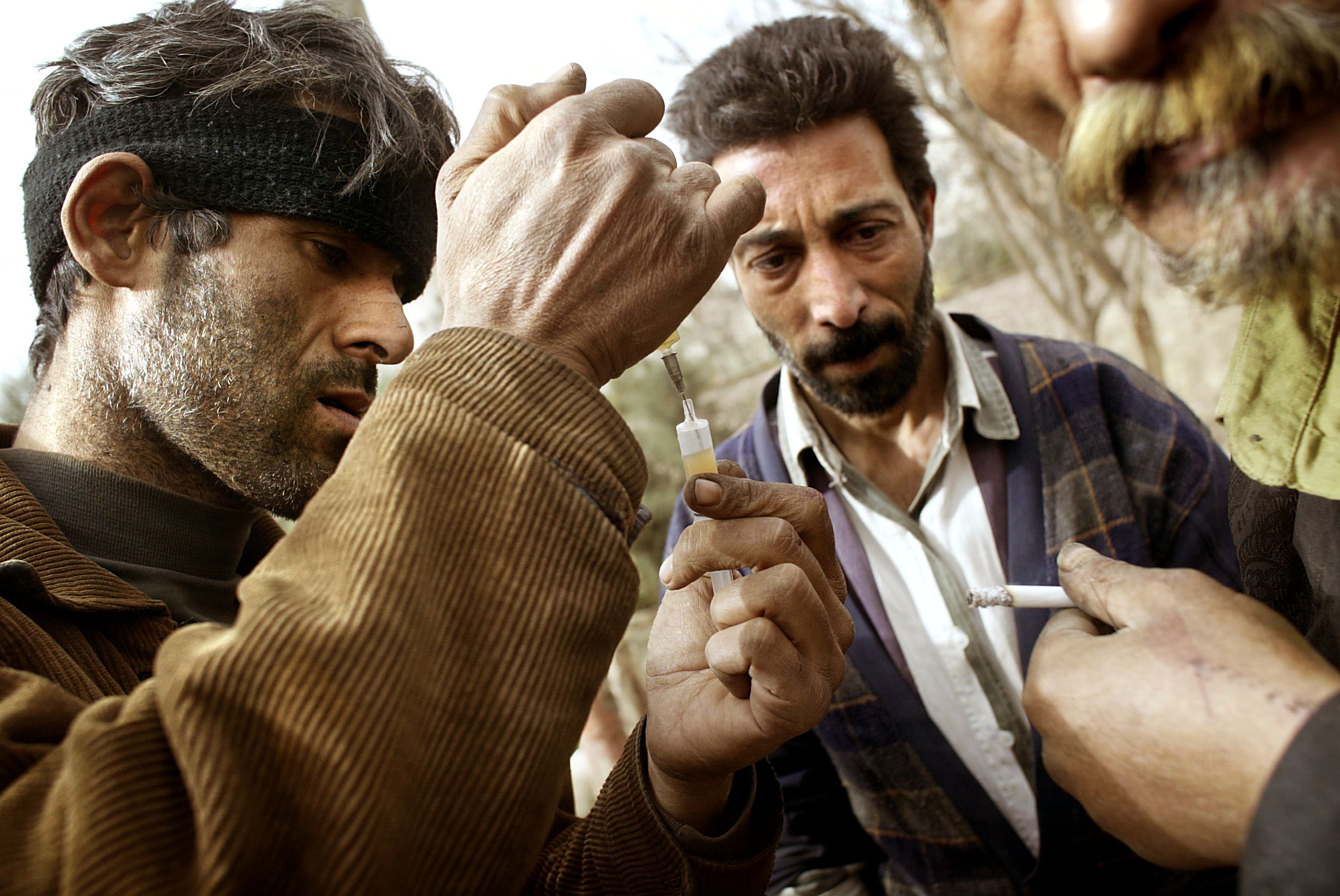 He added: "These symptoms persist between eight to ten years in some cases, and are worse in people with type O blood group. I've seen over 300 instances of neurological and brain damage among people who inhale cannabis oil. Many young people in their 20s experience loss of memory and severe panic attacks. Some end up in the hospital with heart problems and other health issues."
One gram of Methamphetamine sells for nearly $24. A box of 10 of tramadol (an addictive opioid pain medication) costs around $2. Methadone 5, 20 and 40 milligram (used to taper opioid dependency) sell for $.24, $.71 and $2 a pill, respectively. A 300- milliliter bottle of laudanum (tincture of opium) sells for $1.60. One serving of cannabis oil cost $6. One gram of opium sells for $.83.
---
Translated from Persian by Fardine Hamidi
---