---
---
Iran's Supreme Council of the Cultural Revolution is reviewing a proposal to recognize and include the birthday of Prophet Zoroaster (March 26) in the country's official calendar, Minister of Culture and Islamic Guidance Abbas Salehi has said.
Mr. Salehi made those comments following a meeting with Afshin Namiranian, the director of the Tehran Zoroastrian Association.
"Iran is a multi-ethnic and multi-faith nation," Salehi was quoted as saying by the semi-official Fars news agency on October 15. "Iran respects all monotheistic religions. Zoroastrianism occupies a special place in our culture because it was founded in Iran."
"The [Ministry's] public and cultural program advisory committee has already ratified the proposal and sent it to the Supreme Council of the Cultural Revolution for final review," Salahi explained. "The country's official calendar includes many national days already, making it difficult to add any new ones. From all the proposals in front of the advisory committee, it has approved the birthday of Zoroaster to be included in the country's official calendar, which shows there is a will to safeguard and honor the cultural significance of various religious beliefs."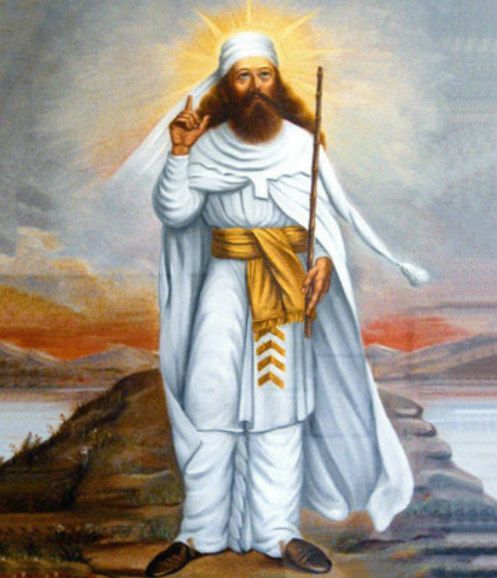 Speaking about the Avesta, the collection of Zoroastrianism's religious texts, Salehi noted: "The [ministry's] publications advisory committee has made sure that the sacred beliefs and faith leaders of all monotheistic religions are not in any way disrespected."
"Iran's official calendar already includes many significant dates such as Nowruz [March 21, the Iranian new year], Shabe Yalda [December 22, the longest night of the year]," Salehi pointed out. "It is important that we observe and celebrate all events that are integral parts of our cultural heritage."
Afshin Namiranian, the director of Tehran Zoroastrian Association, said: "Many Iranians would like to take part in Zoroastrian celebrations. However, we do not have the means and resources to organize these events on a large scale. We need help from institutions such as the city council to hold these festivals."
"Hopefully, the country's official calendar and school textbooks will recognize and highlight our ancient traditions and customs," Mr. Namiranian added. "Our association is trying to open a Zoroastrian museum and art and culture institution."
Khordad Sal is the birthday of the Prophet Zoroaster, which falls on March 26. Known as the Greater Nowruz (6th of Farvardin in the Persian calendar), it marks one of the most significant dates in the Zoroastrian calendar.
---
[
Translated from Persian
by Fardine Hamidi]
---