---
By Kayhan Life Staff
---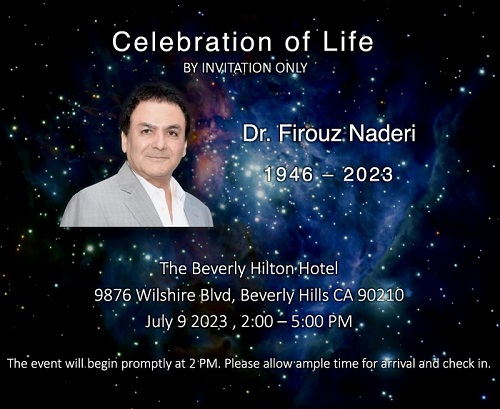 Dr. Firouz Naderi, the Iranian-American scientist and former NASA Jet Propulsion Laboratory executive who passed away earlier this year, was remembered in a memorial ceremony at the Beverly Hilton in Beverly Hills on July 9. An invitation-only intimate gathering, it was hosted by Nazanin Boniadi, the actor, activist and Amnesty International UK ambassador.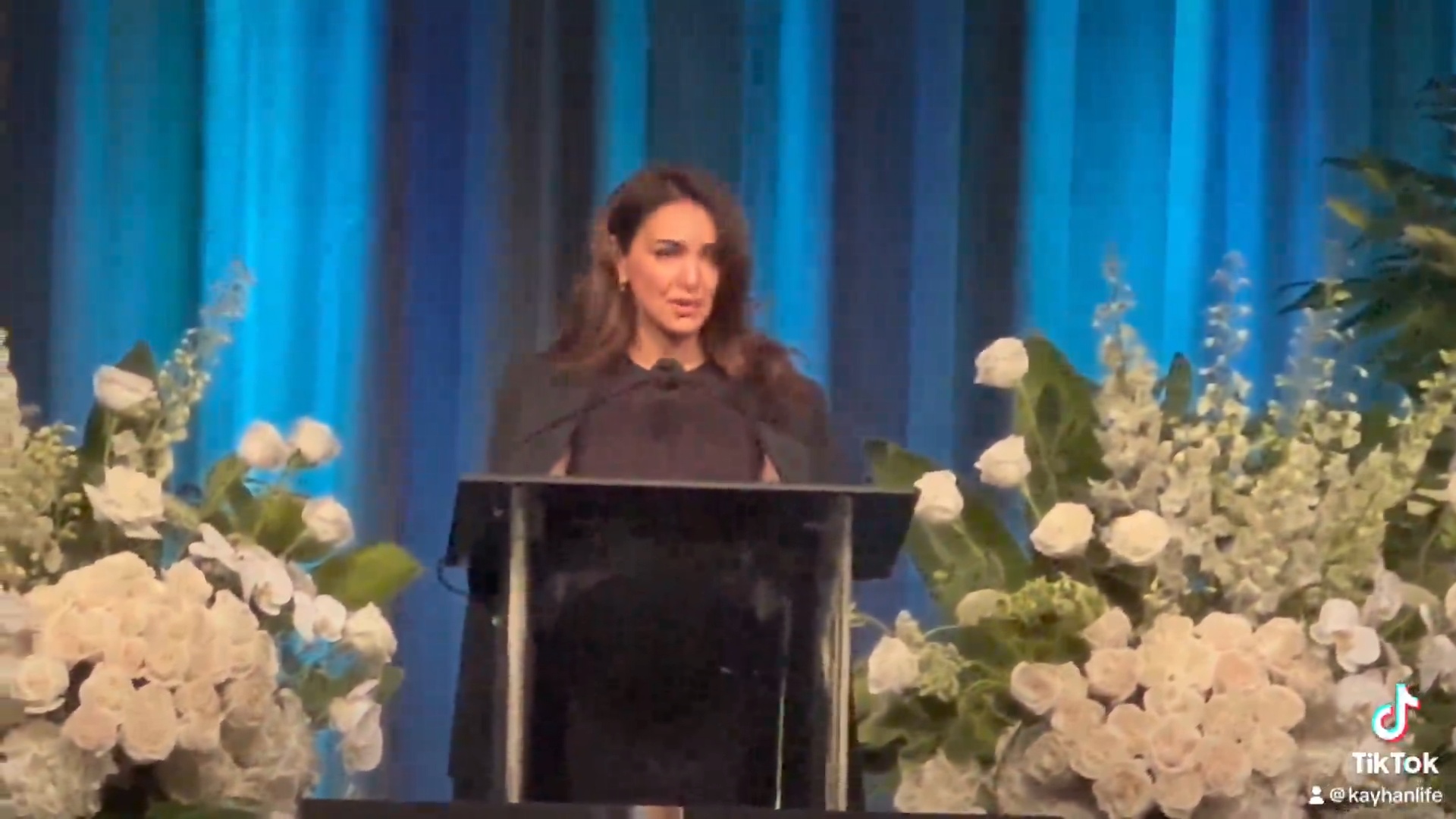 The event was organized by Dr. Naderi's family members, and Dr. Kamak Ebadi, a long-time mentee of Dr. Naderi and a Robotics Technologist at NASA-JPL.
Making NASA's Mars Mission a Success: Iranian-Americans Kamak Ebadi and Aram Hamidi
Dr. Naderi died of an accident he suffered while in hospital. On May 24, he posted a picture of himself on his Facebook page in a hospital bed with a caption saying that he had suffered a low heart beat that made him pass out and strike his head against the wall, causing one of the vertebrae in his neck to protrude into the nerve canal, and leading to total paralysis below his neck. On June 9, Dr. Naderi succumbed to his injuries and passed away surrounded by his family.
In her remarks at the memorial, Boniadi shared anecdotes and stories about Dr. Naderi's remarkable career at NASA, highlighting his instrumental role in missions such as Voyager, Galileo, and Mars Exploration Rover, and his commitment to pushing the boundaries of human knowledge.
"There's much that can be said about Dr. Naderi's intellectual prowess, accomplishments and accolades, but I'd like to remember our dear Firouz for his generous heart and spirit," Boniadi said at the memorial. "The youth of Iran are his children. He was a mentor to so many of us, and a philanthropic giant on the shoulders of whom we stand."
Speakers at the ceremony included Dr. Laurie Leshin and Dr. Charles Elachi, respectively the current and former directors of NASA-JPL. In her speech Dr. Leshin announced that a new laboratory at JPL had been named the "Firouz Naderi Mentorship Lab," ensuring that his legacy continues to inspire and shape the future of scientific discovery.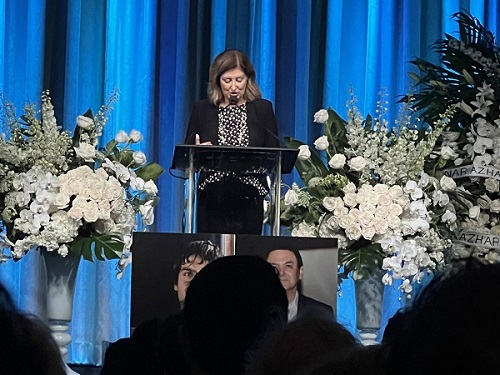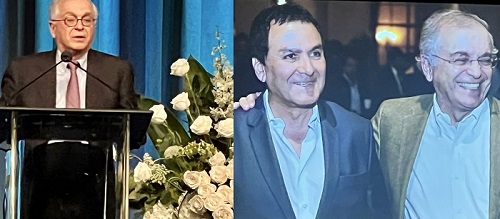 Their speeches paid homage to Dr. Naderi as an inspirational figure who transcended borders, serving as a beacon of inspiration for people in both the United States and Iran.
The speakers also emphasized Dr. Naderi's invaluable role as a mentor, highlighting the profound impact he had on everyone at NASA.
Then came speeches by Dr. Ebadi who called Naderi a father figure; by Dr. Sona Hosseini, Research and Instrumental Scientist at NASA-JPL and a mentee of Dr. Naderi; by Dr. Masoud Malekzadeh, Ph.D. student at University of Massachusetts Amherst, and a mentee of Dr. Naderi; and by the grandnieces of Dr. Naderi, Neeki Amirjavadi and Lilly Amirjavadi.
The Celebration of Life Ceremony also featured musical performances by composer and classical guitarist Hamed Poursaee, and composer and cellist Aydin Ahmadi-Nejad.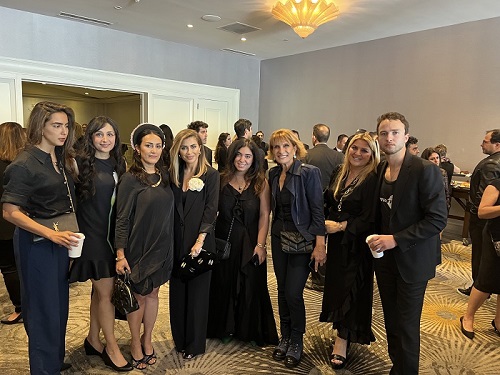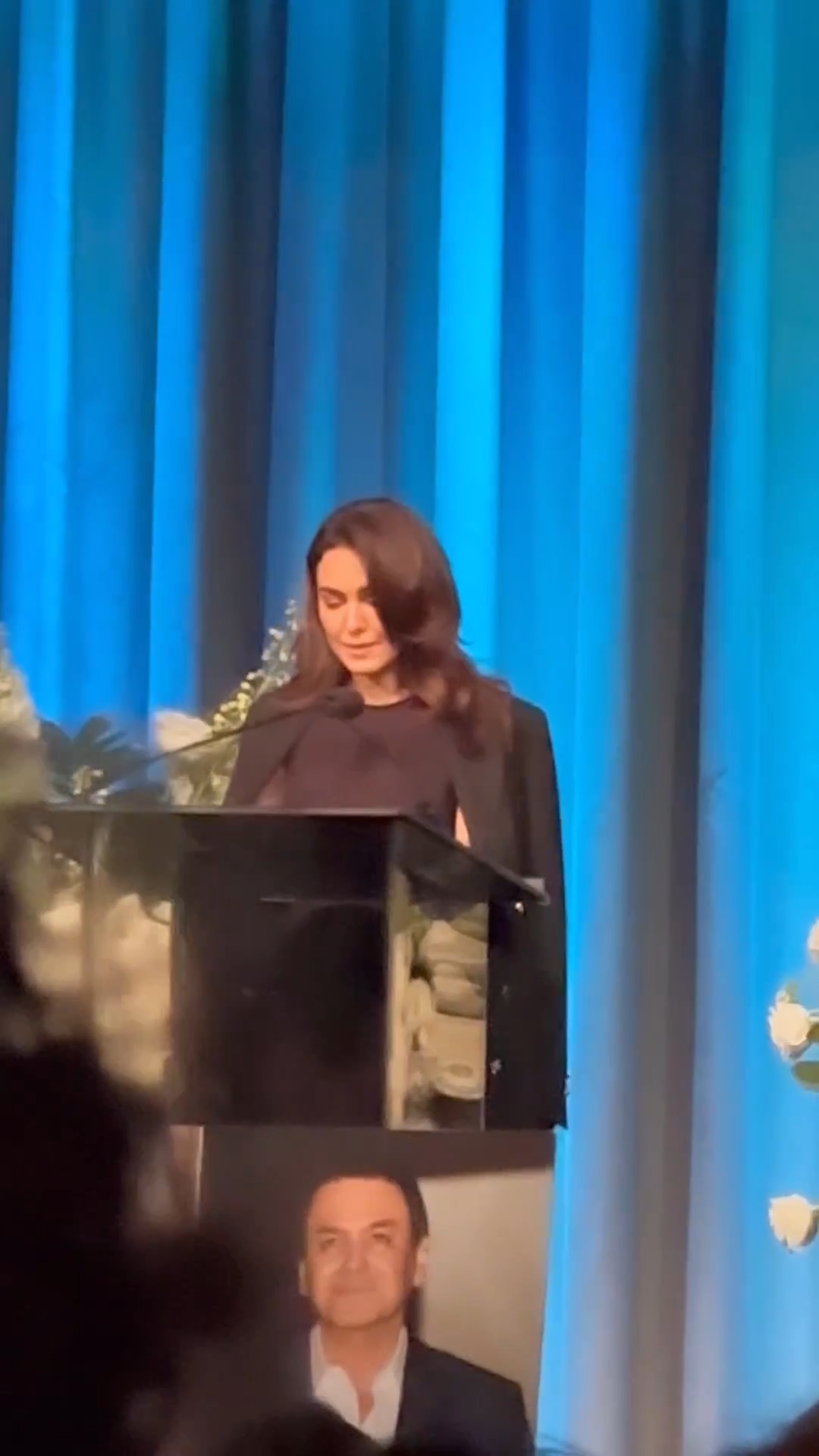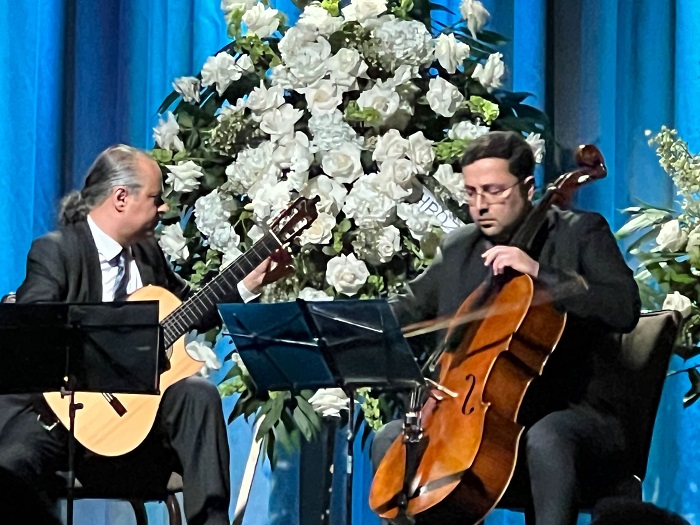 The speakers acknowledged Dr. Naderi's philanthropic work as a founder and active member of multiple organizations dedicated to providing healthcare and educational opportunities for financially disadvantaged children in Iran.
Dr. Naderi's commitment to the "Keep Children in School Foundation" demonstrated his devotion to empowering future generations and creating positive change.
Firouz Naderi was born on March 25, 1946 in Shiraz, Iran. He received his undergraduate degree in electrical engineering at Iowa State University and a Ph.D. at the University Of Southern California (USC.)
In 1976, he joined NASA-JPL, where he dedicated almost four decades to overseeing some of NASA's most historic space missions.
In 2005, Dr. Naderi received NASA's Distinguished Service Medal, the Agency's highest award.
Dr. Naderi retired from NASA in February 2016. During a farewell celebration held in his honor, it was announced that Asteroid 1989 EL1 had been officially renamed as "5515 Naderi" by the International Astronomical Union.
Dr. Naderi was also the recipient of the 2002 Ellis Island Medal of Honor, and the 2015 "Great Immigrants: The Pride of America" award by Carnegie Corporation of New York.
The memorial service concluded with a moving video tribute, showcasing Dr. Naderi's many accomplishments and reminding everyone of the lasting legacy he leaves behind.
In her closing remarks, Nazenin Boniadi recalled how Dr. Naderi once told her how fond he was of the lines from a Dylan Thomas poem used in the "Interstellar" movie: "Do not go gentle into that good night, rage, rage against the dying of the light."
---
Video of reception area courtesy of Bita Milanian
Video of Nazanin Boniadi by Fred Parvaneh 
---
Similar Articles to This Post