---
---
MAY 3 – Hojatoleslam Mustafa Ghasemi, a 46-year-old cleric, was shot and killed in Hamadan last Saturday by a man Iranian police have identified as Behrouz Hajilou. The motive for the murder remains unclear. 
The attack took place in the city of Hamadan, western Iran, as Ghasemi was leaving a local religious school. The shooter used an AK-47 assault rifle and was later killed by police during a shoot-out which lasted 20 minutes, Radio Farda reported.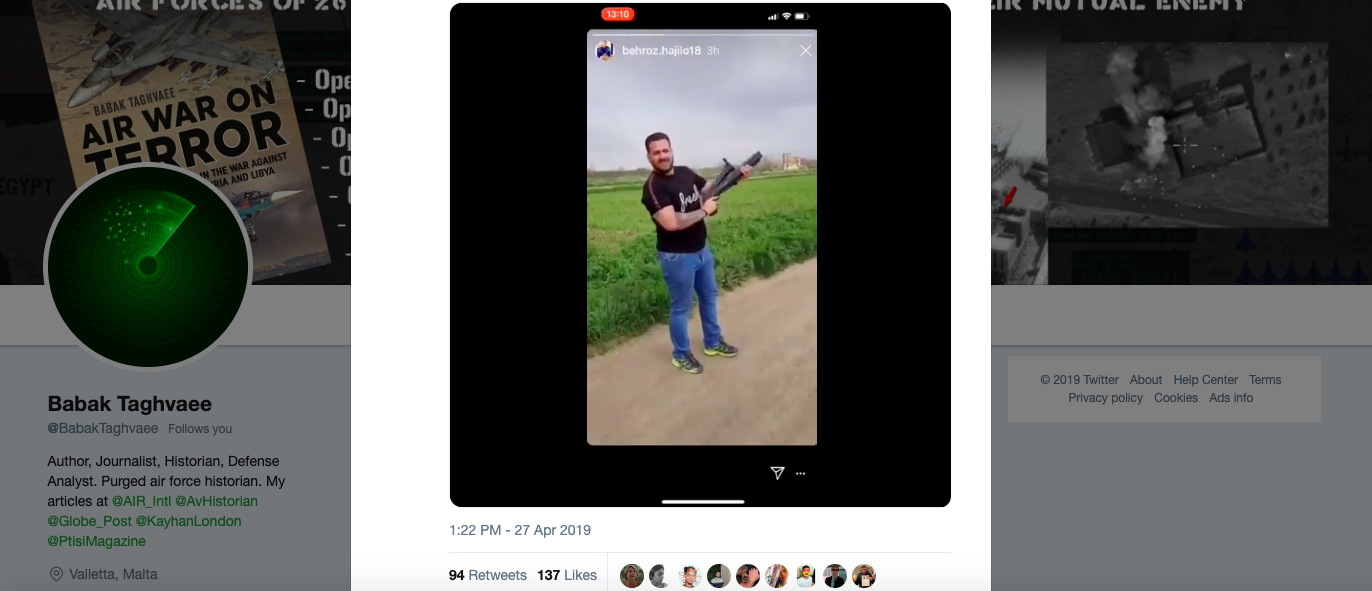 While the motivation behind the shooting has not been confirmed, new details about the attack have emerged. The cleric may have been targeted after a fake Twitter account in his name published controversial comments that incited violence, according to Iran's Interior Minister Abdolreza Rahmani Fazli. 
Murders of clergymen inside Iran are rare. Some experts believe the motivation for the recent shooting could be dissatisfaction towards clerics in Iran. 
"This could be a sign of rising anti-clericalism in the Islamic republic, and the failure of the government to Islamize Iranian society and train a new generation of devout Muslims,"
Saeid Golkar, a senior fellow for Middle East Policy at the Chicago Council on Global Affairs told Kayhan Life. 
"There is an anti-clerical and to some extent anti-Islamic sentiment among some Iranians, especially the youth who blame the clergy for their socio-economic problems," he added. 
Iran's Supreme Leader, Ayatollah Khamenei published a statement on his official English-language site on Sunday criticizing the police for not doing their job properly and blaming the murder on the availability of weapons online. 
Iran has very strict gun laws which prohibit members of the public from owning firearms unless they are members of the Basij, a paramilitary volunteer unit and one of five military forces which make up the Islamic Revolutionary Guard Corps (IRGC).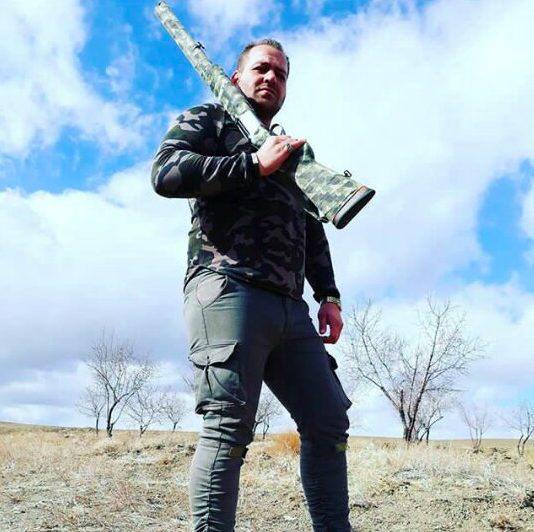 "Anti-clericalism and violence will increase in Iran because of the country's economic problems. This means we can expect public grievance towards the ruling elite, in this instance the clergy, to grow," Golkar explained. 
He noted, "There is a trend among Iranian youth now to engage in militant secularism. This trend promotes active verbal, and to some extent physical violence against clerics." 
Babak Tagvhaee, a defense analyst active on Twitter told Kayhan Life that more attacks on clerics were likely.
"I believe this is the beginning of an incoming series of attacks against Shiite clerics in Iran, which is concerning. If a cleric has radicalized people he needs to be prosecuted for his crime and imprisoned, not assassinated in the street." 
Behrouz Hajilou's Instagram account was shut down shortly after he was killed. The account had featured Hajilou firing four different weapons, according to a statement published by the Supreme Leader on his official website. 

Iranian social media users took to Twitter shortly after the shooting to share their views on why they thought the cleric had been attacked. 
One poster told his followers on Sunday that he thought the incident was staged to frighten Iranians. The Baron, a Twitter user based in Iran said, "What was the regime's motivation behind the scenario? To cause fear, to create an excuse to arm its mullahs, and to filter Instagram." The tweet also included graphic photos of Behrouz Hajilou's dead body.
Babak Taghvaee shared a video with footage taken from Hajilou's Instagram account before it was shut down. Taghvaee told his followers on Twitter that he believed the shooter had been a member of the Basij and that his connection to the military unit had enabled him to access firearms. 
Other social media users questioned the idea that Hajilou could have been a former IRGC member after noting his poor handling of various firearms in his Instagram videos. 
The Society of Qom Seminary Teachers issued a message of condolence for the cleric on Sunday and asked security officials to implement harsh measures for similar acts, the semi-official Fars news agency reported.
---
[amo_member id="110708″ item-width="250″ align="left" item-margin="20″ full-width="yes" panel="right"]