---
In an interview with U.S. television Network NBC on February 15, Iran Foreign Minister Javad Zarif confirmed that two attempts by the Islamic Republic
. He said a "sabotage campaign by the U.S. could have caused the launch to fail." 
Mr. Zarif's remarks were in response to a New York Times report on February 13, citing unnamed U.S. administration officials, who said "the Trump White House has sped up a secret American program to sabotage Iran's missiles and rockets as part of an expanding campaign by the United States to undercut Tehran's military and isolate its economy."
Meanwhile, the chairman of the Majlis (Iranian Parliament) Committee on National Security and Foreign Policy Heshmatollah Falahatpisheh has asked Mr. Zarif to provide his committee with all documents that show America's role in sabotaging Iran's satellite program.
In a February 18 editorial published in the pro-reform newspaper Aftab-e Yazd, Mr. Falahatpisheh said: "We have no expert testimony so far that would corroborate Mr. Zarif's allegations against the U.S. These tests by the Islamic Republic are for peaceful purposes and are purely scientific. They aim to develop Iran's technological capabilities. Any military interference in these areas violates international laws."
"Mr. Zarif should share with us any document that would support these allegations. We know that America would use such methods against Iran. They have even admitted to holding secret meetings on Iran's [ballistic] missile program," Falahatpisheh noted. "We must investigate the matter, and our committee might hold a special session to look into Foreign Minister Zarif's claim."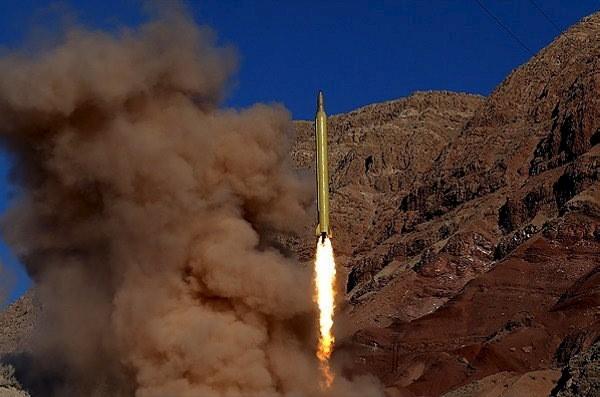 Iran Deputy Defense Minister and Armed Forces Logistics Brigadier General Ghasem Taghizadeh on February 7 said the launch of Payam had gone smoothly, and the satellite was in the planet Earth's orbit. However, U.S. sources have disputed the claim.
Satellites destined for Earth orbit (LEO), geosynchronous orbit (GEO) and highly elliptical orbit (HEO), are easily detected a few hours after their launch.
"I provided answers. They preferred silence," was a cryptic response from Minister of Information and Communications Technology Mohammad Javad Azari Jahromi to Twitter users asking what had happened to the satellites. Some people believe a Stuxnet malicious computer worm infected the satellite's operating system.
The Iranian military has launched an aggressive campaign promoting its satellite launches, most of which have failed so far. Brigadier-General Farzad Esmaili, an advisor to the Commander-in-Chief of the Islamic Republic of Iran Armed Forces, Major-General Abdolrahim Mousavi, was a guest on the state TV program "Shab Gasht" on February 12 during which he spoke about rumors regarding his removal as commander of the Air Defense Force.
"Many people have speculated, especially on social media, that I was replaced as commander of the Air Defense Force because two Israeli F-35 fighter jets invaded Iranian air space without being intercepted by our planes. Alternatively, they have suggested that a disagreement with a member of the IRGC [Islamic Revolutionary Guards Corps] resulted in my removal from the post," Commander Mousavi said.
Mousavi added: "Truth is much simpler. I knew about the change six months before it happened. We helped to compile names of all qualified candidates for the post. Thank God they are all performing well in those positions."
The Kuwaiti newspaper Al-Jarida reported in March 2018 that two Israeli F-35 fighter jets had entered Iranian airspace and flown over Isfahan, Bandar Abbas, and Shiraz.
---
Translated from Persian by Fardine Hamidi
---