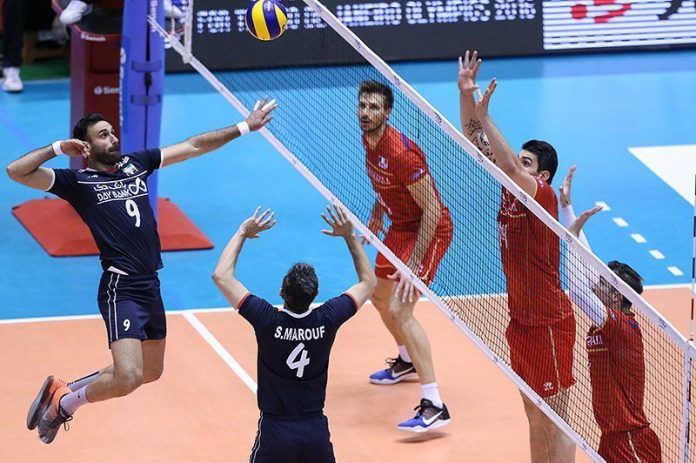 ---
Kayhan London -Nov 18. The Iranian men's national volleyball team has been able to maintain its 8th and 1st position, respectively, in the Federation Internationale de Volleyball (FIVB) and the Asian Volleyball Confederation's (AVC) 2018 rankings.
Brazil, the U.S., and Italy have secured 1st, 2nd and 3rd places on this year's FIVB ranking, respectively. The AVC ranking places Japan and Australia in 2nd and 3rd place after Iran.
The Iranian women's national volleyball team is ranked 79th in the world by the FIVB.
The FIVB Senior World Ranking Men (top 10) is as follows:
U.S.A., Poland, Italy, Russia, Canada, Argentina, Iran, France, and Germany.
The FIVB Senior World Ranking Women (top 10) is as follows:
China, U.S.A., Serbia, Brazil, Russia, Japan, Italy, Netherlands, Dominican Republic, and South Korea.
---
Translated from Persian by Fardine Hamidi
---