---
By Kayhan Life Staff
---
Dr. Abbas Nayeri, Iran's former ambassador to Egypt and Morocco, was honored in a commemoration (marassem e khatm) earlier this week in Paris, the city where he had lived for the last four decades, and where he recently passed away.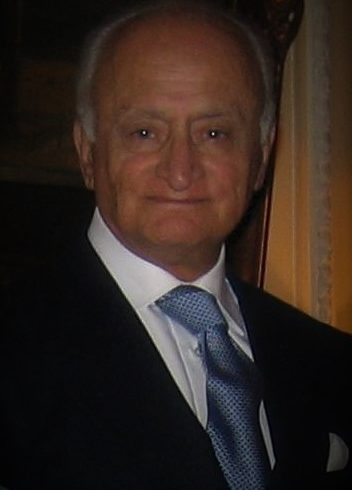 Several dozen guests — former cabinet ministers, former ambassadors, prominent academics and authors, close relatives and friends — were greeted at the event by Dr. Nayeri's wife, Derakhchandeh Khadjenoury, and their daughters Nazanine, Farahnaz and Golnaz. The commemoration was held in a spacious venue with sweeping views of Paris located inside the former Hilton Hotel (now the Pullman Tour Eiffel). (Guests were requested to wear face masks on account of the pandemic.)
In an atmosphere of warmth and empathy, three high-profile personalities praised Dr. Nayeri for his diplomatic skills and his expertise in politics and foreign policy, but also for his generosity and loyalty.
Mr. Iradj Amini, Iran's former ambassador to Tunisia, recalled that he joined the Iranian Foreign Ministry at a time when Dr. Nayeri had moved on to higher positions. As a result, the two never overlapped. Yet they soon became friends, after a first encounter at the Hilton Hotel in London in the late 1960s, when Iran's Ambassador Ardeshir Zahedi had organised a reception for the Persian New Year (Nowruz) and Dr. Nayeri was one of the diplomats in attendance from the London embassy.
Mr. Amini later saw Dr. Nayeri in action as one of Iran's official delegates at the International Conference on Human Rights and at the United Nations General Assembly. "I witnessed his patriotism and professionalism," Mr. Amini said. "He treated every issue with wisdom and tact, and made decisions that were always to Iran's advantage."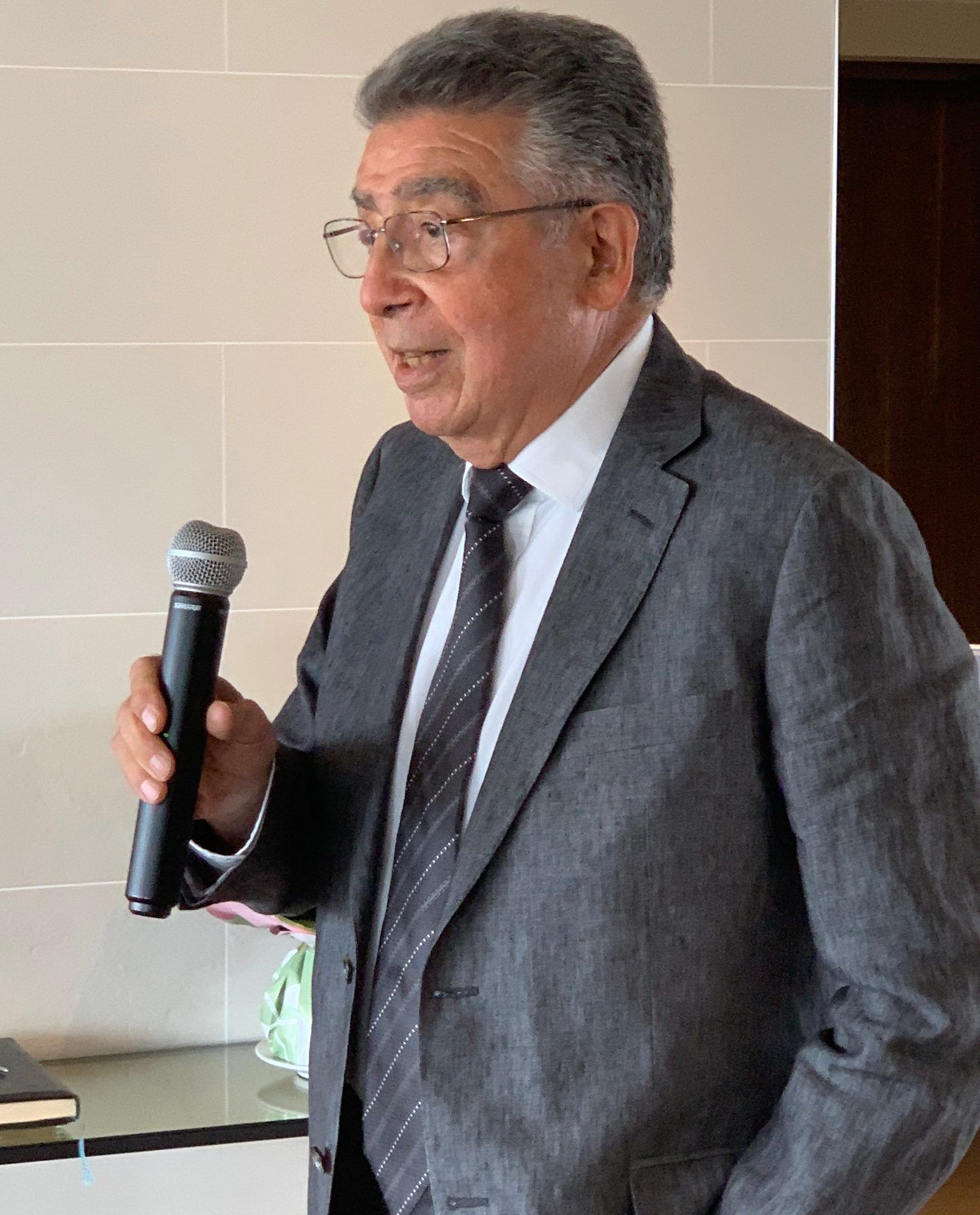 The two men's paths crossed more frequently after the Revolution, when they both found themselves living in exile in Paris. They sometimes met at a café to discuss Mr. Amini's trips to Iran, and Dr. Nayeri continued to show deep concern for the fate of his country and people.
"I have two regrets today," Mr. Amini said. "One is that I have lost a friend of 50 years. The other is that we have lost one of the most prominent and outstanding diplomats of the Iran of the previous regime."
Dr. Nayeri was Iran's ambassador to Egypt in January 1979 when the Shah and Empress Farah left the country and began their life in exile. Their first stop was Aswan, in Upper Egypt. Dr. Nayeri was with them during those first several days.
The next speaker, Dr. Shaheen Fatemi — Professor Emeritus of Economics at the American University of Paris and the University of Akron — recalled meeting Dr. Nayeri and a group of other former ministers and diplomats for weekly gatherings in Paris at which the politics of Iran and the wider world were extensively discussed. "We learned a great deal from Dr. Nayeri," he said.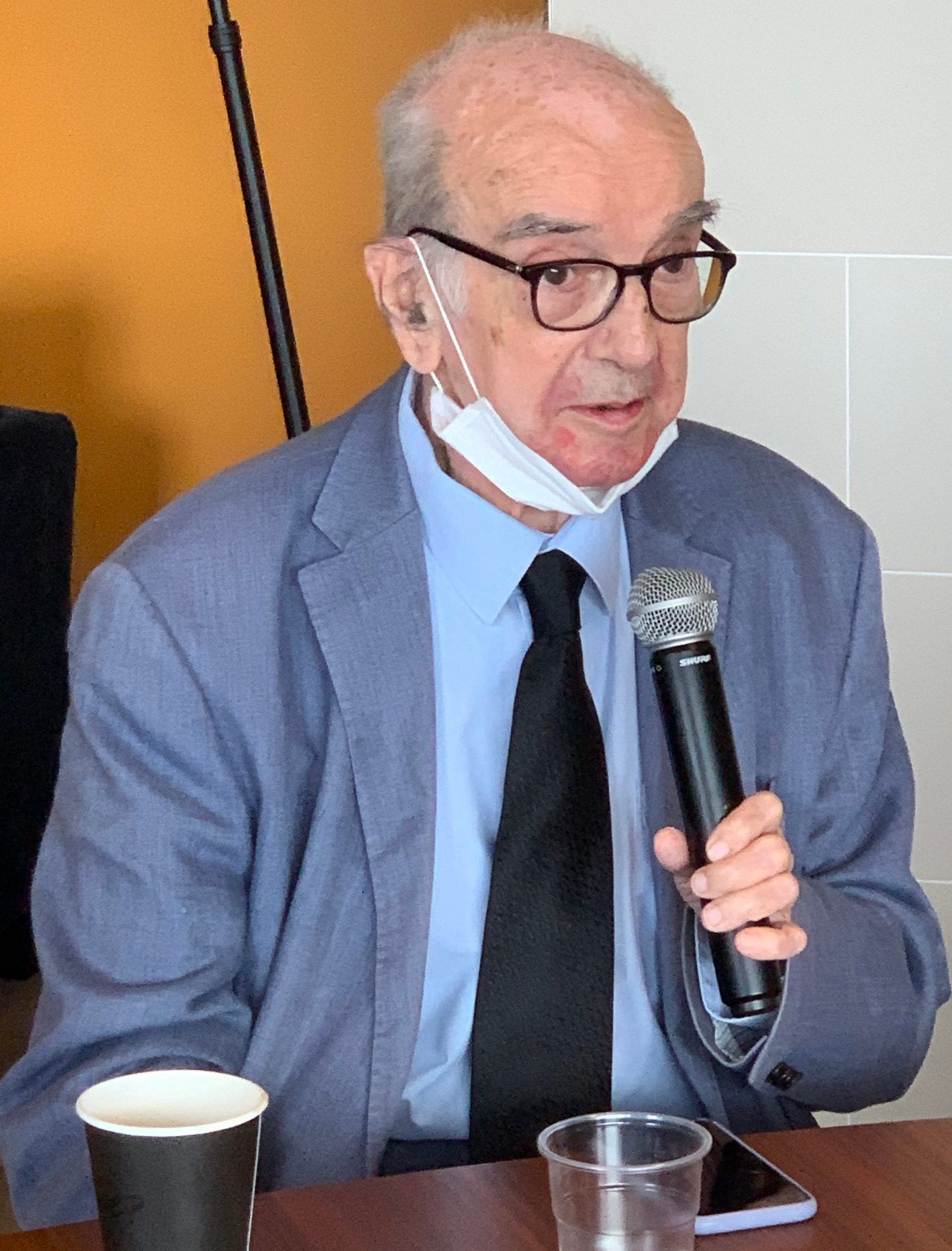 Dr. Fatemi described Dr. Nayeri as having a few distinctive qualities, "and one of them was courage."
"Few would do what he did," Dr. Fatemi explained. "While the Shah was still on the throne, plenty of people bowed and curtseyed. But it took a great deal of courage and even audacity to welcome the exiled Shah under the circumstances, with as much honor and respect, in the 10 days that the Shah spent in Egypt."
Mr. Cyrus Amuzegar — who served as Iran's Minister of Information and Tourism before the Revolution — also spoke of Dr. Nayeri's time in Egypt.
"One of the remarkable characteristics of Dr. Nayeri was that he was one of the closest confidants of the Shah during the 10 days that the late sovereign spent in Egypt," said Mr. Amuzegar.
"Imagine a great man such as the late Shah, with all of the episodes that he had lived through, and the hundreds of political problems that he had faced. Imagine how much he had to say. The person he found to be his confidant was Nayeri," said Mr. Amuzegar.
"I have no doubt that the Shah shared a great deal of his political life with Dr. Nayeri. But this diplomat and this great man never recounted those secrets to us," he added.
Then the Iranian radio personality and broadcaster Mrs. Azar Pajouhesh requested to pay tribute to Dr. Nayeri by remembering his life.
One family member also spoke at the ceremony. Dr. Nayeri's daughter Farah, a journalist, praised her father, and said she had recorded a series of interviews with him that she hoped to publish as a family memoir.
In the course of his diplomatic career, Dr. Nayeri also served as deputy foreign minister, and as director general for Africa, Asia and Oceania at the Iranian Foreign Ministry.
He was born in Tehran in 1925 and raised in Mashhad, capital of the province of Khorasan, of which his ancestor, Prince Nayer-al-Dowleh — grandson of Fath Ali Shah, the second king of the Qajar dynasty —  had been Governor-General.
After completing his law degrees at Tehran University, he took up his first diplomatic posting in Brussels, and served at the Iranian Embassy for four years. At the same time, he got a doctorate in international law (with distinction) from the Paris Law Faculty.
In 1961, he was appointed as a counsellor at the Iranian Embassy in London. Five years later, he returned to the foreign ministry in Tehran, and served as a member of the Iranian delegation to the United Nations, travelling regularly to New York for sessions of the U.N. General Assembly and representing his country there.
He took up his first ambassadorial posting in Morocco in 1972, where he lived and worked for four years.
Dr. Nayeri was the recipient of numerous medals and distinctions during his career, including the Order of Taj and the Order of Homayoun.