---
May 19, 2019 – During a news briefing on May 18, Major General Hossein Salami, the commander of the Islamic Revolutionary Guards Corps (IRGC), announced the appointments of Hossein Taeb and Brigadier General Hassan Mohaghegh as the director and deputy director of military intelligence, respectively, of the IRGC Intelligence Organization, the semi-official Fars news agency reported.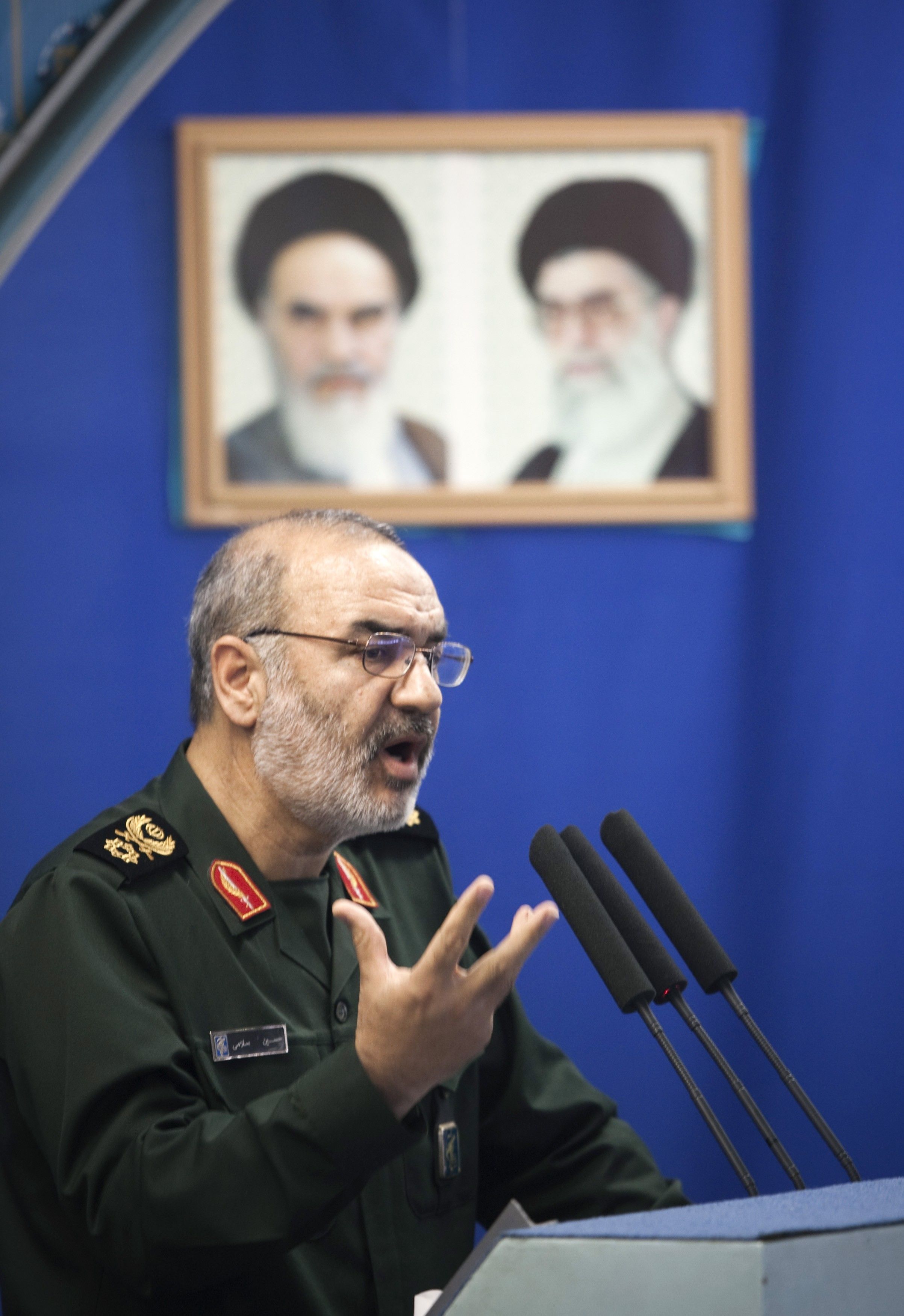 Commander Salami said: "We are amid an all-out intelligence war with the U.S. and other enemies of the Islamic Republic. These tactics include psychological warfare, cyber attacks, diplomatic conflicts, military provocations, and fear-mongering. To thwart America's plots, we must remain vigilant."
Salami added: "By foiling America's evil schemes, we will disarm and defeat the enemy. The IRGC Intelligence Organization safeguards the Islamic Republic, revolution and country's territorial integrity."
In the case of Mr. Taeb, the new post is a horizontal promotion given that he has been the chairman of the IRGC Intelligence Organization since 2009. It is unclear how the two posts differ from each other. Some political observers believe that the new position will give Taeb more power and authority.
Commander Mohaghegh replaces Hossein Nejat (Mohammad-Hossein Zibayinejad) who also served as the former commander of Vali Amr Corps, the security detail for Iran's Supreme Leader Ayatollah Ali Khamenei. Mr. Nejat will replace Brigadier General Mohammad Reza Naghdi as the deputy commander of IRGC's social and cultural unit.
On May 16, Mr. Khamenei appointed General Naghdi as the IRGC deputy command coordinator. A month earlier Khamenei had appointed Major General Hossein Salami as the commander of the IRGC.
All the new appointees allegedly commanded the IRGC assault units which crushed the pro-democracy Green Movement and brutalized protesters who challenged the incumbent President Mahmoud Ahmadinejad's victory in the 2009 election.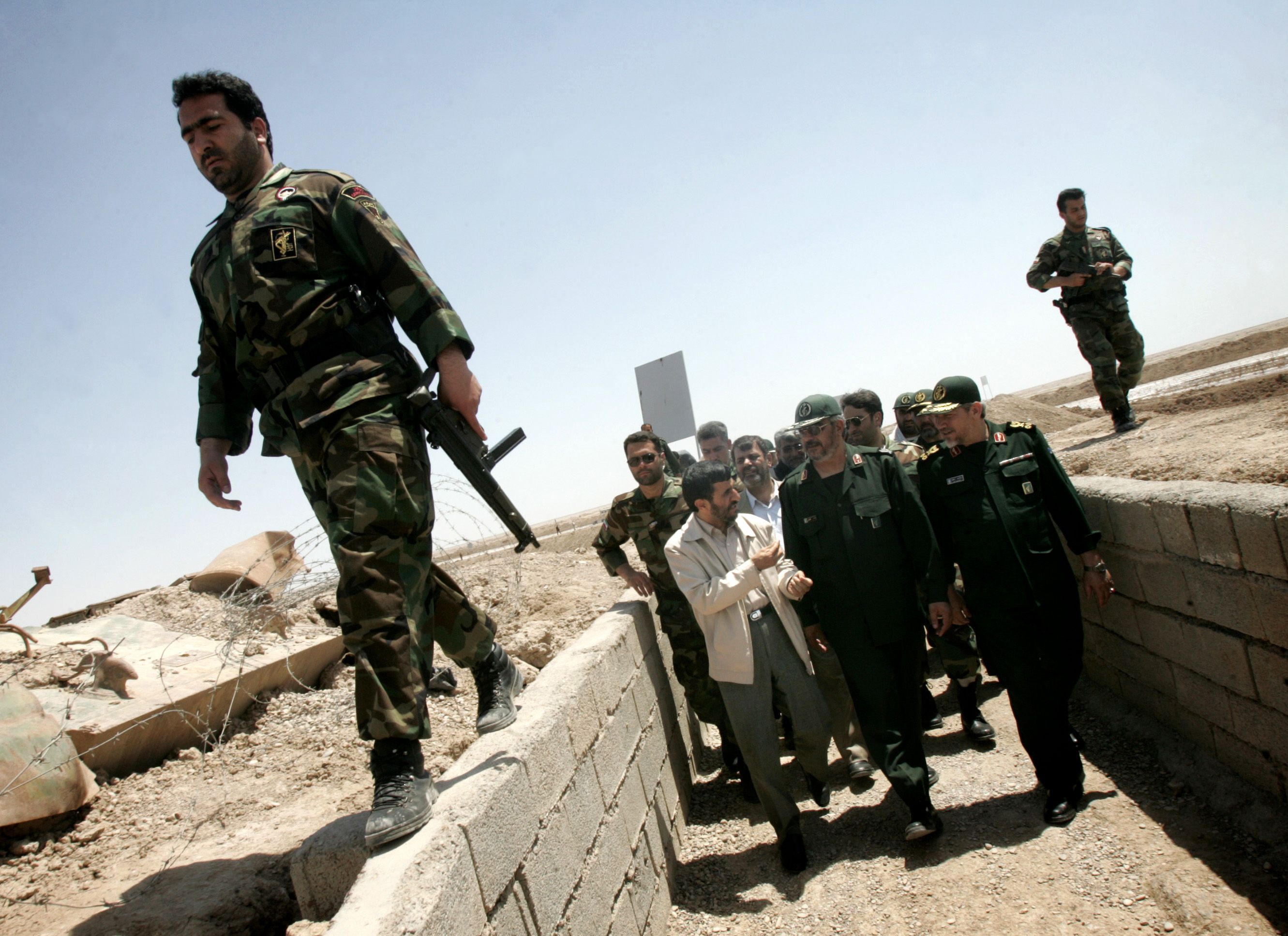 On the same day that commander Salami announced the new appointments, the IRGC hosted a book fair in Tehran titled "Guidelines on Structure and Content" which showcased textbooks for military schools.
Many former and current IRGC commanders and senior clerics attended the event, including Mohsen Rafighdoost (a member of the conservative Islamic Coalition Party), Alireza Panahian (the director of Mr. Khamenei's think tank for universities), Brigadier General Khosrow Arvaj (a senior advisor to the IRGC command) and Ali Fazli (the commander of Imam Hossein Military Academy.)
The state-aligned Tasnim news agency reported in early May that the IRGC had eliminated the post of deputy director in charge of operations at its Intelligence Organization. However, the agency quickly deleted the report from its website.
Some people on social media have commented on the recent IRGC appointments.
@RezaVaisi tweeted: "It is unclear if these changes in IRGC's senior ranks are superficial or substantive. I cannot assess and analyze these appointments without accurate information and tangible evidence. However, nothing prevents me from writing about the facts and actions of Taeb, Mohaghegh, [Esmaeil] Kousari [the deputy chief of Sarallah Headquarters], and why the focus has suddenly shifted to the IRGC Intelligence Organization."
@hishis84 wrote: "These events beg a detailed and comprehensive analysis by Mr. Bastani."
@BBCBastani responded: "I cannot understand why Tasnim deleted the report from its website. Why did Tasnim and Fars report on the appointment of Taeb as the director of the military intelligence of the IRGC Intelligence Organization? Isn't he already the head of the entire organization? The report could have been inaccurate, or something else is happening behind the scenes."
---
[
Translated from Persian
by Fardine Hamidi]
---