---
---
There is no data available on the exact volume of human trafficking and of illegal organ harvesting in Iran, according to Yahya Kamalipour, the deputy chairman of the Judicial and Legal Committee of the Iranian parliament, or Majlis.
"The amendment bill to the Human Trafficking and Organ Trade Act was submitted to the Majlis last year," Mr. Kamalipour said in an interview with the ICANA news agency. "The proposal is on the agenda of the Judicial and Legal Committee."
"Human trafficking law does not apply to people who illegally yet voluntarily leave the country. It pertains to people who are smuggled out of the country against their will and are exploited for sex and forced labor," Kamalipour explained. "The committee plans to review the proposal, and if needed, will fast-track it as an urgent bill and ratify it quickly."
Kamalipour noted: "There is no accurate statistic on human trafficking and illegal organ trade in the country. Experts and the internet are the main sources of information for these activities."
According to Dr. Mahmoud Abbasi, the director of the Iranian Association of Medical Law, human trafficking and organ trade in Iran includes the kidnapping and smuggling of girls, women, and children for sex and forced labor. Most of the human trafficking reportedly takes place on the high seas.
The Iranian Parliament passed a bill that toughened penalties for kidnapping in 1974. It was one of the most comprehensive pieces of legislation ever before the Islamic Revolution. It was drafted in line with international conventions, and included articles on child protection and severe punishments for human trafficking and slavery.
Iran joined the United Nations Convention on the Rights of the Child (UNCRC) in 1993. As a signatory, the Islamic Republic must execute Article 34 of the convention, which says: "States Parties undertake to protect the child from all forms of sexual exploitation and sexual abuse. For these purposes, state parties shall take all appropriate national, bilateral and multilateral measures to prevent: the inducement or coercion of a child to engage in any unlawful sexual activity; the exploitative use of children in prostitution or other unlawful sexual practices; the exploitative use of children in pornographic performances and materials."
In its 2018 report, the U.S. State Department's Office to Monitor and Combat Trafficking in Persons (J/TIP), which investigates human trafficking in America and internationally, said: "The Government of Iran does not fully meet the minimum standards for the elimination of trafficking and is not making significant efforts to do so. Over the past five years, Iran has been a source, transit, and destination country for men, women, and children subjected to sex trafficking and forced labor. Iranian women, boys, and girls are vulnerable to trafficking in Iran, Afghanistan, the Iraqi Kurdistan Region (IKR), Pakistan, Turkey, the United Arab Emirates (UAE), and Europe."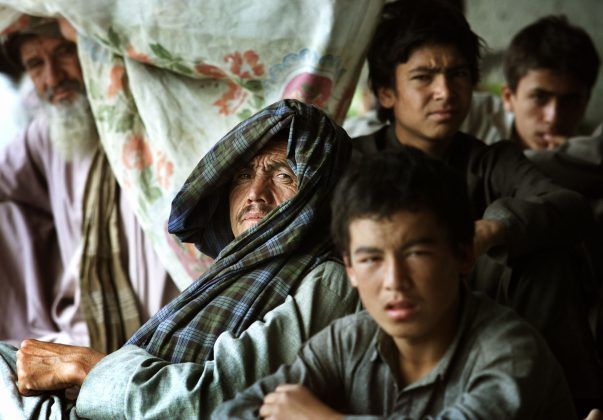 "Afghan migrants, including women and children, are highly vulnerable to forced labor, debt bondage, and sex trafficking, while Pakistani migrants are also vulnerable to forced labor in Iran. Afghan girls are vulnerable to a forced marriage with men living in Iran, which frequently led to forced labor, domestic servitude," the report added. "An international organization and the media continue to report the Iranian government coerced male adult and child Afghans resident in Iran, including boys as young as 13 years old, to fight in Iranian-sponsored Shia militias deployed to Syria by threatening them with arrest and deportation to Afghanistan."
---
[
Translated from Persian
by Fardine Hamidi]
---