---
Iran's Supreme National Security Council must prevent fans from attending some football matches held in large stadiums, the daily Iran has reported, quoting Interior Minister Abdolreza Rahmani Fazli.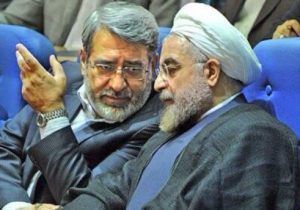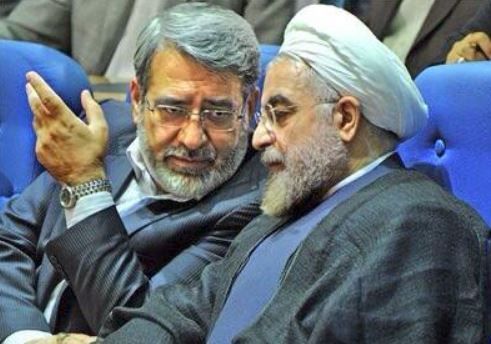 Mr. Fazli's remarks were made in response to videos shared on social media in which football fans can be heard shouting "Reza Shah, God bless your soul" and "Death to the dictator," an apparent reference to Iran's Supreme Leader Ayatollah Ali Khamenei.
The authorities in Iran have been trying to prevent any large gatherings and demonstrations since nationwide unrest in December during which protesters could be heard shouting anti-establishment slogans. There have been incidents involving football fans chanting anti-regime slogans in stadiums since the start of the national league championship games three weeks ago.
Asked about the nature of the spontaneous chanting at the sports stadiums, minister Fazli said: "People were venting their dissatisfaction on some of these occasions. It is true that in some instances fans were cheering their football teams, but the slogans were not about the match. We have, therefore, asked the Supreme National Council to prevent these incidents from occurring again. Disorderly conduct in a large stadium could pose a threat to the safety of spectators. So the council must order authorities to ban fans from attending some football matches in large sports stadiums."
He added: "We haven't made the decision yet. We must first discuss the idea with the Minister of Sport and Youth Massoud Soltanifar. Security is paramount, and we need to control the atmosphere in these large sporting venues. We will implement these measures if we discover that some groups attend a sporting event for the sole purpose of inciting unrest."
If implemented, the measure would have a massive impact on revenue generated by ticket sales. Teams do not receive any portion of sales proceeds, but stadiums, security personnel, busing companies and the Football Federation will lose substantial income. Street vendors whose livelihoods depend on selling flags, football jerseys, sandwiches and other products outside stadiums will lose money.
---
Translated from Persian by Fardine Hamidi
---