---
The Saudi-led coalition carried out a series of airstrikes on March 26 in the provinces of Sanaa and Saada in Yemen which killed a significant number of Iranian-backed Houthi rebels (Ansar Allah) and senior commanders of the Islamic Revolutionary Guards Corps (IRGC), Al Arabiya, a Saudi-owned Arab-language news site based in Dubai, reported.
According to Yemeni state media, Second Lieutenant Colonel Mohammad Niyazi, a military adviser and missile expert, and two other senior Iranian officers were killed in the attack.
The London-based Save the Children charity, however, said: "Saudi-led coalition airstrikes hit a hospital killing a health worker and the person's two children, as well as two other children and a security guard. Eight others were wounded."
"A hospital in Yemen supported by Save the Children was hit Tuesday [March 26] by a deadly airstrike that charity officials blamed on the Saudi-led coalition, an attack carried out on the war's fourth anniversary," the New York Times reported. "At least seven people were killed, including four children, when a missile struck a gasoline station only yards from the entrance to Kitaf hospital in rural northwest Yemen about 60 miles from the city of Saada, Save the Children officials said."
Meanwhile, the Iranian Foreign Ministry released a statement condemning the airstrikes and reiterating "Tehran's commitment to the Stockholm agreement [signed in December 2018 between the Houthi rebels and the Yemeni government.]" The statement also called on all the parties involved in the ceasefire negotiations to "do their utmost to implement articles of the agreement."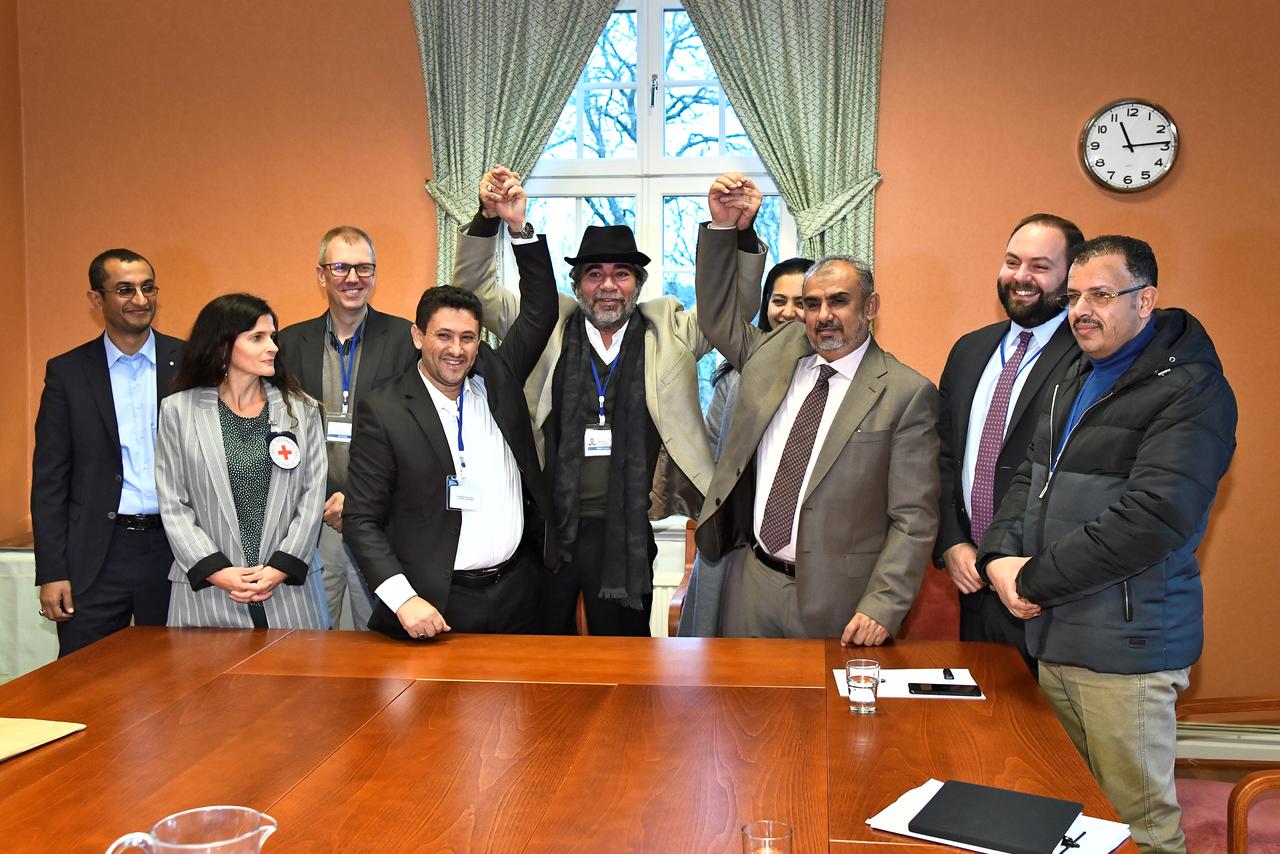 Abdul-Malik Badreddin al-Houthi, the leader of the Houthi Movement, recently said: "Britain, America, and the Zionist regime are responsible for the war in Yemen. Saudi Arabia and the United Arab Emirates are only pawns in the hands of these three powers."
On March 20, two ballistic missiles allegedly hit Saudi forces near the port city of Jizan killing and injuring 70 coalition fighters, the semi-official Fars news agency reported citing Houthi-sponsored Almasirah Media Network.
Since the start of the war in 2015 in Yemen, thousands of civilians have died and tens of thousands have been injured. Close to 23 million people in Yemen are facing famine, and 19 million do not have access to healthcare. Nearly one million people have suffered from the worst cholera outbreak in decades.
"If the war continues, Yemen could face the worst famine in 100 years," a recent report by the United Nations Office for Coordination of Humanitarian Affairs (OCHA) said. "Millions are at the risk of starvation. Families have been struggling to survive without enough food. Close to 18 million people have no access to safe water. Poor sanitation and waterborne diseases, including cholera, left hundreds of thousands of people ill in 2018."
---
[
Translated from Persian
by Fardine Hamidi]
---