---
---
Alireza Firouzja, the first-ever Iranian-born male chess player to rank second in the World Rapid Chess Championship — held from December 25 to 30 in Moscow, Russia, has said he will play under the French flag in all future tournaments, the Iranian Students News Agency (ISNA) has reported.
"I faced a few problems. However, I am grateful for all of the help and support I received while living in Iran," Mr. Firouzja was quoted by ISNA as saying. "I will probably play for France from now on, given that is where I live."
Firouzja announced his decision shortly after Iran withdrew its players from the 2019 World Rapid and Blitz Championships to prevent them from playing against Israeli opponents.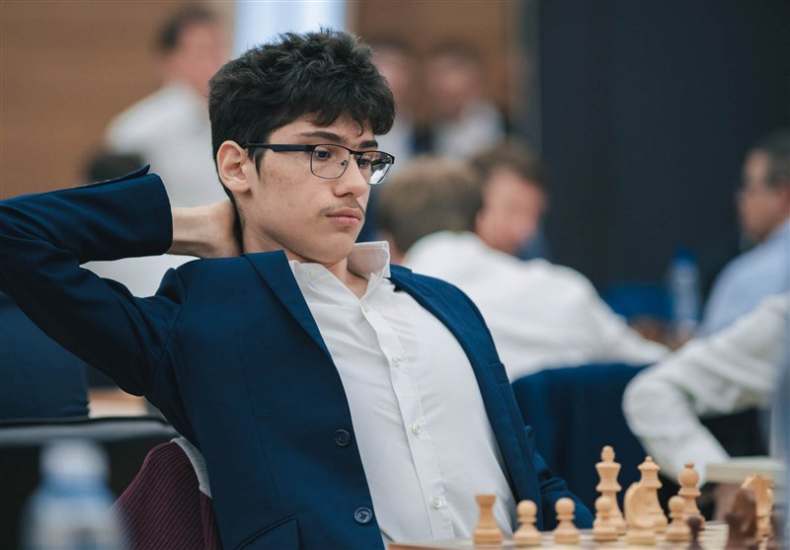 "Firouzja notified [the Islamic Republic Chess] Federation of his plans to change citizenship a week before winning the silver medal in the [World Rapid Chess] Championship. That is why he took part in the tournament under the international Chess Federation's (FIDE) flag," the Tasnim News Agency reported. "Firouzja's request for changing his nationality has been the most important non-football-related item of sports news in recent days."
"I enrolled Firouzja in the Chartres Chess Club," Jean-Pierre Georges, the mayor of Chartres, a city southwest of Paris, told Agence France-Presse (AFP). "He has been living in the city since achieving the grandmaster status at 14."
"Alireza is an exceptional chess player. I have followed all of his matches on the internet. His moves rarely correspond to any computer chess model," Mr. Georges added. "He is a brave risk-taker who never accepts a draw decision. No one can predict the future. He could become an unbeatable world champion. He could become the chess equivalent of Brazilian football legend Pele."
Firouzja is only 16 years old, which makes him the youngest super grandmaster in the world. He also finished sixth overall in the blitz tournament in 2018, securing him the highest placement for any junior player in the category.
---
[Translated from Persian by Fardine Hamidi]
---