---
---
Iran has exported, respectively, $1.1 billion and $24 billion worth of goods to the 28 member states of the European Union and to 13 neighboring nations plus Egypt in the past year. That shows a massive drop in its volume of trade with the Europeans and its failure to tap into the omestic markets of the countries it borders, according to a report by the state-owned Jam-e Jam daily on October 17.
In an article titled "We Must Court Our Neighbors Instead of Europe," the paper published the views of several economists who argued that the Islamic Republic must develop its trade relationships with its neighbors to compensate for the massive loss of revenue it has incurred since stringent U.S. economic sanctions went into effect in 2018.
"One of Iran's economic development opportunity involves strengthening trade relations with 15 neighboring and regional countries,"  said Doctor Hossein Raghfar, an economist and a faculty member at the Alzahra University School of Economics in Tehran. "Iraq is the only country that offers investment opportunities to Iran's private sector, mostly in the construction industry, which is not a straightforward proposition and requires economic diplomacy to overcome the many problems it faces."
Dr. Raghfar explained: "This could also encourage foreign investment in our country and help us bypass sanctions. However, the country must strengthen its economic diplomacy, something we have not seen in recent years."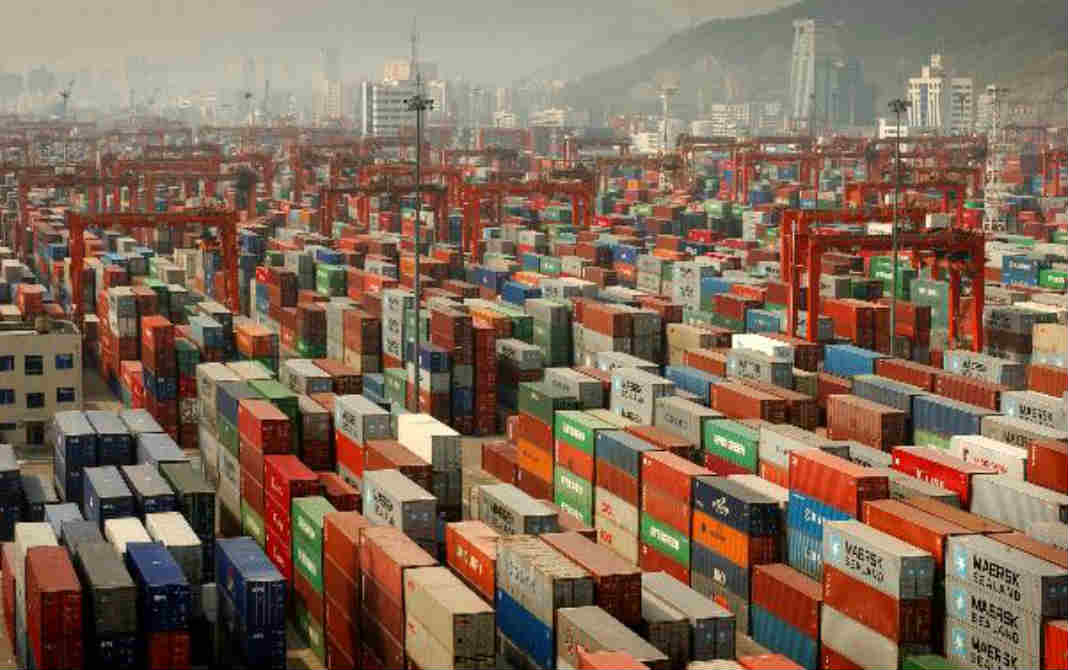 Chairman of the Iran-Afghanistan Joint Chamber of Commerce Hossein Salimi also believes that Iran has a vast potential for exporting goods to its neighbors.
"Afghanistan buys almost all of its essential goods from other countries. So it would make sense to develop our trade ties with our neighbors. We should not miss this opportunity," Mr. Salimi said. "The country's officials must give priority to developing our manufacturing sector and exporting products to neighboring countries. Meetings between Iranian officials and Taliban leaders will calm the situation, enabling us to develop our economic and trade ties with Afghanistan."
"China and Turkey dominate Afghanistan's domestic market," Salimi added. "Iran exports $2 billion worth of goods to Afghanistan every year. We can easily increase that amount to $7 billion because it costs Afghanistan significantly more to import goods from China and Turkey than Iran."
The chairman of the Iran-Oman Joint Chamber of Commerce, Mohsen Zarrabi, has repeatedly urged Tehran to develop its economic ties with Muscat.
"Oman has great potential for expanding its trade ties with Iran," Mr. Zarrabi noted. "Oman has a population of five million and imports nearly $20 billion worth of goods every year. It offers an ideal market for Iranian exports."
Zarrabi explained: "There are many viable markets for our products in the region, but Iran does not have good diplomatic ties with several of these countries. Oman can, however, help us gain access to these markets. It has friendly ties with many African governments, which could help us sign trade deals with those countries. Oman also provides a corridor for Yemeni products. Oman trades with the U.S., Schengen states, four European nations, and several Arabs and African countries. So, by exporting our goods to Oman, we can also access these markets without paying tariffs."
"Iranian companies can get a share of Oman's domestic market by registering with the two ports of Salalah and Sohar in the free-trade zone," Zarrabi added. "We can sell $2 billion worth of goods in Oman this way."
Adnan Mousa, the chairman of the Iran-Qatar Joint Chamber of Commerce, recently said: "Political issues have strained Iran-Qatar relationships in past years. As a result, the two countries have not developed strong trade ties. However, the relationship between our countries improved when Iran provided food aid to Qatar after several Arab countries, including Saudi Arabia and the United Arab Emirates (UAE) and Egypt, imposed sanctions on the country. There is still a huge trade gap between Iran and Qatar."
"Iran should strengthen ties with its neighbors instead of trying to develop a trade relationship with Europe," Mr. Mousa added. "In previous years, Iran and Qatar trade stood between $40 million to $50 million, but we can increase that to $1 billion. Although sanctions are a major obstacle, the two countries can raise the volume of their trade to $1 billion through investments."
After the signing of the 2015 Joint Comprehensive Plan of Action (JCPOA), better known as the Iran nuclear deal, Rouhani and his government focused their efforts on developing ties with the European countries at the detriment of strengthening trade ties with Iran's neighbors.
---
[
Translated from Persian
by Fardine Hamidi]
---