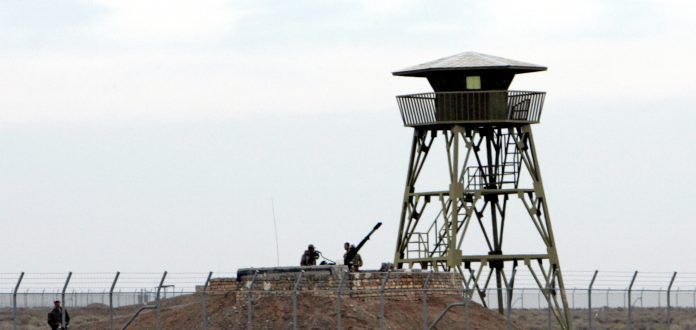 ---
On June 20, the U.S. Army Cyber Command disabled the Iranian Revolutionary Guard Corps' (IRGC) computer system controlling rocket and missile launchers in retaliation for the shooting down of an American RQ-4 Global Hawk surveillance drone near the Strait of Hormuz.
Iran's Minister of Information and Communications Technology Mohammad Javad Jahromi confirmed the news in a tweet on June 23, but said the cyber-attack had been unsuccessful.
Mr. Jahromi said: "The media has asked if the supposed cyber-attacks against Iran were true. We have been fending off various forms of cyberterrorism such as Stuxnet for a long time. We have also faced unilateral [U.S.] sanctions. Our system's firewalls successfully blocked 33 million separate cyber-attacks last year alone. Despite their best efforts, they have failed in their attacks."
رسانه‌ها از صحت حمله سایبری ادعایی به ایران پرسیدند. باید بگویم که مدتهاست ما با تروریسم سایبری -مثل استاکس‌نت- و یکجانبه‌گرایی-مثل تحریمها- مواجهیم. نه یک حمله، بلکه در سال گذشته ۳۳میلیون حمله را با سپر دژفا خنثی کردیم. حمله موفقی از آنها صورت نگرفته، هرچند تلاشهای زیادی می‌کنند

— MJ Azari Jahromi (@azarijahromi) June 24, 2019
"Protecting civilians in cyberspace — especially in terms of privacy and security — must be the highest priority for all of us. Today Iranian startups are the best. We invite everyone to invest. The international community has paid too much for U.S. unilateralism. LET US STAND TOGETHER," Jahromi tweeted in English after delivering a speech at the Asia Pacific ICT Ministerial Meeting 2019, hosted by the Ministry of Communications and Information of Singapore on June 25 and 26.
Speaking at the 10th International Meeting of High Representatives for Security Issues in Ufa, Russia, on June 18, Ali Shamkhani, the Secretary of Iran's Supreme National Security Council (SNSC), said: "The new security threat is not from land, air or sea, but posed by software malware and computer viruses which have replaced nuclear weapons. The international community's silence and weakness have emboldened the U.S. to launch cyber-attacks on Venezuela's power stations."
"The U.S. tries to destabilize or overthrow any government that opposes its policies. It uses economic terrorism and sanctions to control the world," Admiral Shamkhani added. "It tries to undermine the sovereignty and national identity of countries around the world by waging cyber-attacks and psychological and electronic warfare."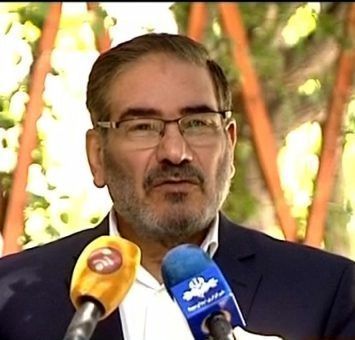 "Our country has faced many threats since the Secret Defense [1980-88 Iran-Iraq War]," Mehr News Agency reported on June 15, citing Commander of Iran's Civil Defense Organization Brigadier General Gholamreza Jalali. "The country's officials must identify and foil the enemy's plots, including electronic warfare and cyber-attacks."
It is clear that Islamic Republic officials expect a significant increase in the volume and intensity of cyber-attacks led against Iran by the U.S. in the coming weeks and months.
Major General Mohammad Bagheri, the Chief of Staff of the Armed Forces, chaired a meeting on June 3 titled "Operational Plan for Cyber Defense." The meeting was part of a broader event marking the 34th Session of the Supreme Civil Defense Council, attended by many of the country's senior officials including the Deputy Interior Minister for Security Hossein Zolfaghari and Acting Defense Minister Brigadier General Ghasem Taghizadeh.
Meanwhile, there have been reports of significant disruption at many power stations around the country in recent days. The central province of Semnan's power grid recently experienced an inexplicable surge in electricity consumption, which prompted the security forces to investigate the incident. The government has not, however, offered any explanation as to the cause of this unusual event.
Semnan Civil Defense's Energy Workgroup held a meeting on May 25 on developing an energy crisis management plan for the province.
"To provide better services to the residents of the province, we must strengthen our civil defense capabilities," Mehr News Agency reported on May 25, citing Iraj Karkhaei, the managing director of the Semnan Civil Defense's Energy Workgroup. "Protecting the national electricity grid and power stations against cyber-attacks is the top priority of any effective civil defense program. We must set up nationwide emergency standby power systems to manage the loss of the primary electricity supply when it happens."
In an interview with the NBC television network on February 15, Iranian Foreign Minister Mohammad Javad Zarif confirmed that Tehran had failed to launch a second satellite to space, adding that the incident was under investigation. When asked if Iran believed that the U.S. sabotaged the satellite launch, Zarif said: "It is possible. We do not know yet. We need to look into it carefully."
---
[
Translated from Persian
by Fardine Hamidi]
---