---
The Islamic Republic of Iran has reportedly been trying to purchase an undisclosed number of PAC JF-17 Thunder jetfighters from Pakistan to boost its Air Force capability.
The JF-17, also known as CAC FC-1 Xiaolong, is a lightweight, single-engine combat aircraft developed jointly by the Pakistan Aeronautical Complex and the Chengdu Aircraft Corporation of China.
China initially manufactured eight JF-17 specifically for the Pakistani Air Force in 2007. The two countries jointly produced a fleet of 42 jetfighters for Pakistan the following year.
Aviation and aerospace experts believe that although the PAC JF-17 Thunder doesn't have the same combat capability as the Iranian Air Force's F-5E (built by Northrop Corporation in the early 1970s), it is a good substitute for the Chinese Chengdu-F7 (a license-built version of the Soviet Mikoyan-Gurevich MiG-21) which is still in use by Iranian aircraft carriers.
China stopped manufacturing the F7, which has a poor safety record, in 2013.
The Coordinating Deputy of Islamic Republic of Iran Army Rear Admiral Habibollah Sayyari led a military delegation on an official visit to Karachi in late November to discuss closer military cooperation between the two countries. He visited an Air Force base in Karachi and inspected a PAC JF-17 Thunder.
Admiral Sayyari also held talks with Pakistan's Chairman Joint Chief of Staff Committee General Zubair Mahmood Hayat and Air Force Chief Marshal Mujahid Anwar Khan on the sidelines of the 10th International Defense Exhibition and Seminar (IDEAS) in Islamabad.
In his meeting with Marshal Anwar Khan, commander Sayyari highlighted the "close ties and spirit of cooperation between the two Muslim brother countries." He added: "Thank God, both countries can ensure regional security. There are great opportunities for cooperation between Iranian and Pakistani air and naval forces."
Strengthening ties with Pakistan is part of a public relations campaign by the Islamic Republic to improve relations with its neighbors.
The Chief of Staff of the Armed Forces of the Islamic Republic of Iran Major-General Mohammad Bagheri visited Pakistan in July and held talks with senior government and military officials on developing and manufacturing military products. "As two Muslim countries, we aim to develop and manufacture military defense products jointly," Commander Bagheri said.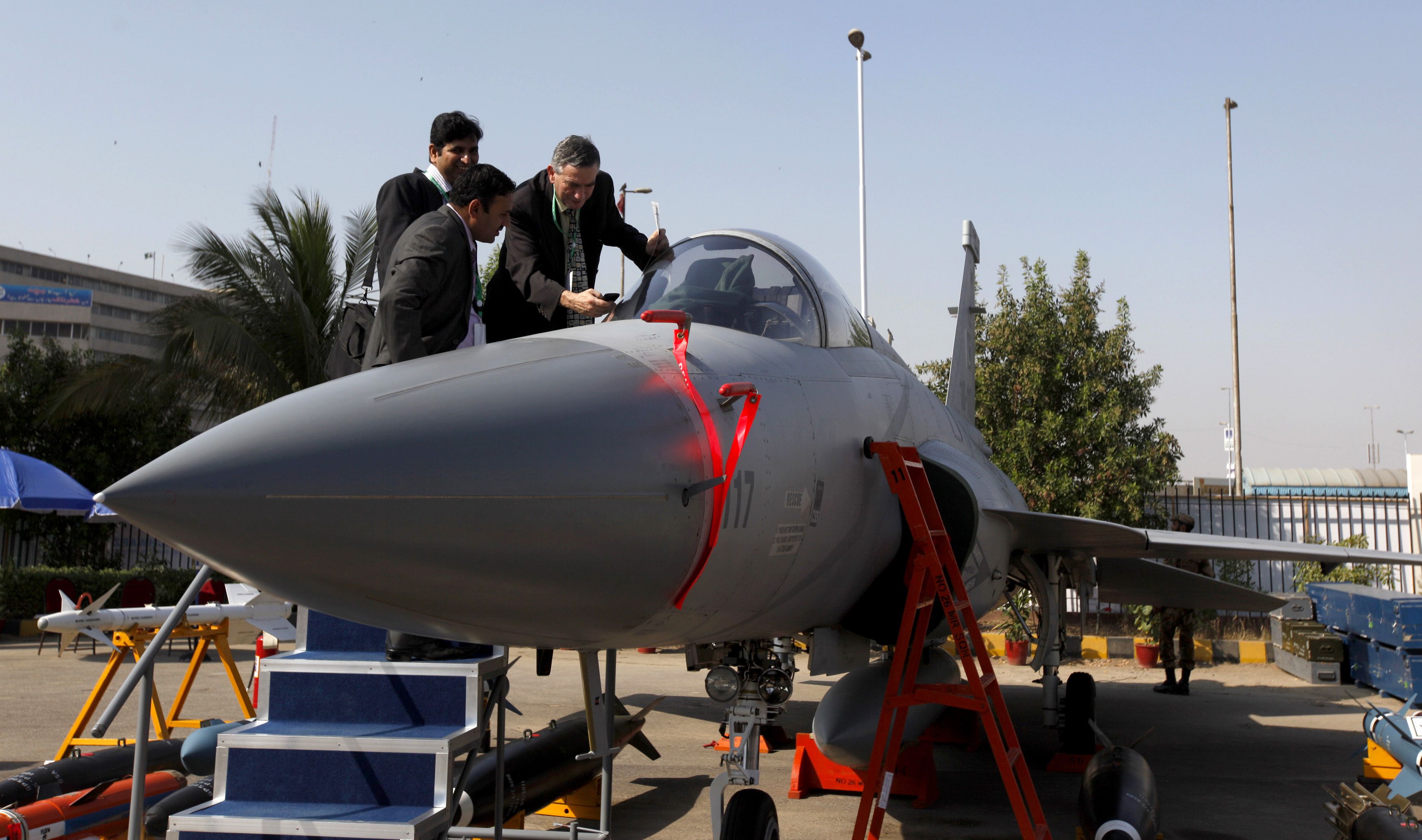 ---
Translated from Persian by Fardine Hamidi
---