---
By Nazanine Nouri
---
Five Iranian women — Shirin Ebadi, Mahnaz Afkhami, Shadi Sadr, Pooneh Ghoddoosi, and Leila Alikarami — were honored in a ceremony on October 1 at The Royal United Services Institute in London.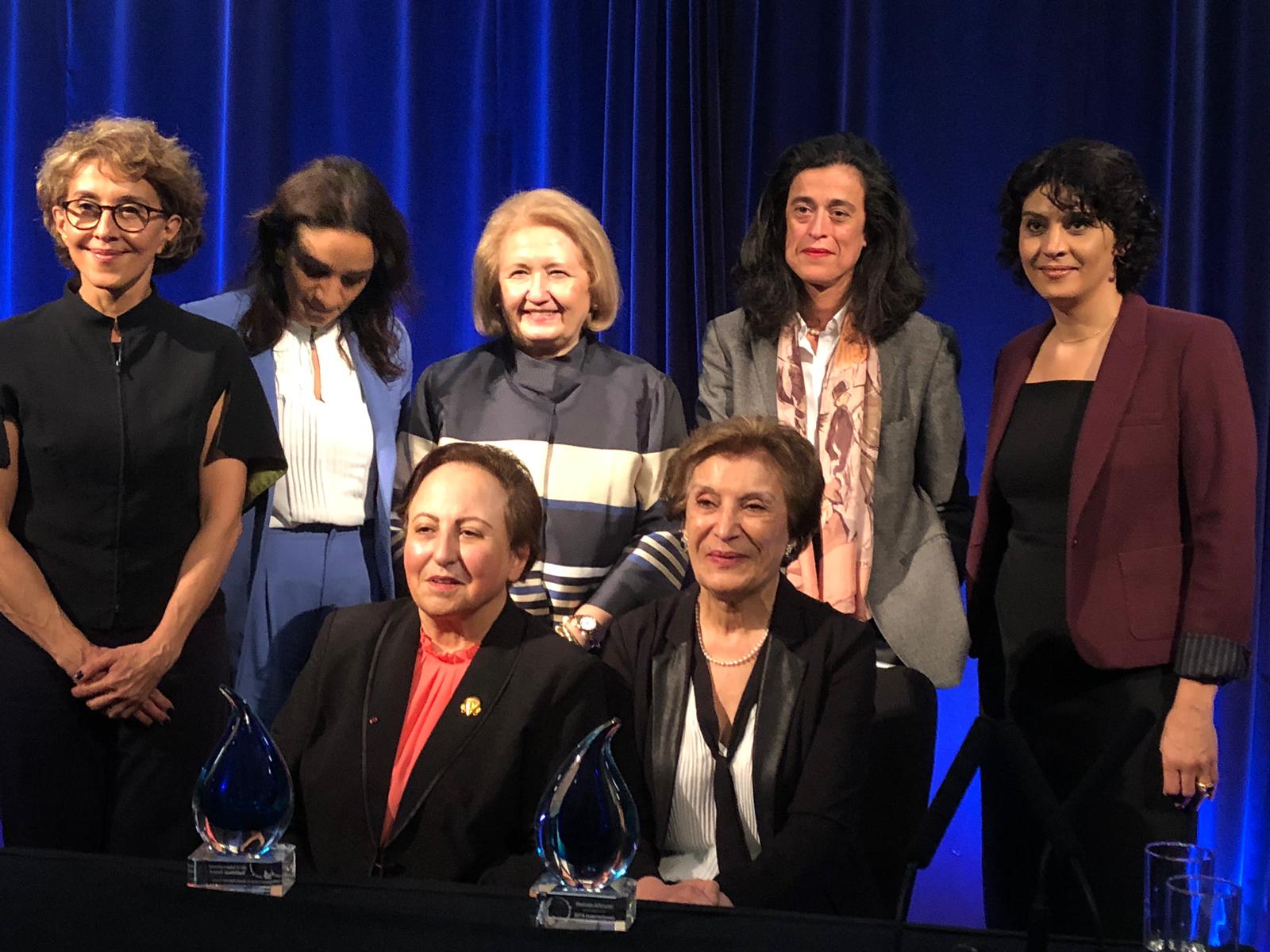 ---
"Iranian Women's Leadership" was a joint invitation by Ambassador Melanne Verveer, Executive Director of the Georgetown Institute for Women, Peace, and Security; Nazenin Ansari, Managing Editor of Kayhan London and Kayhan Life; and Sheharazade Semsar de Boisseson, CEO of POLITICO Europe.
"Women in Iran experience sustained efforts to violate their human rights," said Melanne Verveer.  "The international community must recognize and support courageous women's rights activists, from the pioneering work of Shirin Ebadi to the anti-compulsory hijab activists on the front lines today."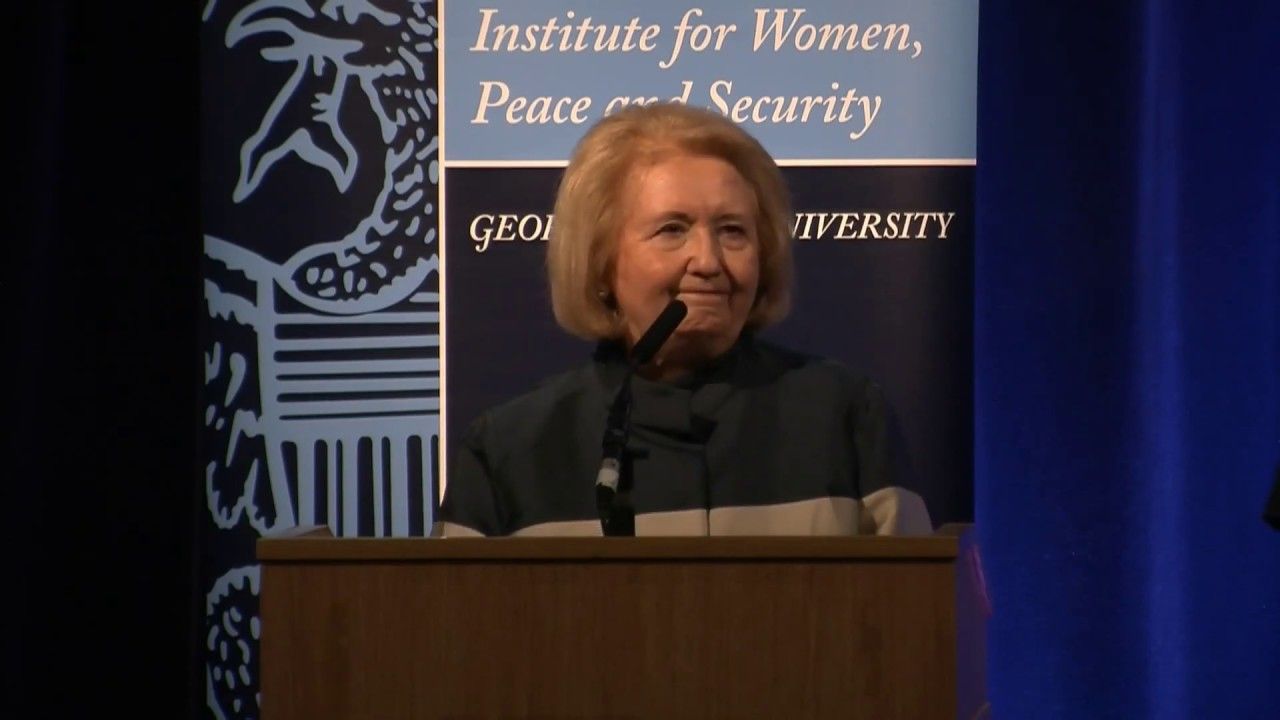 ---
The event was fully booked and welcomed guests including former UK Home Secretary, Jack Straw, Baroness Arminka Helic, and the BBC's chief international correspondent, Lyse Marie Doucet OBE.
The ceremony began with speeches by the hostesses and honorees, followed by a panel discussion on human rights in Iran, chaired by Nazenin Ansari, which featured Dr. Ebadi, Mahnaz Afkhami, Pooneh Ghoddoosi and Dr. Leila Alikarami.
Dr. Ebadi talked about her experiences passing child custody legislation to protect children in Iran, and what today's human rights campaigners could do to advocate effectively for change. Speaking to the audience, she said, "Any change must happen inside Iran, by Iranians inside the country, but the diaspora can help by amplifying these wishes."
Mahnaz Afkhami offered insight into the challenges she and her colleagues faced passing women's rights-focused legislation in Iran, and offered her advice on how to approach human rights campaigns, telling guests, "We know that playing the role of victim doesn't help… we need to get out there and get what we need."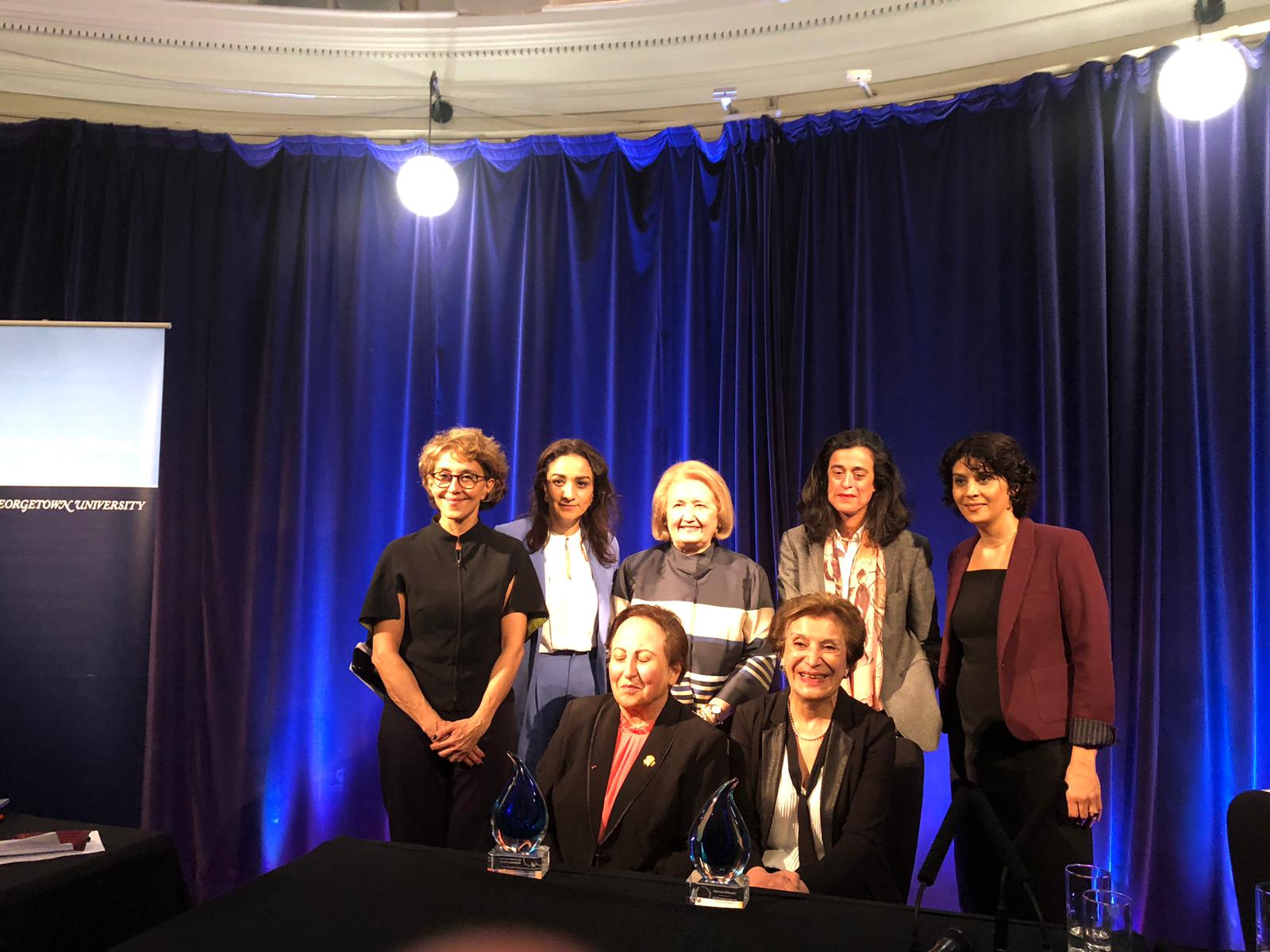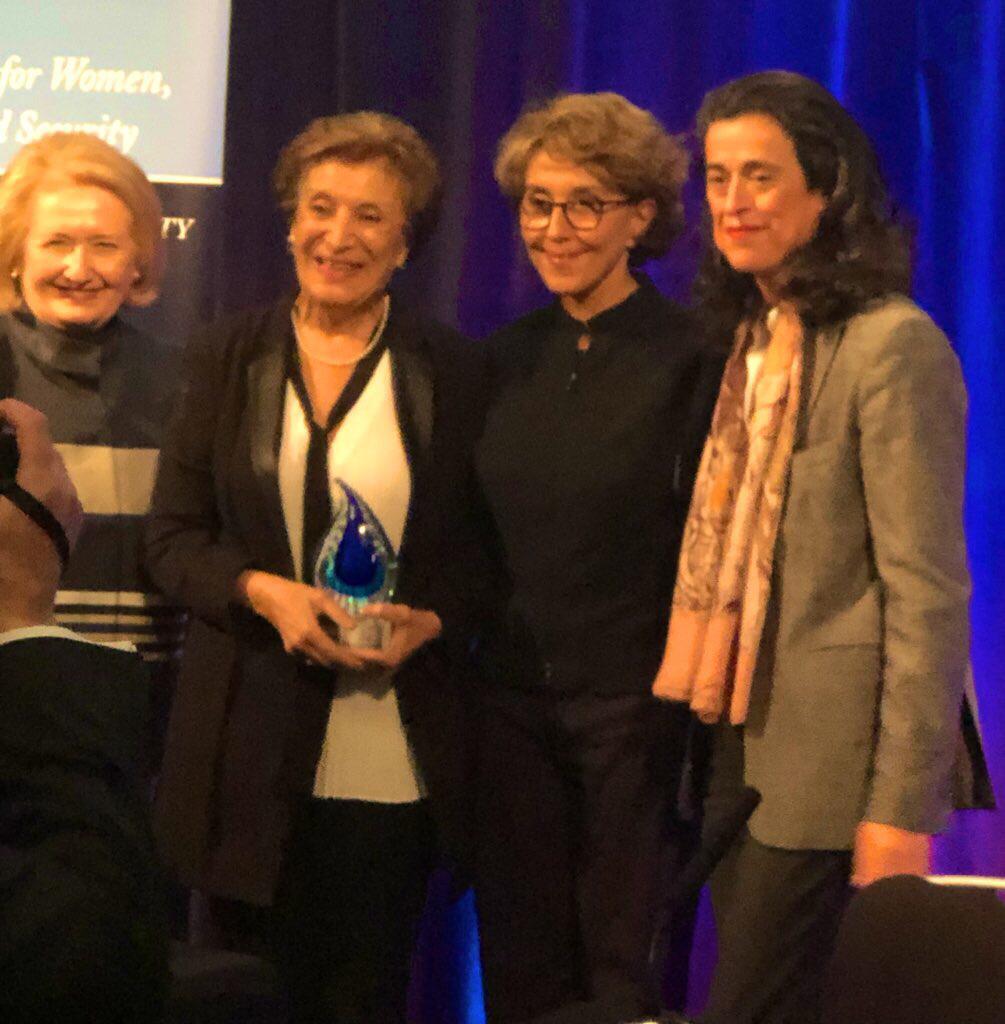 ---
During her speech, Ambassador Melanne Verveer touched on several themes, including women's rights, women in politics and Iranian women campaigning for inclusive legislation and policy inside Iran. She said, "Today there is a plethora of data that shows how effective an inclusive peace process is in contributing to sustainable peace and security. Yet, women still are rarely at the peace tables, in negotiations, in conflict resolution and engaged in reconstruction."
"Very few women and mediators and signatories to peace agreements, yet half of those agreements are usually abrogated in the first five years after they are enacted. Clearly, we need to work differently," She explained.
The Georgetown Institute for Women, Peace and Security is an academic institute founded in 2011 that is housed at Georgetown University's School of Foreign Service.   Former Secretary of State Hillary Clinton is the Honorary Founding Chair of the institute.  The institute was established to examine and highlight the roles of women in fostering peace and security and growing economies worldwide.
---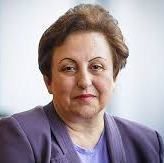 Dr. Shirin Ebadi is an Iranian lawyer, former judge, and internationally recognized advocate of human rights who received the Nobel Prize for Peace in 2003 for her efforts to promote democracy and human rights, especially those of women, children and political prisoners in Iran. She was the first Muslim woman and the first Iranian to receive the award.
Dr. Ebadi was born in the city of Hamadan, Iran in 1947. Her family moved to Tehran when she was an infant. She received a law degree from the University of Tehran in 1969, before taking an apprenticeship at the Department of Justice that same year and becoming one of the first female judges in Iran. While serving as a judge, she completed a doctorate in private law and in 1975 became the President of the City Court of Tehran — the first Iranian woman to achieve Chief Justice status.
Following the 1979 revolution and the establishment of the Islamic Republic of Iran, all female judges were dismissed from that position and Dr. Ebadi was demoted to the post of magistrate's clerk in the same court over which she once presided.
Dr. Ebadi resigned in protest and chose to practice law. She became an advocate of civil rights and defended women and dissidents, distributing evidence implicating government officials in the 1999 murders of students at the University of Tehran. She was jailed for three weeks, found guilty of "disturbing public opinion," given a prison term, barred from practicing law for five years, and fined. However, her sentence was later suspended.
Dr. Ebadi helped found the Defenders of Human Rights Center, which was closed by the Iranian government in 2008. That same year, her law offices were raided, and she was forced into exile in the United Kingdom shortly thereafter.
Dr. Ebadi also established the One Million Signatures Campaign, a campaign demanding an end to legal discrimination against women in Iranian law. In 2004, Forbes Magazine named her as one of the 100 most powerful women in the world. In 2006, she co-founded the Nobel Women's Initiative.
Dr. Ebadi has written a number of books on the subject of human rights as well as the rights of women and children. She has reflected on her own experiences in "Iran Awakening: From Prison to Peace Prize, One Woman's Struggle at the Crossroads" (2006, with Azadeh Moaveni) and "Until We are Free: My fight for Human Rights in Iran" (2016).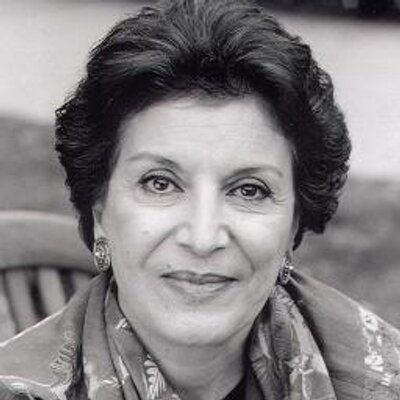 Mrs. Mahnaz Afkhami is founder and President of the Women's Learning Partnership (WLP), and Executive Director of the Foundation for Iranian Studies. WLP is an international women's organization in consultative status with UNECOSOC that empowers grassroots women to become leaders in politics, business, and civil society.
In the years preceding the Islamic revolution in Iran, Mrs. Afkhami was Minister for Women's Affairs and Secretary General of the Women's Organization of Iran. She has been a leading advocate of women's rights internationally for more than three decades.
Mrs. Afkhami was born in Kerman, Iran in 1941. Her parents divorced when she was 11 and she moved to the United States with her mother. She returned to Iran in 1967 as professor of literature at the National University of Iran (Daneshgah-e Melli) after completing her studies at the University of San Francisco and the University of Colorado in Boulder.
Mrs. Afkhami serves on the boards and steering committees of the Freer/Sackler Galleries of the Smithsonian Institution, the Advisory Committee on Women, the Women's Rights Division of Human Rights Watch, and the Foundation for Iranian Studies. From 2000-2014, she served as Chair of the Global Council at the International Museum of Women.
She is the author of "Muslim Women and the Politics of Participation;" "Faith and Freedom: Women's Human rights Education in Muslim Societies;" "Women in Exile;" and "Women and the Law in Iran."
Mrs. Afkhami resides in the state of Maryland with her husband, Gholam Reza Afkhami.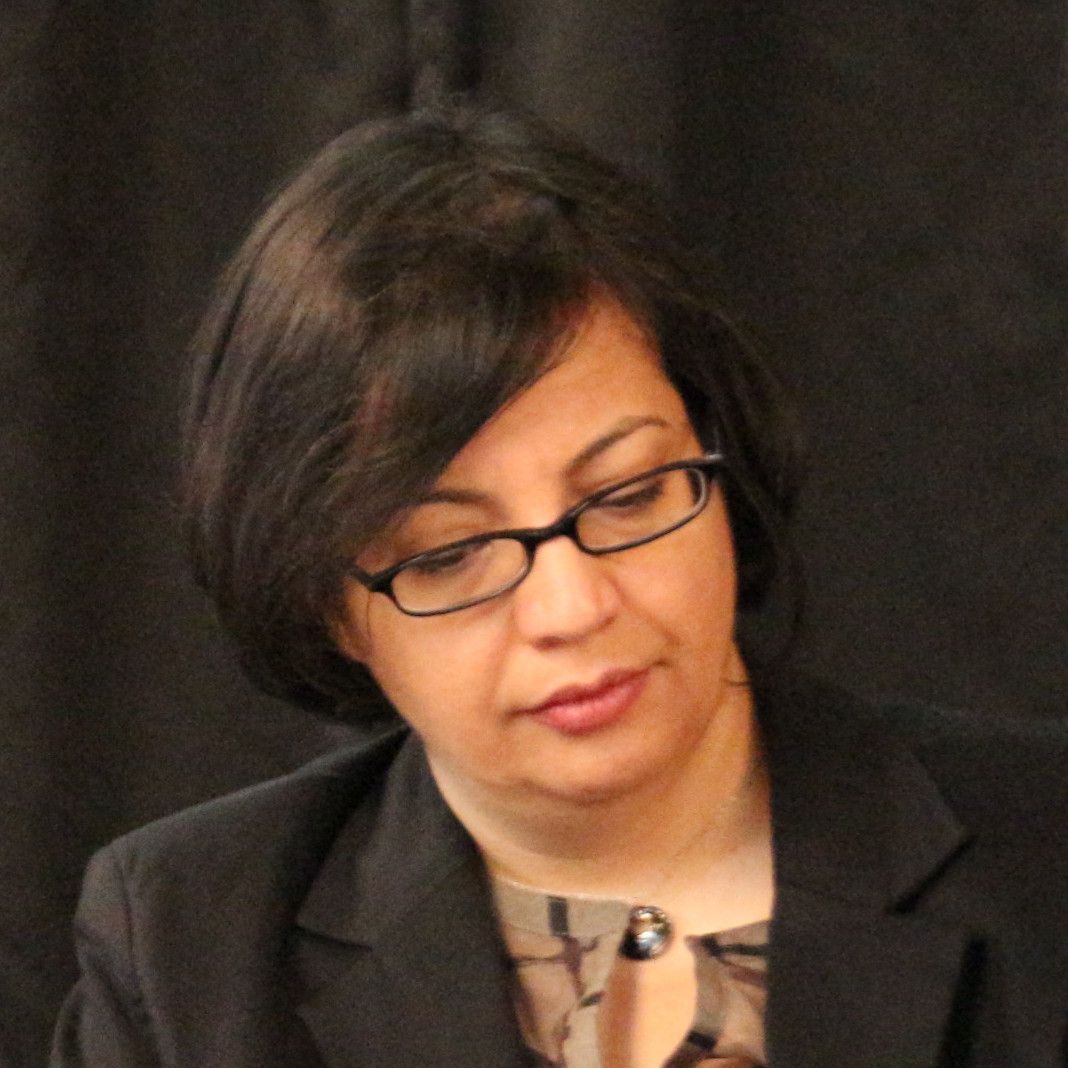 Shadi Sadr is an Iranian human rights lawyer and journalist. She is the executive director of Justice for Iran, a London-based non-governmental human rights organization, which she founded in 2010. The objective of the organization is to "address and eradicate the practice of human rights abuses and impunity that empowers officials of the Islamic Republic of Iran to perpetrate widespread human rights violations against Iranian citizens, and to hold them accountable for their actions."
JFI works with ethnic and religious minorities, the LGBT community, women and those who are persecuted because of their political beliefs, researching, documenting, validating and litigating individual cases.
Ms. Sadr was born in 1974 and holds a master's degree in international law from Tehran University. She was very active as a human rights lawyer in Iran, where she founded and directed "Raahi", a legal center for women, which was shut down by the Iranian authorities in 2007. Ms. Sadr was arrested and imprisoned several times in Iran before escaping to Europe in 2009. She was convicted in absentia in a Tehran court and was sentenced to six years in prison.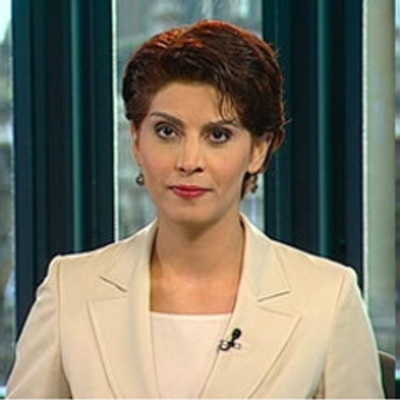 Pooneh Ghoddoosi is an Iranian-born journalist and broadcaster for the BBC. For the past two decades, she has worked as a radio and television presenter, editor, and senior producer on news, current affairs and interactive programs for BBC World Service Radio, BBC World News, and BBC Persian. She presented BBC Persian's award-winning Interactive program, "Nowbat-e-Shoma" (Your Turn) for four years.
Ms. Ghoddoosi is also a senior media trainer in social and digital media and editorial leadership with the BBC Academy, the organization's training and development arm.
Ms. Ghoddoosi began her career in journalism in 1990 in Iran, working as a fixer and journalist for the New York Times.

Dr. Leila Alikarami is a well-recognized Iranian lawyer, human rights advocate, and women's rights expert. Dr. Alikarami has defended women facing domestic violence, brought her clients' stories to the media to raise public awareness, and helped change discriminatory laws in Iran. She was one of the first women's rights activists who raised the issue of marital rape in Iran and in 2006, Leila, with other Iranian women's rights activists, launched the One Million Signatures Campaign to pressure Iranian government into ending legal discrimination against Iranian women.
She has been honored by the European Union as a 2016 Sakharov Fellow in human rights and received the Anna Politkovskaya Award in 2009 from Reach All Women in War on behalf of the One Million Signatures Campaign.
Dr. Alikarami is a frequent speaker on women's rights and human rights, has written several academic articles on women in Iran, and published numerous articles in media worldwide such as Huffington Post, BBC Persian, Al Monitor, and Open Democracy. Her book, "Women, Law and Activism in Iran" was published in 2019.