---
The cost of food products continues to rise in Iran, forcing many families to make savings in other areas including medicine so they can afford to buy groceries
The price of tomato paste, for instance, went up by 228 percent in October. A carton of milk was sold for $.70 on October 28 but went up to $.90 two days later. Other milk brands cost as much as $1.20 a bottle.
A small container of shallot-yogurt (16 ounces/4554 grams) doubled in price overnight, going from $.71 to $1.42. The same size container of Damdaran brand of plain yogurt went from $1.66 to $2.49.
The price of fruit has increased by 75 percent since the start of the Iranian new year (March 21), according to a report by the Mehr news agency. It costs $3.08 to buy one kilogram of chicken or banana.
"In my view, the new set of U.S. sanctions won't be tougher than the previous ones," the chairman of the Iran-China Chamber of Commerce Asadollah Asgaroladi said. "Nothing major will happen in the country. The market will continue to function as before. Banking transactions will be our main problem, but we can get over this hurdle by finding a European bank which is willing to work with us."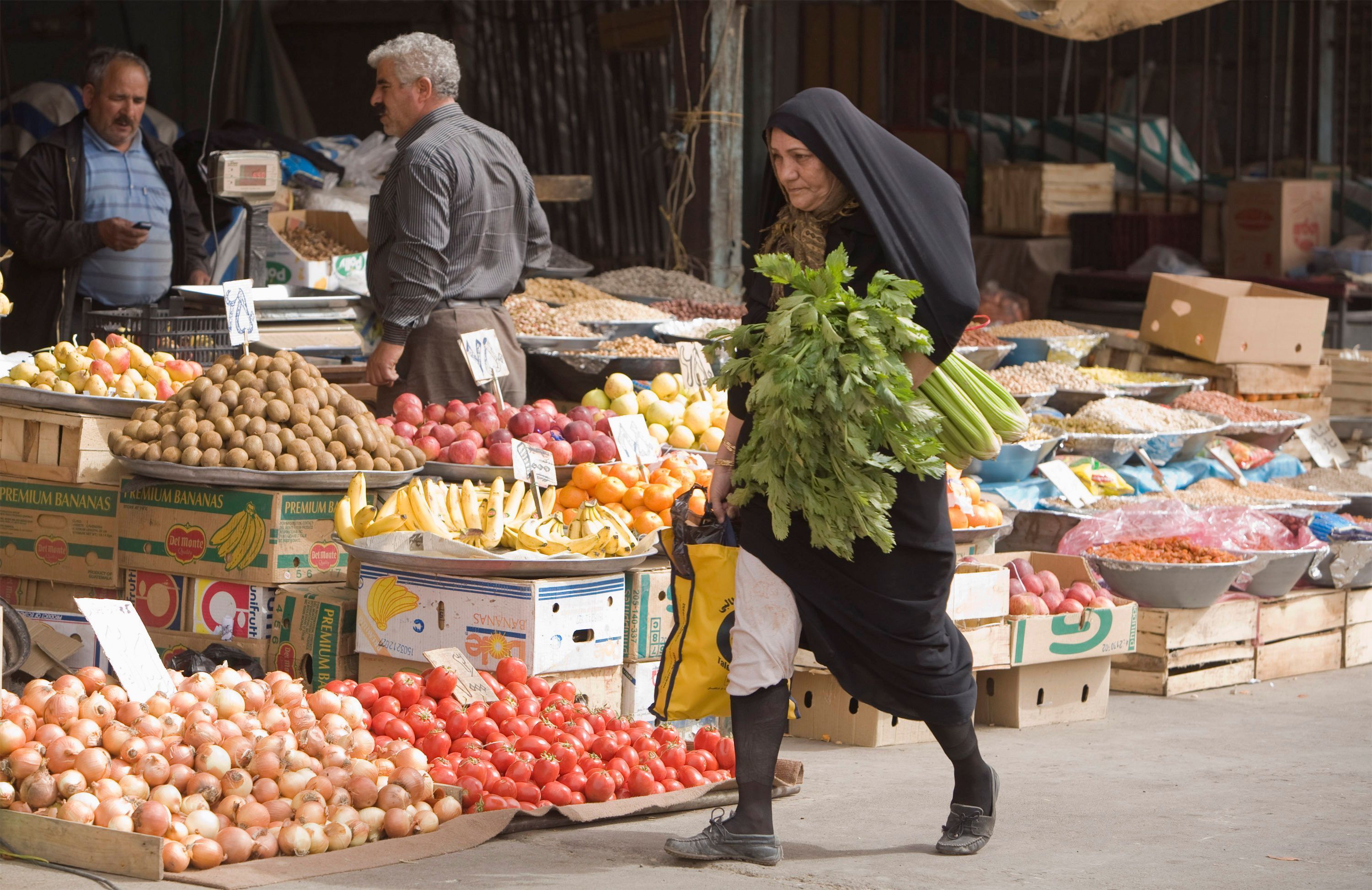 During a cabinet meeting on October 31, Iranian President Hassan Rouhani said: "The Iranian people have endured great hardships in the past few months. The next few months will also be challenging, but the government will not allow this situation to continue."
The price of food products rose by nearly 46.5 percent at the start of summer, according to a report by the Central Bank of the Islamic Republic of Iran. Non-official sources, however, believe that the cost of dairy products, meat, poultry, fruits, and vegetables rose by 70 percent in the middle of October.
The prices of bone-in and boneless lamb has gone up by 15 percent in the past month, selling for $14.24 and $21.37 per kilogram, respectively. The price of cooking oil has increased by 16 percent since early October from $17 to $21 per kilogram.
The prices of foreign rice, lamb, potato, and egg have increased by 51 percent, 43 percent, 105 percent, and 72 percent, respectively, according to a report by the Tasnim news agency.
---
Translated from Persian by Fardine Hamidi
---