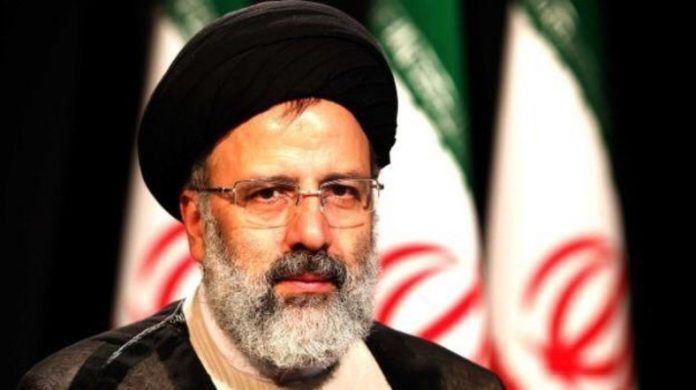 May 20, 2017
By Roshanak Asteraki
Hostilities between reformist and conservative camps have reached a toxic level ahead of the presidential elections on Friday 19 May 2017.
Reformist President Hassan Rouhani and Ebrahim Raisi, a conservative cleric are the frontrunners in the current election. Tehran Mayor, Mohammad Baqer Qalibaf, and first Vice President, Eshaq Jahangiri, withdrew their candidacies in recent days and threw their support behind Raisi and Rouhani, respectively. 
The campaigns and the three televised debates have been particularly contentious, with candidates resorting to mud-slinging tactics which have involved, among other things, the release of potentially embarrassing financial information about each other. 
Most of the leaked documents pertain to Rouhani's government. Qalibaf has accused the president and Jahangiri of influence peddling. He has claimed that Rouhani and his first vice president have used their positions to manipulate the housing market for financial gains. Qalibaf has published documents on his Telegram channel, listing various tracts of land and rental properties reportedly owned in Tehran by both Rouhani and Jahangiri. 
According to one of the published documents, Rouhani has purchased a 790 square meter land in a western suburb of Tehran for a fraction of its true market value. Rouhani has not contested the claim, but has objected to the unauthorized leak of a confidential document. Jahangiri has been criticized for receiving multiple bonuses, each averaging around $1,500, while serving as a board member of Iran Marine Industrial Company (SADRA) between 2003 and 2007. 
Tasnim News Agency, which is closely linked with the Islamic Revolutionary Guards Corps (IRGC), has posted a list of Telegram channels on its site that have reportedly been purchased by Ali Jannati, the chairman of Rouhani's election campaign.
Hesamodin Ashna, the cultural advisor to the president, has criticized Qalibaf and others for using personal information to attack Rouhani and his associates. He has warned, "The people who release confidential documents cannot be trusted with the country's sensitive national security secrets and welfare of our nation." 
Meanwhile, Rouhani's campaign HQ has published a report claiming that a massive number of government-owned properties, including apartments and villas had ended up in the possession of various members of Tehran City Council.
Accusations of financial improprieties have been extended to the candidates' family members and associates. Jahangiri's brother, Mehdi, former deputy chairman of the Iran Cultural Heritage and Tourism Organization (ICHTO), has been embroiled in a controversy surrounding the private SAGMA company. It was founded by him, Esfandiar Rahim Mashai and Hamid Baqaei, members of former President Mahmoud Ahmadinejad's government. The leaked documents allegedly show that the men sold historical buildings and assets of ICHTO to SAMGA. In essence, they were both seller and buyer in the transaction.
Elias Qalibaf, eldest son of the mayor of Tehran and a school teacher, has not been spared the perils of election politics. According to the online Ensaf News, Elias and three others founded the non-profit preparatory Cultural Studies Institute Shamsalshmus in 2011. The company allegedly owns Mehr Hasht private school, a vast tract of land and many buildings in Tehran. Elias had originally been the managing director of the company but later became a board member. It is unclear how Elias has been able to make such a substantial financial investment on a teacher's salary. 
Elias's partners are his younger brother, Eshaq, and Mohammad Hadi Razavi, son-in-law of Mohammad Shariati, Rouhani's vice president for executive affairs. According to online Serat News, Elias Qalibaf was the chairman of his father's election campaign. Also, Elias and  Eshaq, are each license-owners of a 10+ police station in Tehran – courtesy of their father.
It is abundantly clear that both factions are in cahoots when it comes to milking the system for personal financial gain.  
The vitriolic rhetoric, caustic debates, allegations of wrongdoing and smear tactics have exposed the widespread corruption among the ruling elite and political factions in Iran. None of the candidates have offered any viable solution to the country's alarming unemployment, inflation, recession and overall economic meltdown.