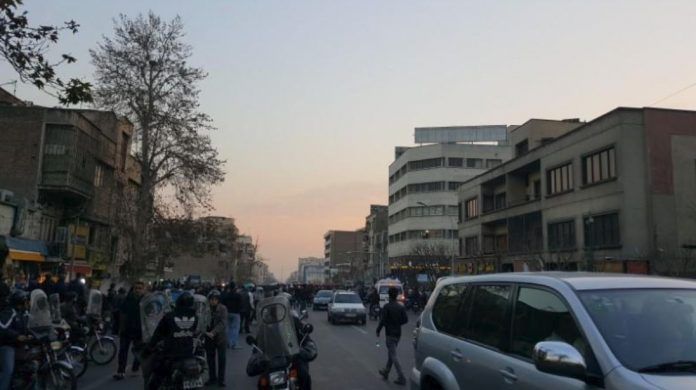 Potkin Azarmehr 
Mohamad Raji, one of the Dervishes arrested during the recent clashes between Iran's security forces and the Gonabadi Dervishes, died on Sunday, while in custody. Raji was a former Revolutionary Guard, and considered a national hero for his part in the Iran-Iraq war. 
The list of people killed whilst in Islamic Republic detention centres is long, and includes dual citizens and prominent people, as well as dissidents and protesters. In 2003, the Iranian-Canadian photo journalist, Zahra Kazemi, died from multiple blows to her head while in custody. More than 4,000 demonstrators were arrested in the recent protests in Iran and at least ten have been reported to have been killed in detention. More recently, another Iranian-Canadian citizen and university professor, Kavoos Seyed Emamai also died during detention. 
There is, however, something exceptional about Mohamd Raji's death in custody. During the Iran-Iraq war, Raji was the commander of the Malek Ashtar battalion of the Islamic Republic's Revolutionary Guards Corps (IRGC). Against all odds, his unit managed to bypass the Iraqi Army Republican Guard's defensive front lines during the Operation Karbala-5, Iran's bloodiest battle. Raji was classed as a Janbaaz, a term used to refer to those war veterans who survived the war but endured long-term injuries. Raji was left with serious lung injuries as a result of chemical weapons used by Saddam against Iranian troops.
In 2004, he left the IRGC and returned to his village to work on his farm. Raji went on to become a member of the Gonabadi Dervishes, though little is known about when and why he chose to convert. Gonabadi Dervishes are a Sufi sect, estimated to be between 1-3 Million strong. Although they claim to be Shia Muslims, the established Shia clerics ruling Iran see them as another rival to their spiritual monopoly, and are becoming increasingly intolerant of them.
In February of this year, several hundred Gonabadi Dervishes gathered outside a police station in Pasdaran Street in Tehran, and demanded the release of one of their members. Violent sporadic clashes outside the police station and a standoff between the two sides went on for several days, resulting in an unprecedented final and violent clash on 19th February, which led to many deaths and injuries, including three Baseej members and two law enforcement officers. More than 200 dervishes were rounded up and arrested. Moahamad Raji was amongst those arrested and taken into custody.
According to Raji's family, they were called on Sunday, 4th March, to go to Shapour detention centre, and bring his photos and ID documents along with them for identification purposes. The next day, they were told that he was in a coma and a few hours later, officials called to say he had died. Police officers also told Raji's family that he had been killed as a result of severe blows to the head.
Permission to see the body by the family was denied. An ambulance took the body to Raji's village in Aligoodarz, West Iran. The family were told that they had to bury the body immediately, and at night.
The clashes between the Islamic Republic's security forces with the dervishes went viral on Iranian social media but were hardly mentioned in the Western media. The violent crackdown to remove the dervishes from outside the police station was typical of the Islamic Republic's reaction to dissent, but this time the dervishes retaliated, despite being outnumbered. 
The killing of three Baseej members and two law enforcement officers by the protesters in Iran may be a turning point in the country's quest for a different kind of government. The arrest and subsequent death of a hero and former commander of the revolutionary guards may also be a critical moment for the people of Iran.