---
By Carlos Pascual
---
April 30 (Reuters) – In the Middle East, all eyes are fixed on Syria's ongoing carnage and the international response to the latest chemical attack by Bashar al-Assad's regime. But if the United States seeks stability in the region, it needs a strategy to contain Iran's threats to its neighbors. The most effective place to start defies conventional wisdom: it is building an international coalition for a ceasefire in Yemen.
The time to act is now, in advance of the May 12 deadline for the Iran nuclear deal. If President Donald Trump withdraws from the agreement, sanctions will be re-imposed on importers of Iranian crude oil. I led the 2012 negotiations to impose oil sanctions on Iran. Re-imposing these sanctions will be harder and is likely to make them less effective, potentially undermining the kind of international consensus needed to check Iran's strategic encirclement of the region.
Travel to the Middle East and you will hear that Iran has surrounded the region through proxies in Iraq, Yemen, Syria and Lebanon (through Hezbollah). In neighboring states, the complaint about the Iran nuclear agreement is about imminent threats: it does not stop Iran from fueling war in Yemen, fighting Assad's battles in Syria, controlling politics and security in Iraq, and supporting Hezbollah as a weapon of terror. Containing Iran, many argue, is the first step toward a stable Middle East.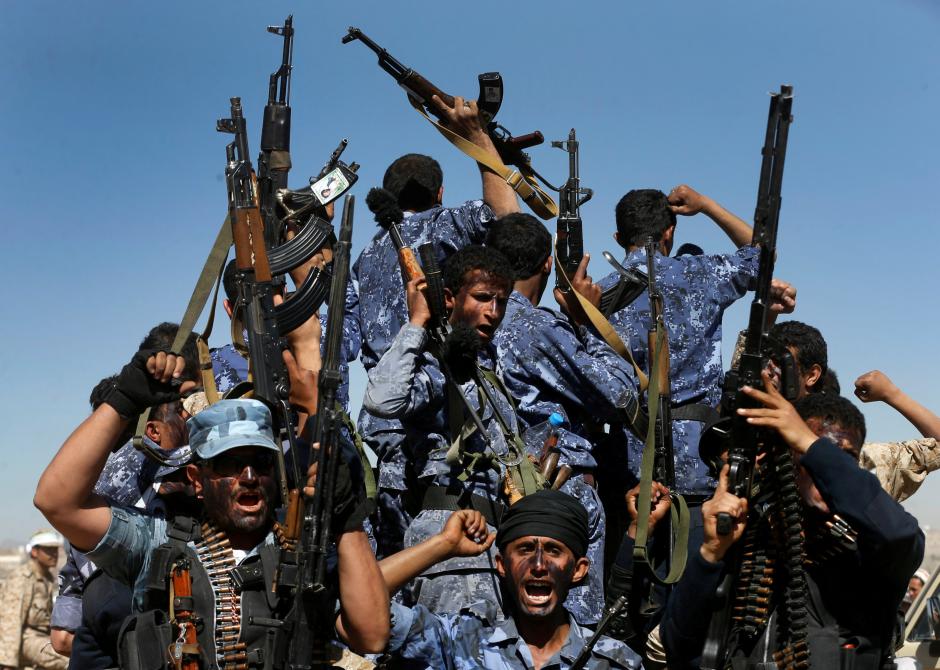 Then why start with Yemen? On November 4, Iranian-backed Houthi rebels in Yemen launched a missile, believed to be Iranian-sourced, at the Riyadh airport in Saudi Arabia. Riyadh's Patriot anti-missile system failed to bring it down. By luck it missed its target. But the risk became clear. A Houthi missile that strikes Saudi Arabia will be seen as an Iranian attack and could draw the entire Middle East into war.
Of all the Middle East conflicts, the war in Yemen most sharply pits Iran against Saudi Arabia. Iran's support has definitively shaped Houthi military capabilities. In 2015, Saudi King Salman and his son and defense minister, Mohammed bin Salman (who became crown prince in June 2017), launched their first military venture to counter the Houthis in Yemen. Saudi Arabia sees Yemen as a defining point for regional power, spending $5-6 billion a month on Yemen. If at any point the war goes beyond Yemeni proxies to a Saudi-Iranian confrontation, it is hard to see how the escalation stops.
No one gains from a wider conflict. A regional war could undermine Saudi Arabia's efforts at historic internal transformation. In Iran, spending on regional forays sparked desperation over continuing austerity, recently unleashed in national protests. Amidst a wider war, Syria may deteriorate further into sectarian conflict, and entrench Russia's dominant external role. The irony in Yemen is that both Saudi Arabia and Iran can claim victory if there is a ceasefire. Russia, the United States, Israel, Turkey, China and the European Union would have every reason to work together to achieve this goal.
For the United States, now is the moment to consolidate these foundations into an international coalition on Yemen, pivoting from fighting Islamic State and chemical strikes in Syria, to building a diplomatic initiative that gets regional antagonists to work on a problem they can solve. But to succeed, Washington needs to keep all the players at the table – a challenge that will grow more complicated with Trump's expected decision to withdraw from the Iran nuclear agreement.
Why would oil sanctions be harder to impose now than in 2012? In 2012, the EU, China and Russia agreed that Iran's nuclear program was a threat. Today, they believe that the nuclear agreement on Iran – the Joint Comprehensive Plan of Action – keeps Iran's nuclear program in check.
To bring the nuclear agreement into force, among other actions, Iran had to reduce its uranium stockpiles by 98 percent to under 300 kg (about 660 pounds) for 15 years, reduce its centrifuges from 20,000 to 6,104, cease uranium enrichment at the underground Fordow facility, and allow the International Atomic Energy Agency continuous access for 15 years. As recently as March 5, the IAEA certified that Iran is meeting its commitments. Resuming sanctions on countries that import Iranian crude would violate U.S. obligations under the JCPOA, potentially giving Iran an excuse to rebuild its nuclear program.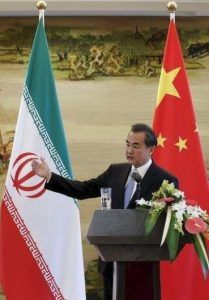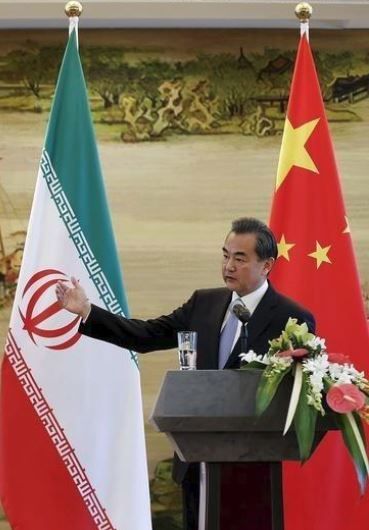 In sanctions 2.0, we should expect some countries to comply minimally because they fear the penalties, not out of conviction. For example, in 2012 the EU banned all Iranian imports, but today we should expect the bloc to take advantage of a legislative provision that would allow it to reduce Iranian oil imports in increments of about 20 percent. China has concentrated all Iranian petroleum transactions through already sanctioned entities, in effect insulating itself from further sanctions, so expect China to bargain for another 300,000 barrels per day (bpd) that others will not take.
Both in 2011 and in 2017, Iran exported about 2.5 million bpd. At its peak, the 2012 sanctions reduced Iran's oil exports by 1.4 million bpd. For 2018, we might expect a net reduction of 300,000 bpd – even assuming all countries besides China cut an unprecedented 25 percent. Over time these reductions would compound and hurt, but they would not rattle Iran in 2018.
On any given day, Yemen, Syria, Hezbollah, Iran, Iraq, Turkey, the Kurds, Saudi Arabia, UAE, Israel, and the United States are involved in armed conflicts in the Middle East, and all could get worse. A ceasefire in Yemen is not a panacea but a starting point – the one place where virtually all actors could find a reason to call a ceasefire a victory – and where diplomacy could constrain Iran at least in one part of the region.
---
*Carlos Pascual was the State Department Coordinator for International Energy Affairs who led the negotiations to impose sanctions on Iran's oil exports in 2012. The opinions expressed here are his own.
---