---
By Reza Taghizadeh
---
The Islamic Revolutionary Guards Corps' Qods Force (IRGC-QF) and Russia have joined forces to rescue the socialist government of Venezuelan President Nicholas Maduro and prevent U.S.-backed opposition political leader Juan Guaido from taking power in the country. With Washington's blessings, Mr. Guaido declared himself interim president in January.
Venezuela has been in the grips of a political and a socioeconomic crisis that has led to massive emigration, hyperinflation, a severe food shortage, the resurgence of infectious diseases and a wave of violent crimes. According to a UN report, close to 95 percent of Venezuelans live in poverty, and around 4 million have left their country so far. Venezuela is facing a humanitarian crisis of colossal proportions.
Amidst the political turmoil and economic meltdown, there have also been many reports about the increasing presence of the Iranian-backed Lebanese Hezbollah in Venezuela. In February of this year, U.S. Secretary of State Mike Pompeo told Fox Business: "People do not recognize that Hezbollah has active cells in the country. The Iranians are impacting the people of Venezuela and throughout South America. We have an obligation to take down that risk for America."
The U.S. has designated Hezbollah a terrorist organization. The Hezbollah International Financing Prevention Act (HIFPAA) of 2014 imposes sanctions "on foreign financial institutions that facilitate transactions or money laundering on behalf of Hezbollah or its agents." Since the early 2000s, the U.S. has imposed sanctions on individuals and entities with links to the group in Latin America including Venezuela.
On April 11, the U.S. Department of the Treasury's Office of Foreign Assets Control (OFAC) imposed sanctions against a Lebanese national, Kassem Chams, and designated his Chams Exchange in Chtaura, Lebanon as a "Money Laundering Organization as Specially Designated Narcotics Traffickers (SDNT) pursuant to the Foreign Narcotics Kingpin Designation Act (Kingpin Act)." OFAC also found Chams Exchange was a network of Hezbollah under the HIFPAA.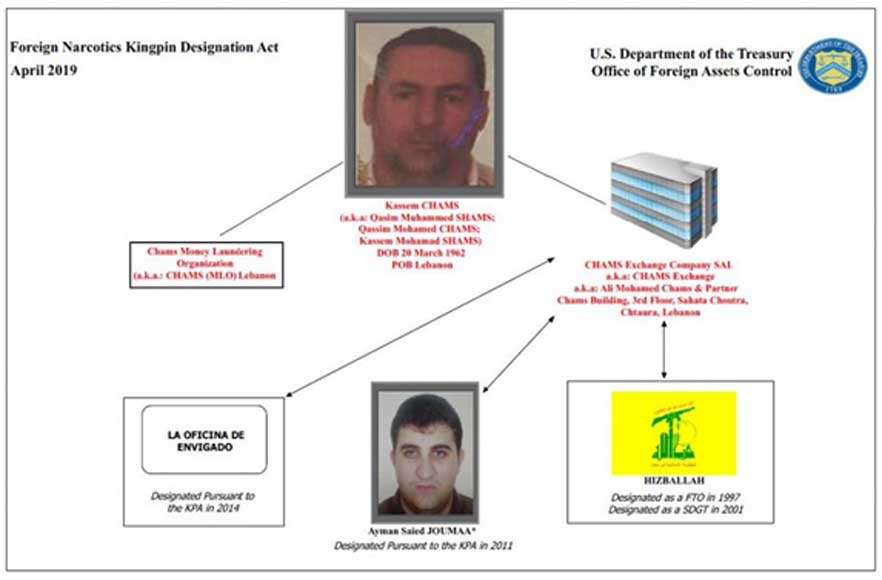 During the presidency of Mahmoud Ahmadinejad (2005-2013), Iran invested a massive amount of money and resources in developing ties with many of Latin America's socialist governments if for no other reason than to curb Israeli's influence in the region. Mr. Ahmadinejad and the late President Hugo Chavez of Venezuela forged close personal and official ties.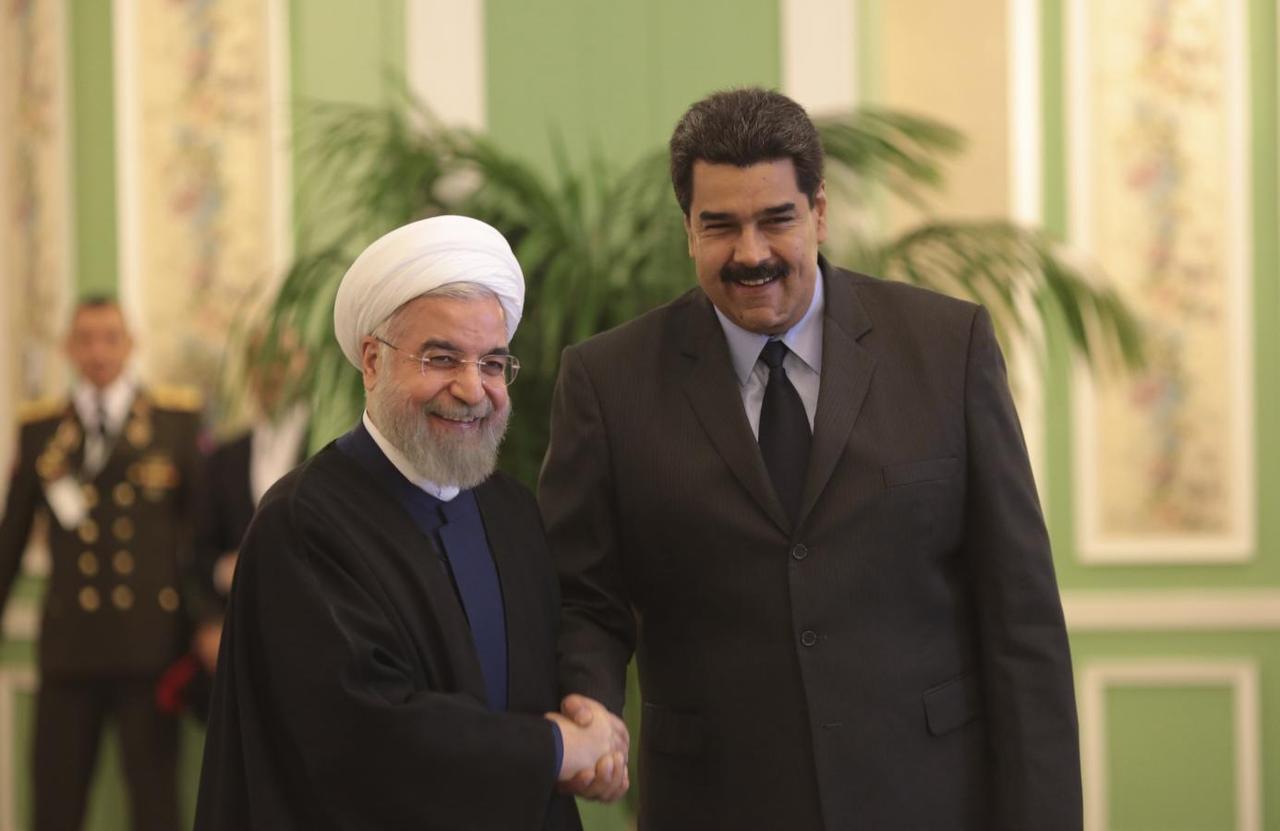 Iran Air was the first airline to fly from Tehran to Caracas via Damascus on February 20, 2007. Tehran reportedly funded several industrial and commercial projects in Venezuelan including but not limited to a car assembly plant, joint investment banking ventures, mining operations, military cooperation and constructing 30 residential units in Caracas city center. Many of those projects, however, were ultimately abandoned. Despite the crippling sanctions and a severe shortage of funds, the Islamic Republic seems adamant about rescuing President Maduro.
Earlier this month, Reza Jaffarzadeh, the spokesman for Iran Civil Aviation Organization, said Mahan Air, a private Iranian airline, would launch its direct commercial flights between Tehran and Caracas soon. A direct flight between the two capitals will take around 16 hours.
The U.S. Department of Treasury sanctioned Mahan Air in 2011 for allegedly transporting the IRGC-QF personnel and weapons to Syria. In February of this year, Germany banned Mahan Air's flights to and from Munich and Dusseldorf.
Meanwhile, Tehran and Moscow seem to coordinate their efforts to help Maduro's regime to stay in power. On March 25, two Russian military airplanes landed at Simon Bolivar International Airport (Maiquetia) near Caracas, reportedly carrying 35 tons of military hardware and 90 Russian soldiers.
On the same day, Flightradar24, a Swedish internet-based aircraft and flight tracking service reported that an Ilyushin IL-62 jet and an Antonov AN-124 cargo plane flew from Moscow's military airport to Caracas's international airport via Syria. General Vasily Tonkoshkurov, head of the Mobilization Directorate of Russia's armed forces, was apparently on one of those flights to Caracas.
Russia's measured support for Maduro is a calculated risk by Moscow to use Venezuela as a political bargaining chip in future negotiations with the U.S. — similar to its military presence in Syria. By contrast, Iran does not exert the same degree of influence on Caracas as it does on Baghdad or Damascus to leverage its position in Venezuela in its dealing with the U.S.
The Islamic Republic has pinned all its hopes on the victory of Democrats in the 2020 U.S. presidential election. It is focusing its efforts on eroding President Donald Trump's domestic popularity and hitting at his close ties with Iran's regional rivals Israel and Saudi Arabia.
Opposition leader Juan Guaido's defeat in Venezuela would deliver a blow to Mr. Trump's foreign policy. Tehran hopes to use Hezbollah to gain a foothold in Venezuela as it has in Syria.
---
Translated from Persian by Fardine Hamidi
---